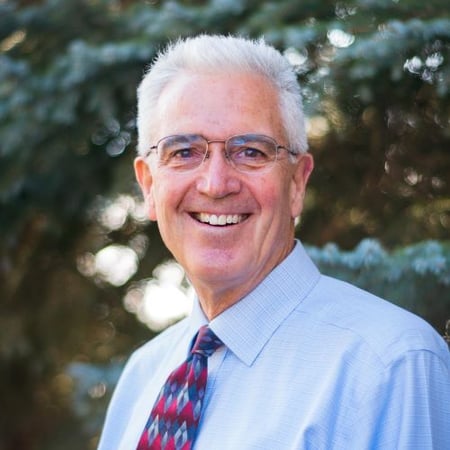 Dale Mehl
INSURANCE AGENT
BANKERS LIFE AND CASUALTY COMPANY
Financial Advisor, Bankers Life Securities, Inc.
8:00 AM
-
4:00 PM
8:00 AM
-
4:00 PM
8:00 AM
-
4:00 PM
8:00 AM
-
4:00 PM
8:00 AM
-
4:00 PM
Closed Today
Closed Today
Dale Mehl, Bankers Life Agent and Bankers Life Securities Financial Advisor
8:00 AM
-
4:00 PM
8:00 AM
-
4:00 PM
8:00 AM
-
4:00 PM
8:00 AM
-
4:00 PM
8:00 AM
-
4:00 PM
Closed Today
Closed Today
Hours
Store Hours:
Day of the Week
Hours
Monday

8:00 AM

-

4:00 PM

Tuesday

8:00 AM

-

4:00 PM

Wednesday

8:00 AM

-

4:00 PM

Thursday

8:00 AM

-

4:00 PM

Friday

8:00 AM

-

4:00 PM

Saturday
Closed
Sunday
Closed
Meet Dale Mehl
Financial Advisor Business Philosophy
Helping clients to build on their financial goals as they plan for retirement. Being a trusted advisor by recognizing clients' needs and priorities as they change over time.
professional background
Joined Bankers Life in 2006
Became a Financial Advisor in 2017
Began work in the Insurance Industry in 2006
Education: Colorado College, Harvard Business School, MBA
designations received
Company Recognitions: President's Honor Circle Insurance Agent
personal background
Family: My six children and nine adorable grandchildren!Community Involvement: Alzheimer's Association
Articles & News recommended by Dale Mehl
Featured Insurance Products
Life Insurance

Find out how life insurance can help protect the financial security of you and your family.

Long-term Care Insurance

Find out how long-term care insurance can help provide financial security in the event of an unexpected long-term illness.
Financial Services
Brokerage Services

As a Financial Advisor through Bankers Life Securities, Inc., I provide investment options including variable annuities, mutual funds, and equity and fixed income securities.

Advisory Services

As an Investment Adviser Representative through Bankers Life Advisory Services, Inc., I offer fee-based investment management using third-party model portfolios.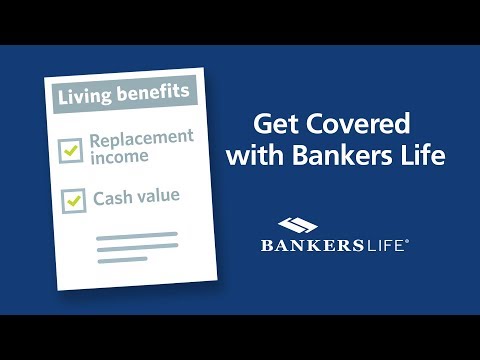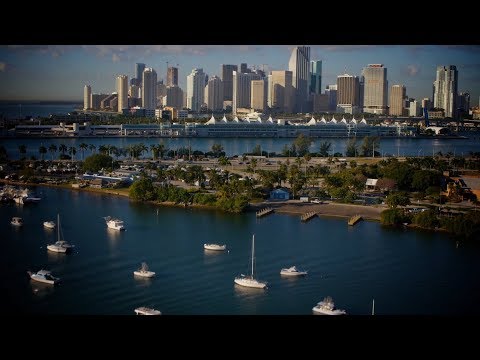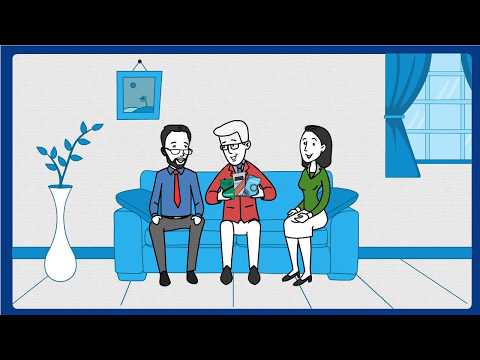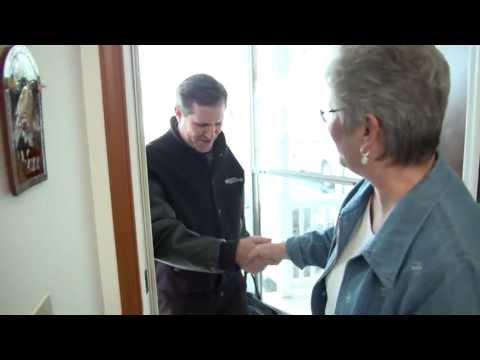 About Bankers Life
Strength in numbers
The Bankers Life agent force ranks among the top in the nation, with more than 4,200 dedicated agents in more than 260 sales offices. In 2018, we served more than 1.5 million policyholders and managed over $17 billion in assets.

Extensive product portfolio
As you enter and navigate retirement, Bankers Life will be by your side every step of the way, helping to protect your financial security. Our extensive product portfolio includes life insurance, supplemental health insurance and annuities.

Service you can trust
Our agents live in the communities they serve and travel to clients' homes and businesses. They can show you how to help safeguard against unexpected health costs, generate guaranteed income, protect your loved ones and promote an enduring legacy.

Community involvement
Bankers Life is proud to support the Alzheimer's Association® and Meals on Wheels Chicago, two outstanding community partners that share our commitment to causes affecting our customers and their families.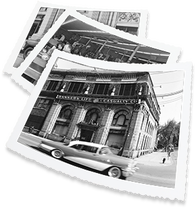 Act now for your free no-obligation quote
[{"currency":"USD","id":807552,"name":"Insurance Products - M8455","sections":[{"description":"","id":88467758,"items":[{"description":"Find out how life insurance can help protect the financial security of you and your family.","gallery":[{"alternateText":"life insurance icon","clickthrough_url":"","description":"","details":"","sizes":[{"height":150,"url":"//dynl.mktgcdn.com/p/ZcPon1fCS9hFeNewZ0HFB-0_MjghVA9ijYSZUNUtpY0/150x150.png","width":150}]}],"idCode":"","name":"Life Insurance","options":[],"price":{"additionalPriceText":"","cents":0,"range":{"highCents":0,"lowCents":0},"type":"Hidden"},"url":"https://www.bankerslife.com/products/life-insurance/","videoUrl":""},{"description":"Learn how Medicare supplement insurance can help cover out-of-pocket costs that Medicare may not cover.","gallery":[{"alternateText":"heart icon","clickthrough_url":"","description":"","details":"","sizes":[{"height":150,"url":"//dynl.mktgcdn.com/p/gLBqxeRS4BbBGndoPBMtXLT5iOzU_CH7TzOIqAR5pzw/150x150.png","width":150}]}],"idCode":"","name":"Medicare Supplement Insurance","options":[],"price":{"additionalPriceText":"","cents":0,"range":{"highCents":0,"lowCents":0},"type":"Hidden"},"url":"https://www.bankerslife.com/products/medicare-supplement-insurance/","videoUrl":""},{"description":"Find out how long-term care insurance can help provide financial security in the event of an unexpected long-term illness.","gallery":[{"alternateText":"Doctor icon","clickthrough_url":"","description":"","details":"","sizes":[{"height":150,"url":"//dynl.mktgcdn.com/p/QSdLM9SneHZkydciL7io4kTZGYYm7FCaXg0P83bem3k/150x150.png","width":150}]}],"idCode":"","name":"Long-term Care Insurance","options":[],"price":{"additionalPriceText":"","cents":0,"range":{"highCents":0,"lowCents":0},"type":"Hidden"},"url":"https://www.bankerslife.com/products/long-term-care-insurance/","videoUrl":""},{"description":"Learn how an annuity can help protect and grow your retirement savings.","gallery":[{"alternateText":"graph icon","clickthrough_url":"","description":"","details":"","sizes":[{"height":150,"url":"//dynl.mktgcdn.com/p/jpAoTETtFzyK7hiTZrpm9lrsZZgfyQNVhd04VAVkrKI/150x150.png","width":150}]}],"idCode":"","name":"Annuities","options":[],"price":{"additionalPriceText":"","cents":0,"range":{"highCents":0,"lowCents":0},"type":"Hidden"},"url":"https://www.bankerslife.com/products/annuities/","videoUrl":""}],"name":"Insurance Products"}],"title":"Insurance Products","type":"ProductList"},{"currency":"USD","id":1150617,"name":"featured financial products -IAR","sections":[{"description":"","id":107978453,"items":[{"description":"As a Financial Advisor through Bankers Life Securities, Inc., I provide investment options including variable annuities, mutual funds, and equity and fixed income securities.","gallery":[{"alternateText":"diagram","clickthrough_url":"","description":"","details":"","sizes":[{"height":150,"url":"//dynl.mktgcdn.com/p/TaQiNhKADGCSpjOo_UIwYh2B4hUNR-S07MBAgi3ED-k/150x150.png","width":150}]}],"idCode":"","name":"Brokerage Services","options":[],"price":{"additionalPriceText":"","cents":0,"range":{"highCents":0,"lowCents":0},"type":"Hidden"},"url":"https://www.bankerslife.com/bankers-life-securities/","videoUrl":""},{"description":"As an Investment Adviser Representative through Bankers Life Advisory Services, Inc., I offer fee-based investment management using third-party model portfolios.","gallery":[{"alternateText":"","clickthrough_url":"","description":"","details":"","sizes":[{"height":150,"url":"//dynl.mktgcdn.com/p/Zj4Ozr131D4PAJrCcvXl5HYr3BU8DgW7eUfabPQ9ngM/150x150.png","width":150}]}],"idCode":"","name":"Advisory Services","options":[],"price":{"additionalPriceText":"","cents":0,"range":{"highCents":0,"lowCents":0},"type":"Hidden"},"url":"https://www.bankerslife.com/bankers-life-securities/","videoUrl":""}],"name":"featured financial products"}],"title":"featured financial products","type":"ProductList"},{"currency":"USD","id":1262423,"name":"Insurance Products - L3296","sections":[{"description":"","id":147110774,"items":[],"name":"Insurance Products"}],"title":"Insurance Products","type":"ProductList"}]
[]
[]
[]
[{"address1":"8400 E Prentice Ave Ste 460","address2":"Ste 460","addressVisible":false,"androidAppUrl":"","associations":[],"attire":"UNSPECIFIED","brands":[],"city":"Greenwood Village","cityLatitude":39.609169006347656,"cityLongitude":-104.90400695800781,"closed":false,"closedDate":0,"corporateCode":"S4400","country":"US","countryName":"United States","customByName":{"2nd Address 1":null,"2nd Address 2":null,"2nd City":null,"2nd Country Code":null,"2nd State":null,"2nd Zip Code":null,"AR License Number":null,"Additional FA Only Requirements":null,"Agent":true,"Agent First Name":"Jeffrey","Agent ID":null,"Agent Last Name":"Collyer","Alert Banner Background Color":null,"Alert Banner CTA Text":null,"Alert Banner CTA URL":null,"Alert Banner Date Posted":null,"Alert Banner Font Color":null,"Alert Banner Text":null,"Alert Banner Title":null,"Article Dates":["3/6/20","2/20/20","2/6/20","7/22/19","5/1/19","4/16/19"],"Articles":[{"alternateText":"women-with-long-term-care-insurance","clickthrough_url":"https://www.bankerslife.com/insights/understanding-insurance/help-control-where-you-receive-care-with-long-term-care-insurance/","description":"Help Control Where You Receive Care with Long-Term Care Insurance","details":"Long-term care requires significant assets, so many people turn to long-term care insurance. Find out how it can help you control where you receive care.","sizes":[{"height":465,"url":"//dynl.mktgcdn.com/p/paypLhkU8r6_4lhSWBHUYEnw-voatvGZG7ZybfIqycU/843x465.jpg","width":843},{"height":341,"url":"//dynl.mktgcdn.com/p/paypLhkU8r6_4lhSWBHUYEnw-voatvGZG7ZybfIqycU/619x341.jpg","width":619},{"height":330,"url":"//dynl.mktgcdn.com/p/paypLhkU8r6_4lhSWBHUYEnw-voatvGZG7ZybfIqycU/600x330.jpg","width":600},{"height":108,"url":"//dynl.mktgcdn.com/p/paypLhkU8r6_4lhSWBHUYEnw-voatvGZG7ZybfIqycU/196x108.jpg","width":196}]},{"alternateText":"SECURE-Act-helps-grow-IRAs","clickthrough_url":"https://www.bankerslife.com/insights/personal-finance/how-the-secure-act-affects-your-iras/","description":"How the SECURE Act Affects Your IRAs","details":"You've probably heard about the SECURE Act, but you may not be sure if and how it affects you personally. The reality is, the Setting Every Community up for Retirement Enhancement Act of 2019, (SECURE Act), affects every single American who's saving for retirement.","sizes":[{"height":465,"url":"//dynl.mktgcdn.com/p/CxJvYvZyL8FC8EKmN-IeU1h1h00EHVxjOctmUSAVz40/843x465.jpg","width":843},{"height":341,"url":"//dynl.mktgcdn.com/p/CxJvYvZyL8FC8EKmN-IeU1h1h00EHVxjOctmUSAVz40/619x341.jpg","width":619},{"height":330,"url":"//dynl.mktgcdn.com/p/CxJvYvZyL8FC8EKmN-IeU1h1h00EHVxjOctmUSAVz40/600x330.jpg","width":600},{"height":108,"url":"//dynl.mktgcdn.com/p/CxJvYvZyL8FC8EKmN-IeU1h1h00EHVxjOctmUSAVz40/196x108.jpg","width":196}]},{"alternateText":"senior-in-home-prepared-for-aging-in-place","clickthrough_url":"https://www.bankerslife.com/insights/life-events/5-ways-prepare-your-home-for-aging-in-place/","description":"5 Ways to Prepare Your Home for Aging in Place","details":"Many Baby Boomers want to age in place or stay in their own homes as they get older. Here are some ways to help prepare your home for aging in place.","sizes":[{"height":465,"url":"//dynl.mktgcdn.com/p/SpCW1KIFebVfm-ZTlG6KDcgxmmYKtvUpfHEzXx6G10I/843x465.jpg","width":843},{"height":341,"url":"//dynl.mktgcdn.com/p/SpCW1KIFebVfm-ZTlG6KDcgxmmYKtvUpfHEzXx6G10I/619x341.jpg","width":619},{"height":330,"url":"//dynl.mktgcdn.com/p/SpCW1KIFebVfm-ZTlG6KDcgxmmYKtvUpfHEzXx6G10I/600x330.jpg","width":600},{"height":108,"url":"//dynl.mktgcdn.com/p/SpCW1KIFebVfm-ZTlG6KDcgxmmYKtvUpfHEzXx6G10I/196x108.jpg","width":196}]},{"alternateText":"family-with-life-insurance","clickthrough_url":"https://www.bankerslife.com/insights/understanding-insurance/what-is-life-insurance/","description":"What is Life Insurance?","details":"Many Americans lack understanding about life insurance. Check out our guide to learn all about the different types and find out if it's right for you.","sizes":[{"height":465,"url":"//dynl.mktgcdn.com/p/ntAlKhAJONpVFz3ac5S3QwYg4yHYT1pJPsZxw7f9IR8/843x465.jpg","width":843},{"height":341,"url":"//dynl.mktgcdn.com/p/ntAlKhAJONpVFz3ac5S3QwYg4yHYT1pJPsZxw7f9IR8/619x341.jpg","width":619},{"height":330,"url":"//dynl.mktgcdn.com/p/ntAlKhAJONpVFz3ac5S3QwYg4yHYT1pJPsZxw7f9IR8/600x330.jpg","width":600},{"height":108,"url":"//dynl.mktgcdn.com/p/ntAlKhAJONpVFz3ac5S3QwYg4yHYT1pJPsZxw7f9IR8/196x108.jpg","width":196}]},{"alternateText":"family-with-retirement-annuity","clickthrough_url":"https://www.bankerslife.com/insights/personal-finance/about-annuities-for-retirement/","description":"Annuities for Retirement","details":"A retirement annuity offers a way to protect the money you've saved, while providing extra retirement income. Learn more on our blog!","sizes":[{"height":465,"url":"//dynl.mktgcdn.com/p/z9uV75bO8GtCBR2n1v2wm_IGiIYirHBPDKaR4u09Fao/843x465.jpg","width":843},{"height":341,"url":"//dynl.mktgcdn.com/p/z9uV75bO8GtCBR2n1v2wm_IGiIYirHBPDKaR4u09Fao/619x341.jpg","width":619},{"height":330,"url":"//dynl.mktgcdn.com/p/z9uV75bO8GtCBR2n1v2wm_IGiIYirHBPDKaR4u09Fao/600x330.jpg","width":600},{"height":108,"url":"//dynl.mktgcdn.com/p/z9uV75bO8GtCBR2n1v2wm_IGiIYirHBPDKaR4u09Fao/196x108.jpg","width":196}]},{"alternateText":"couples-researching-medicare","clickthrough_url":"https://www.bankerslife.com/insights/understanding-insurance/14-medicare-terms-know/","description":"14 Medicare Terms to Know","details":"Studies show many pre-Medicare adults have low confidence in their ability to understand insurance terms. Here's a glossary of Medicare words to know.","sizes":[{"height":465,"url":"//dynl.mktgcdn.com/p/XY8ooMpc1PLBV-3kcTB0r6LbUChZ52HuF8LZG-9Z6Cc/843x465.jpg","width":843},{"height":341,"url":"//dynl.mktgcdn.com/p/XY8ooMpc1PLBV-3kcTB0r6LbUChZ52HuF8LZG-9Z6Cc/619x341.jpg","width":619},{"height":330,"url":"//dynl.mktgcdn.com/p/XY8ooMpc1PLBV-3kcTB0r6LbUChZ52HuF8LZG-9Z6Cc/600x330.jpg","width":600},{"height":108,"url":"//dynl.mktgcdn.com/p/XY8ooMpc1PLBV-3kcTB0r6LbUChZ52HuF8LZG-9Z6Cc/196x108.jpg","width":196}]}],"Associated Locations":null,"Branch ID":"5053","Branch Name":null,"Branch-Agent linked location":null,"CA License Number":null,"Core CTA text":null,"Direct Dial Phone Number":3034543912,"Exempt From ETL":null,"FAQ Answer 1":null,"FAQ Answer 2":null,"FAQ Answer 3":null,"FAQ Answer 4":null,"FAQ Answer 5":null,"FAQ Answer 6":null,"FAQ Answer 7":null,"FAQ Answer 8":null,"FAQ Question 1":null,"FAQ Question 2":null,"FAQ Question 3":null,"FAQ Question 4":null,"FAQ Question 5":null,"FAQ Question 6":null,"FAQ Question 7":null,"FAQ Question 8":null,"FL License Number":null,"Footer Disclosure":"Check the background of our firm with FINRA's BrokerCheck. Visit \u003ca href=\"https://brokercheck.finra.org/\"\u003ebrokercheck.org\u003c/a\u003e.\n\nMedicare Supplement insurance policies are underwritten by Colonial Penn Life Insurance Company. COLONIAL PENN, BANKERS LIFE AND THEIR LICENSED AGENTS/PRODUCERS ARE NOT CONNECTED WITH OR ENDORSED BY THE US GOVERNMENT OR THE FEDERAL MEDICARE PROGRAM.\n\nPolicies may have limitations and exclusions. For costs and complete details of coverage, contact the agent/producer.\n\nThese products and their features and riders may not be available in all states. Bankers Life and Casualty Company is not licensed in and does not solicit business in New York.\n\nThis is an insurance solicitation. A licensed insurance agent/producer may contact you.\n\nBankers Life is a marketing brand of various subsidiaries of CNO Financial Group, Inc., including Bankers Life Securities, Inc., Bankers Life Advisory Services, Inc., Bankers Life and Casualty Company and select policies sold in New York by Bankers Conseco Life Insurance Company (BCLIC). BCLIC is authorized to sell insurance in New York.\n\nNon-affiliated insurance products are offered through Bankers Life Securities General Agency, Inc. (dba BL General Insurance Agency, Inc., AK, AL, CA, NV, PA). Securities and variable annuity products and services are offered by \u003cstrong class=\"Footer-text--underline\"\u003eBankers Life Securities, Inc\u003c/strong\u003e. Member \u003ca href=\"http://www.finra.org/\"\u003eFINRA\u003c/a\u003e/\u003ca href=\"https://www.sipc.org/\"\u003eSIPC\u003c/a\u003e, (dba BL Securities, Inc., AL, GA, IA, IL, MI, NV, PA).  Advisory products and services are offered by Bankers Life Advisory Services, Inc. SEC Registered Investment Adviser (dba BL Advisory Services, Inc., AL, GA, IA, MT, NV, PA). \u003cstrong\u003eInvestments are: Not Guaranteed—Involve Risk—May Lose Value\u003c/strong\u003e. Home Office: 111 East Wacker Drive, Suite 1900, Chicago, IL 60601 Bankers Life Securities Customer Call Center: (844) 553-9083.\n\nMedicare Supplement insurance underwritten by Colonial Penn Life Insurance Company. All other lines of insurance are underwritten by Bankers Life and Casualty Company.    \n\nBankers Life Financial Advisors (FA) and Investment Adviser Representative (IAR) may not be authorized to conduct business or provide investment services in every state and jurisdiction. Before an FA and/or IAR is permitted to open a client account or provide investment services, we determine if the FA and/or IAR is appropriately authorized to provide such services in the state where the client is located.","GMB tracking tag":null,"Geomodifier":null,"Hero Image":null,"Licensed In":null,"Location Page Meta Description":null,"Location Page Meta Title":null,"Location Photo":null,"Locator Zip Codes":[],"Pages - Agent About Section Description":"\u003cstrong\u003eStrength in numbers\u003c/strong\u003e\nThe Bankers Life agent force ranks among the top in the nation, with more than 4,200 dedicated agents in more than 260 sales offices. In 2018, we served more than 1.5 million policyholders and managed over $17 billion in assets.\n\n\u003cstrong\u003eExtensive product portfolio\u003c/strong\u003e\nAs you enter and navigate retirement, Bankers Life will be by your side every step of the way, helping to protect your financial security. Our extensive product portfolio includes life insurance, supplemental health insurance and annuities.\n\n\u003cstrong\u003eService you can trust\u003c/strong\u003e\nOur agents live in the communities they serve and travel to clients' homes and businesses. They can show you how to help safeguard against unexpected health costs, generate guaranteed income, protect your loved ones and promote an enduring legacy.\n\n\u003cstrong\u003eCommunity involvement\u003c/strong\u003e\nBankers Life is proud to support the Alzheimer's Association® and Meals on Wheels Chicago, two outstanding community partners that share our commitment to causes affecting our customers and their families.","Pages - Agent About Section Link":"https://www.bankerslife.com","Pages - Agent About Section Link Text":"bankerslife.com","Pages - Agent About Section Title":"About Bankers Life","Pages - Agent About section photo":{"alternateText":"","clickthrough_url":"","description":"","details":"","sizes":[{"height":223,"url":"//dynl.mktgcdn.com/p/acFfnvbuheK1VrC08pYWlQ2iploCch8GXBDF9Vi7aGM/196x223.png","width":196}]},"Pages - Agent Bankers Life Designations":null,"Pages - Agent Business Philosophy":"Helping my clients protect their financial security as they plan for retirement is important to me. I recognize that my clients' needs and priorities change over time, and I am dedicated to being there to serve them with integrity every step of the way.","Pages - Agent CTA 1 Text":"Request an Appointment","Pages - Agent CTA 2 Text":"Get a quote","Pages - Agent Community Involvement":"Alzheimer's Association; Bankers Life Forget Me Not Days","Pages - Agent Coursework":null,"Pages - Agent Education":"University of Nevada, Reno, B.S.","Pages - Agent Event Section Title":null,"Pages - Agent FA Designations":null,"Pages - Agent FA Philosophy":"Helping clients to build on their financial goals as they plan for retirement. Being a trusted advisor by recognizing clients' needs and priorities as they change over time.","Pages - Agent Headshot":{"alternateText":"","clickthrough_url":"","description":"","details":"","sizes":[{"height":200,"url":"//dynl.mktgcdn.com/p/oRbXUfEA1fmGlzD2niEDP0VqeuRv4evFLPO4kaREfE4/133x200.jpg","width":133}]},"Pages - Agent Insurance Designations":null,"Pages - Agent Languages":null,"Pages - Agent LinkedIn":null,"Pages - Agent Military Services":null,"Pages - Agent Products 1 Header":"Featured Insurance Products","Pages - Agent Products 1 disclosures":null,"Pages - Agent Products 2 Header":"Financial Services","Pages - Agent Products 2 disclosures":null,"Pages - Agent Quote CTA text":"Request a Free Quote","Pages - Agent Quote CTA url":null,"Pages - Agent Quote Disclaimer Text":null,"Pages - Agent Quote Form Phone text":"for more information","Pages - Agent Quote Form Title":null,"Pages - Agent Residence":"Married, and father to one daughter","Pages - Agent States Licensed":"CO, IA","Pages - Agent Title":null,"Pages - Agent Title 1":"INSURANCE AGENT","Pages - Agent Title 1 Company":"BANKERS LIFE AND CASUALTY COMPANY","Pages - Agent Title 2":"Financial Advisor, Bankers Life Securities, Inc.","Pages - Agent information section header":"Meet Jeffrey Collyer","Pages - Agent other locations":null,"Pages - Agent previous work experience":null,"Pages - Agent year - FA":"2016","Pages - Agent year - Insurance Agent":"2013","Pages - Agent year joined":"2013","Pages - FA or IAR Designation":"FA","Pages - Hearsay":false,"Pages - Hearsay Workspace ID (GroupID)":null,"Pages - Notification Banner":null,"Pages - Video Section":[{"description":"Do you have six months' worth saved of living expenses?\nUse life insurance to help protect your family's future.","youtubeId":"2TyUYOTe2Mw"},{"description":"Life insurance that pays benefits while you're living?\nBeyond just covering funeral expenses, certain Bankers Life policies offer living benefits, which can be used to help replace lost income or other needs.","youtubeId":"S8vb85RFTZw"},{"description":"Universal life insurance can play a vital role in your retirement strategy. It provides long-term, permanent life insurance coverage plus more!","youtubeId":"jDdA2kC0a_w"},{"description":"Find out how life insurance can be an important aspect of retirement planning.  Learn about the different types of life insurance and why life insurance is important for everyone, no matter their age.","youtubeId":"jOk9Eoo2yWg"},{"description":"Let our knowledgeable agents help take some of the confusion out of Medicare Supplement insurance. In our video you will learn how a Bankers Life agent can help you make your important insurance decisions.","youtubeId":"VRKF32I7v8o"},{"description":"Bankers Life and Casualty Company clients Rick and Jan Tshudy of Palmyra, Pennsylvania share their story about choosing critical illness insurance.","youtubeId":"Acsjj0a-M1I"}],"Pages URL":"https://agents.bankerslife.com/co/greenwood-village/8400-e-prentice-ave-ste-460/jeffrey-collyer","Profile Type":[],"Recognition Banner":null,"Recognition Date":null,"Recognition Text":null,"State License Numbers":null,"Territory":"SC","Title":null},"description":"With a history dating back to 1879, Bankers Life provides a broad selection of life insurance and health insurance products designed especially for Americans who are near or in retirement. With more than 260 offices across the country, our more than 4,200 insurance agents/producers live and work in the communities they serve. Our agents/producers take the time to get to know you as their customers, listen to your needs and values, and are dedicated to helping you meet your goals for a secure retirement. Get to know Bankers Life - and learn why our more than 1.5 million customers trust us to help protect their financial future, ensuring a healthier and rewarding retirement. The Bankers Life brand is a part of CNO Financial Group, Inc., whose companies provide insurance solutions that help protect the health and retirement needs of working Americans and retirees.","displayAddress":"","distance":"0.01","dropoffLatitude":0,"dropoffLongitude":0,"emails":["jeffrey.collyer@bankerslife.com"],"externalReviews":{},"facebookCta":{"indeterminate":false,"timestamp":201904252008159330,"type":"CALL_NOW","value":"(303) 214-1353","valueVersion":[]},"facebookPageUrl":"https://www.facebook.com/BankersLifeJeffreyCollyer/","fax":"","feedbackUrl":"","gallery":[{"alternateText":"","clickthrough_url":"","description":"","details":"","sizes":[{"height":200,"url":"//dynl.mktgcdn.com/p/oRbXUfEA1fmGlzD2niEDP0VqeuRv4evFLPO4kaREfE4/133x200.jpg","width":133}]}],"hours":{"additionalText":"Evenings And Weekends By Appointment","days":[{"day":"MONDAY","intervals":[{"end":1700,"start":900}]},{"day":"TUESDAY","intervals":[{"end":1700,"start":900}]},{"day":"WEDNESDAY","intervals":[{"end":1700,"start":900}]},{"day":"THURSDAY","intervals":[{"end":1700,"start":900}]},{"day":"FRIDAY","intervals":[{"end":1700,"start":900}]},{"day":"SATURDAY","intervals":[]},{"day":"SUNDAY","intervals":[]}],"holidayHours":[]},"id":12685664,"instagramHandle":"","iosAppUrl":"","keywords":["Life Insurance","Long Term Care","Annuity","Medicare Supplement","Supplemental Health"],"labels":[70495,74840,76478,85692,88192,97308],"languages":[],"latitude":39.6194555,"linkedLocations":{},"listings":{"facebook":{"placeId":"","url":"https://www.facebook.com/1040760812779330"},"googleMyBusiness":{"placeId":"ChIJCY6NdSWHbIcRjqLFrXGkMI8","url":"https://maps.google.com/maps?cid=10317927554459476622"}},"locale":"en","logo":"//dynl.mktgcdn.com/p/mJ1NBbw6SdPsHLPbdK2-pqZKk4iw8E0y3IGGcCmuaRk/500x500.png","logoAlternateText":"","longitude":-104.8911176,"mealsServed":[],"name":"Jeffrey Collyer, Bankers Life Agent and Bankers Life Securities Financial Advisor","paymentMethod":[],"phone":"(303) 214-1353","phones":[{"number":"3032141353","type":"MAIN"},{"number":"3036943643","type":"ALTERNATE"}],"pickupLatitude":0,"pickupLongitude":0,"postalCode":"80111","priceRange":0,"primaryLocale":"en","products":[],"profileLocale":"en","reviews":{},"routableLatitude":39.6199258968088,"routableLongitude":-104.89088718119,"services":[],"specialOffer":{"description":"","url":""},"specialties":[],"state":"CO","stateName":"Colorado","sublocality":"","twitterHandle":"","types":["LOCATION"],"tz":"America/Denver","uber":{"clientId":"","linkText":"","tripBrandingDescription":"","tripBrandingText":"","tripBrandingUrl":"","url":"https://m.uber.com/ul/?action=setPickup\u0026client_id=KXQcwoj2Zb8ymDzKgVgbIaDE5iAE_TAj\u0026dropoff%5Bformatted_address%5D=8400%20E%20Prentice%20Ave%20Ste%20460%2C%20Ste%20460%2C%20Greenwood%20Village%2C%20CO\u0026dropoff%5Blatitude%5D=39.6199258968088\u0026dropoff%5Blongitude%5D=-104.89088718119\u0026dropoff%5Bnickname%5D=Jeffrey%20Collyer%2C%20Bankers%20Life%20Agent%20and%20Bankers%20Life%20Securities%20Financial%20Advisor\u0026pickup=my_location","wrappedUrl":"http://a.gotoloc.com/uber/F3AkR6-GXWQ"},"url":"co/greenwood-village/8400-e-prentice-ave-ste-460/jeffrey-collyer","urls":{"external":{"displayUrl":"","preferDisplayUrl":false,"url":"https://agents.bankerslife.com/co/greenwood-village/8400-e-prentice-ave-ste-460/jeffrey-collyer"}},"utcOffsets":[{"offset":-21600,"start":1583658000},{"offset":-25200,"start":1604217600},{"offset":-21600,"start":1615712400}],"videos":[],"walkingLatitude":0,"walkingLongitude":0,"website":{"displayUrl":"","preferDisplayUrl":false,"url":"https://agents.bankerslife.com/co/greenwood-village/8400-e-prentice-ave-ste-460/jeffrey-collyer"},"yearEstablished":""},{"address1":"8400 E Prentice Ave","address2":"Ste 460","addressVisible":false,"androidAppUrl":"","associations":[],"attire":"UNSPECIFIED","brands":[],"city":"Greenwood Village","cityLatitude":39.609169006347656,"cityLongitude":-104.90400695800781,"closed":false,"closedDate":0,"corporateCode":"S2457","country":"US","countryName":"United States","customByName":{"2nd Address 1":null,"2nd Address 2":null,"2nd City":null,"2nd Country Code":null,"2nd State":null,"2nd Zip Code":null,"AR License Number":null,"Additional FA Only Requirements":null,"Agent":true,"Agent First Name":"David","Agent ID":null,"Agent Last Name":"Chaims","Alert Banner Background Color":null,"Alert Banner CTA Text":null,"Alert Banner CTA URL":null,"Alert Banner Date Posted":null,"Alert Banner Font Color":null,"Alert Banner Text":null,"Alert Banner Title":null,"Article Dates":["3/6/20","2/20/20","2/6/20","7/22/19","5/1/19","4/16/19"],"Articles":[{"alternateText":"women-with-long-term-care-insurance","clickthrough_url":"https://www.bankerslife.com/insights/understanding-insurance/help-control-where-you-receive-care-with-long-term-care-insurance/","description":"Help Control Where You Receive Care with Long-Term Care Insurance","details":"Long-term care requires significant assets, so many people turn to long-term care insurance. Find out how it can help you control where you receive care.","sizes":[{"height":465,"url":"//dynl.mktgcdn.com/p/paypLhkU8r6_4lhSWBHUYEnw-voatvGZG7ZybfIqycU/843x465.jpg","width":843},{"height":341,"url":"//dynl.mktgcdn.com/p/paypLhkU8r6_4lhSWBHUYEnw-voatvGZG7ZybfIqycU/619x341.jpg","width":619},{"height":330,"url":"//dynl.mktgcdn.com/p/paypLhkU8r6_4lhSWBHUYEnw-voatvGZG7ZybfIqycU/600x330.jpg","width":600},{"height":108,"url":"//dynl.mktgcdn.com/p/paypLhkU8r6_4lhSWBHUYEnw-voatvGZG7ZybfIqycU/196x108.jpg","width":196}]},{"alternateText":"SECURE-Act-helps-grow-IRAs","clickthrough_url":"https://www.bankerslife.com/insights/personal-finance/how-the-secure-act-affects-your-iras/","description":"How the SECURE Act Affects Your IRAs","details":"You've probably heard about the SECURE Act, but you may not be sure if and how it affects you personally. The reality is, the Setting Every Community up for Retirement Enhancement Act of 2019, (SECURE Act), affects every single American who's saving for retirement.","sizes":[{"height":465,"url":"//dynl.mktgcdn.com/p/CxJvYvZyL8FC8EKmN-IeU1h1h00EHVxjOctmUSAVz40/843x465.jpg","width":843},{"height":341,"url":"//dynl.mktgcdn.com/p/CxJvYvZyL8FC8EKmN-IeU1h1h00EHVxjOctmUSAVz40/619x341.jpg","width":619},{"height":330,"url":"//dynl.mktgcdn.com/p/CxJvYvZyL8FC8EKmN-IeU1h1h00EHVxjOctmUSAVz40/600x330.jpg","width":600},{"height":108,"url":"//dynl.mktgcdn.com/p/CxJvYvZyL8FC8EKmN-IeU1h1h00EHVxjOctmUSAVz40/196x108.jpg","width":196}]},{"alternateText":"senior-in-home-prepared-for-aging-in-place","clickthrough_url":"https://www.bankerslife.com/insights/life-events/5-ways-prepare-your-home-for-aging-in-place/","description":"5 Ways to Prepare Your Home for Aging in Place","details":"Many Baby Boomers want to age in place or stay in their own homes as they get older. Here are some ways to help prepare your home for aging in place.","sizes":[{"height":465,"url":"//dynl.mktgcdn.com/p/SpCW1KIFebVfm-ZTlG6KDcgxmmYKtvUpfHEzXx6G10I/843x465.jpg","width":843},{"height":341,"url":"//dynl.mktgcdn.com/p/SpCW1KIFebVfm-ZTlG6KDcgxmmYKtvUpfHEzXx6G10I/619x341.jpg","width":619},{"height":330,"url":"//dynl.mktgcdn.com/p/SpCW1KIFebVfm-ZTlG6KDcgxmmYKtvUpfHEzXx6G10I/600x330.jpg","width":600},{"height":108,"url":"//dynl.mktgcdn.com/p/SpCW1KIFebVfm-ZTlG6KDcgxmmYKtvUpfHEzXx6G10I/196x108.jpg","width":196}]},{"alternateText":"family-with-life-insurance","clickthrough_url":"https://www.bankerslife.com/insights/understanding-insurance/what-is-life-insurance/","description":"What is Life Insurance?","details":"Many Americans lack understanding about life insurance. Check out our guide to learn all about the different types and find out if it's right for you.","sizes":[{"height":465,"url":"//dynl.mktgcdn.com/p/ntAlKhAJONpVFz3ac5S3QwYg4yHYT1pJPsZxw7f9IR8/843x465.jpg","width":843},{"height":341,"url":"//dynl.mktgcdn.com/p/ntAlKhAJONpVFz3ac5S3QwYg4yHYT1pJPsZxw7f9IR8/619x341.jpg","width":619},{"height":330,"url":"//dynl.mktgcdn.com/p/ntAlKhAJONpVFz3ac5S3QwYg4yHYT1pJPsZxw7f9IR8/600x330.jpg","width":600},{"height":108,"url":"//dynl.mktgcdn.com/p/ntAlKhAJONpVFz3ac5S3QwYg4yHYT1pJPsZxw7f9IR8/196x108.jpg","width":196}]},{"alternateText":"family-with-retirement-annuity","clickthrough_url":"https://www.bankerslife.com/insights/personal-finance/about-annuities-for-retirement/","description":"Annuities for Retirement","details":"A retirement annuity offers a way to protect the money you've saved, while providing extra retirement income. Learn more on our blog!","sizes":[{"height":465,"url":"//dynl.mktgcdn.com/p/z9uV75bO8GtCBR2n1v2wm_IGiIYirHBPDKaR4u09Fao/843x465.jpg","width":843},{"height":341,"url":"//dynl.mktgcdn.com/p/z9uV75bO8GtCBR2n1v2wm_IGiIYirHBPDKaR4u09Fao/619x341.jpg","width":619},{"height":330,"url":"//dynl.mktgcdn.com/p/z9uV75bO8GtCBR2n1v2wm_IGiIYirHBPDKaR4u09Fao/600x330.jpg","width":600},{"height":108,"url":"//dynl.mktgcdn.com/p/z9uV75bO8GtCBR2n1v2wm_IGiIYirHBPDKaR4u09Fao/196x108.jpg","width":196}]},{"alternateText":"couples-researching-medicare","clickthrough_url":"https://www.bankerslife.com/insights/understanding-insurance/14-medicare-terms-know/","description":"14 Medicare Terms to Know","details":"Studies show many pre-Medicare adults have low confidence in their ability to understand insurance terms. Here's a glossary of Medicare words to know.","sizes":[{"height":465,"url":"//dynl.mktgcdn.com/p/XY8ooMpc1PLBV-3kcTB0r6LbUChZ52HuF8LZG-9Z6Cc/843x465.jpg","width":843},{"height":341,"url":"//dynl.mktgcdn.com/p/XY8ooMpc1PLBV-3kcTB0r6LbUChZ52HuF8LZG-9Z6Cc/619x341.jpg","width":619},{"height":330,"url":"//dynl.mktgcdn.com/p/XY8ooMpc1PLBV-3kcTB0r6LbUChZ52HuF8LZG-9Z6Cc/600x330.jpg","width":600},{"height":108,"url":"//dynl.mktgcdn.com/p/XY8ooMpc1PLBV-3kcTB0r6LbUChZ52HuF8LZG-9Z6Cc/196x108.jpg","width":196}]}],"Associated Locations":null,"Branch ID":"5053","Branch Name":"Denver S","Branch-Agent linked location":null,"CA License Number":null,"Core CTA text":null,"Direct Dial Phone Number":3034543913,"Exempt From ETL":null,"FAQ Answer 1":null,"FAQ Answer 2":null,"FAQ Answer 3":null,"FAQ Answer 4":null,"FAQ Answer 5":null,"FAQ Answer 6":null,"FAQ Answer 7":null,"FAQ Answer 8":null,"FAQ Question 1":null,"FAQ Question 2":null,"FAQ Question 3":null,"FAQ Question 4":null,"FAQ Question 5":null,"FAQ Question 6":null,"FAQ Question 7":null,"FAQ Question 8":null,"FL License Number":null,"Footer Disclosure":"Check the background of our firm with FINRA's BrokerCheck. Visit \u003ca href=\"https://brokercheck.finra.org/\"\u003ebrokercheck.org\u003c/a\u003e.\n\nMedicare Supplement insurance policies are underwritten by Colonial Penn Life Insurance Company. COLONIAL PENN, BANKERS LIFE AND THEIR LICENSED AGENTS/PRODUCERS ARE NOT CONNECTED WITH OR ENDORSED BY THE US GOVERNMENT OR THE FEDERAL MEDICARE PROGRAM.\n\nPolicies may have limitations and exclusions. For costs and complete details of coverage, contact the agent/producer.\n\nThese products and their features and riders may not be available in all states. Bankers Life and Casualty Company is not licensed in and does not solicit business in New York.\n\nThis is an insurance solicitation. A licensed insurance agent/producer may contact you.\n\nBankers Life is a marketing brand of various subsidiaries of CNO Financial Group, Inc., including Bankers Life Securities, Inc., Bankers Life Advisory Services, Inc., Bankers Life and Casualty Company and select policies sold in New York by Bankers Conseco Life Insurance Company (BCLIC). BCLIC is authorized to sell insurance in New York.\n\nNon-affiliated insurance products are offered through Bankers Life Securities General Agency, Inc. (dba BL General Insurance Agency, Inc., AK, AL, CA, NV, PA). Securities and variable annuity products and services are offered by \u003cstrong class=\"Footer-text--underline\"\u003eBankers Life Securities, Inc\u003c/strong\u003e. Member \u003ca href=\"http://www.finra.org/\"\u003eFINRA\u003c/a\u003e/\u003ca href=\"https://www.sipc.org/\"\u003eSIPC\u003c/a\u003e, (dba BL Securities, Inc., AL, GA, IA, IL, MI, NV, PA).  Advisory products and services are offered by Bankers Life Advisory Services, Inc. SEC Registered Investment Adviser (dba BL Advisory Services, Inc., AL, GA, IA, MT, NV, PA). \u003cstrong\u003eInvestments are: Not Guaranteed—Involve Risk—May Lose Value\u003c/strong\u003e. Home Office: 111 East Wacker Drive, Suite 1900, Chicago, IL 60601 Bankers Life Securities Customer Call Center: (844) 553-9083.\n\nMedicare Supplement insurance underwritten by Colonial Penn Life Insurance Company. All other lines of insurance are underwritten by Bankers Life and Casualty Company.    \n\nBankers Life Financial Advisors (FA) and Investment Adviser Representative (IAR) may not be authorized to conduct business or provide investment services in every state and jurisdiction. Before an FA and/or IAR is permitted to open a client account or provide investment services, we determine if the FA and/or IAR is appropriately authorized to provide such services in the state where the client is located.","GMB tracking tag":null,"Geomodifier":null,"Hero Image":null,"Licensed In":null,"Location Page Meta Description":null,"Location Page Meta Title":null,"Location Photo":null,"Locator Zip Codes":[],"Pages - Agent About Section Description":"\u003cstrong\u003eStrength in numbers\u003c/strong\u003e\nThe Bankers Life agent force ranks among the top in the nation, with more than 4,200 dedicated agents in more than 260 sales offices. In 2018, we served more than 1.5 million policyholders and managed over $17 billion in assets.\n\n\u003cstrong\u003eExtensive product portfolio\u003c/strong\u003e\nAs you enter and navigate retirement, Bankers Life will be by your side every step of the way, helping to protect your financial security. Our extensive product portfolio includes life insurance, supplemental health insurance and annuities.\n\n\u003cstrong\u003eService you can trust\u003c/strong\u003e\nOur agents live in the communities they serve and travel to clients' homes and businesses. They can show you how to help safeguard against unexpected health costs, generate guaranteed income, protect your loved ones and promote an enduring legacy.\n\n\u003cstrong\u003eCommunity involvement\u003c/strong\u003e\nBankers Life is proud to support the Alzheimer's Association® and Meals on Wheels Chicago, two outstanding community partners that share our commitment to causes affecting our customers and their families.","Pages - Agent About Section Link":"https://www.bankerslife.com","Pages - Agent About Section Link Text":"bankerslife.com","Pages - Agent About Section Title":"About Bankers Life","Pages - Agent About section photo":{"alternateText":"","clickthrough_url":"","description":"","details":"","sizes":[{"height":223,"url":"//dynl.mktgcdn.com/p/acFfnvbuheK1VrC08pYWlQ2iploCch8GXBDF9Vi7aGM/196x223.png","width":196}]},"Pages - Agent Bankers Life Designations":null,"Pages - Agent Business Philosophy":"My goal is to offer solutions that meet your needs today and for the life of your retirement. I believe in building a personal relationship with you as my client, so I can better understand your retirement goals and help you get there with confidence and peace of mind.","Pages - Agent CTA 1 Text":"Request an Appointment","Pages - Agent CTA 2 Text":"Get a quote","Pages - Agent Community Involvement":"Forget me not days, Masons organization","Pages - Agent Coursework":null,"Pages - Agent Education":"Oakland University","Pages - Agent Event Section Title":null,"Pages - Agent FA Designations":null,"Pages - Agent FA Philosophy":null,"Pages - Agent Headshot":{"alternateText":"","clickthrough_url":"","description":"","details":"","sizes":[{"height":200,"url":"//dynl.mktgcdn.com/p/DokyRVTsyJpSC4UMGavGI-WJsZ1eVui1FJKWRa5iN14/133x200.jpg","width":133}]},"Pages - Agent Insurance Designations":null,"Pages - Agent Languages":null,"Pages - Agent LinkedIn":null,"Pages - Agent Military Services":null,"Pages - Agent Products 1 Header":"Featured Insurance Products","Pages - Agent Products 1 disclosures":null,"Pages - Agent Products 2 Header":"Financial Services","Pages - Agent Products 2 disclosures":null,"Pages - Agent Quote CTA text":"Request a Free Quote","Pages - Agent Quote CTA url":null,"Pages - Agent Quote Disclaimer Text":null,"Pages - Agent Quote Form Phone text":"for more information","Pages - Agent Quote Form Title":null,"Pages - Agent Residence":"Married","Pages - Agent States Licensed":"CO","Pages - Agent Title":null,"Pages - Agent Title 1":"Insurance Agent","Pages - Agent Title 1 Company":"BANKERS LIFE AND CASUALTY COMPANY","Pages - Agent Title 2":null,"Pages - Agent information section header":"Meet David Chaims","Pages - Agent other locations":null,"Pages - Agent previous work experience":null,"Pages - Agent year - FA":null,"Pages - Agent year - Insurance Agent":"2012","Pages - Agent year joined":"2012","Pages - FA or IAR Designation":null,"Pages - Hearsay":false,"Pages - Hearsay Workspace ID (GroupID)":null,"Pages - Notification Banner":null,"Pages - Video Section":[{"description":"Do you have six months' worth saved of living expenses?\nUse life insurance to help protect your family's future.","youtubeId":"2TyUYOTe2Mw"},{"description":"Life insurance that pays benefits while you're living?\nBeyond just covering funeral expenses, certain Bankers Life policies offer living benefits, which can be used to help replace lost income or other needs.","youtubeId":"S8vb85RFTZw"},{"description":"Universal life insurance can play a vital role in your retirement strategy. It provides long-term, permanent life insurance coverage plus more!","youtubeId":"jDdA2kC0a_w"},{"description":"Find out how life insurance can be an important aspect of retirement planning.  Learn about the different types of life insurance and why life insurance is important for everyone, no matter their age.","youtubeId":"jOk9Eoo2yWg"},{"description":"Let our knowledgeable agents help take some of the confusion out of Medicare Supplement insurance. In our video you will learn how a Bankers Life agent can help you make your important insurance decisions.","youtubeId":"VRKF32I7v8o"},{"description":"Bankers Life and Casualty Company clients Rick and Jan Tshudy of Palmyra, Pennsylvania share their story about choosing critical illness insurance.","youtubeId":"Acsjj0a-M1I"}],"Pages URL":"https://agents.bankerslife.com/co/greenwood-village/8400-e-prentice-ave/david-chaims","Profile Type":["Agent"],"Recognition Banner":null,"Recognition Date":null,"Recognition Text":null,"State License Numbers":null,"Territory":null,"Title":null},"description":"With a history dating back to 1879, Bankers Life provides a broad selection of life insurance and health insurance products designed especially for Americans who are near or in retirement. With more than 260 offices across the country, our more than 4,200 insurance agents/producers live and work in the communities they serve. Our agents/producers take the time to get to know you as their customers, listen to your needs and values, and are dedicated to helping you meet your goals for a secure retirement. Get to know Bankers Life - and learn why our more than 1.5 million customers trust us to help protect their financial future, ensuring a healthier and rewarding retirement. The Bankers Life brand is a part of CNO Financial Group, Inc., whose companies provide insurance solutions that help protect the health and retirement needs of working Americans and retirees.","displayAddress":"","distance":"0.01","dropoffLatitude":0,"dropoffLongitude":0,"emails":["david.chaims@bankerslife.com"],"externalReviews":{},"facebookCta":{"indeterminate":false,"timestamp":201908081413315250,"type":"CALL_NOW","value":"(720) 575-0074","valueVersion":[]},"facebookPageUrl":"https://www.facebook.com/BankersLifeDavidChaims/","fax":"","feedbackUrl":"","gallery":[{"alternateText":"","clickthrough_url":"","description":"","details":"","sizes":[{"height":200,"url":"//dynl.mktgcdn.com/p/DokyRVTsyJpSC4UMGavGI-WJsZ1eVui1FJKWRa5iN14/133x200.jpg","width":133}]}],"hours":{"additionalText":"","days":[{"day":"MONDAY","intervals":[{"end":1700,"start":900}]},{"day":"TUESDAY","intervals":[{"end":1700,"start":900}]},{"day":"WEDNESDAY","intervals":[{"end":1700,"start":900}]},{"day":"THURSDAY","intervals":[{"end":1700,"start":900}]},{"day":"FRIDAY","intervals":[{"end":1700,"start":900}]},{"day":"SATURDAY","intervals":[]},{"day":"SUNDAY","intervals":[]}],"holidayHours":[]},"id":13291214,"instagramHandle":"","iosAppUrl":"","keywords":[],"labels":[71414,74840,76478,85692,88192,97308],"languages":[],"latitude":39.6194555,"linkedLocations":{},"listings":{"facebook":{"placeId":"","url":"https://www.facebook.com/1063765977166625"},"googleMyBusiness":{"placeId":"ChIJVYGOyW-HbIcRKUXEmr9_Ocg","url":"https://maps.google.com/maps?cid=14427703342170129705"}},"locale":"en","logo":"//dynl.mktgcdn.com/p/mJ1NBbw6SdPsHLPbdK2-pqZKk4iw8E0y3IGGcCmuaRk/500x500.png","logoAlternateText":"","longitude":-104.8911176,"mealsServed":[],"name":"David Chaims, Bankers Life Agent","paymentMethod":[],"phone":"(720) 575-0074","phones":[{"number":"7205750074","type":"MAIN"},{"number":"3036943643","type":"ALTERNATE"}],"pickupLatitude":0,"pickupLongitude":0,"postalCode":"80111","priceRange":0,"primaryLocale":"en","products":[],"profileLocale":"en","reviews":{},"routableLatitude":39.6199614941579,"routableLongitude":-104.89109917249,"services":[],"specialOffer":{"description":"","url":""},"specialties":[],"state":"CO","stateName":"Colorado","sublocality":"","twitterHandle":"","types":["LOCATION"],"tz":"America/Denver","uber":{"clientId":"","linkText":"","tripBrandingDescription":"","tripBrandingText":"","tripBrandingUrl":"","url":"https://m.uber.com/ul/?action=setPickup\u0026client_id=KXQcwoj2Zb8ymDzKgVgbIaDE5iAE_TAj\u0026dropoff%5Bformatted_address%5D=8400%20E%20Prentice%20Ave%2C%20Ste%20460%2C%20Greenwood%20Village%2C%20CO\u0026dropoff%5Blatitude%5D=39.6199614941579\u0026dropoff%5Blongitude%5D=-104.89109917249\u0026dropoff%5Bnickname%5D=David%20Chaims%2C%20Bankers%20Life%20Agent\u0026pickup=my_location","wrappedUrl":"http://a.gotoloc.com/uber/F3EgRquCWmQ"},"url":"co/greenwood-village/8400-e-prentice-ave/david-chaims","urls":{"external":{"displayUrl":"","preferDisplayUrl":false,"url":"https://agents.bankerslife.com/co/greenwood-village/8400-e-prentice-ave/david-chaims"}},"utcOffsets":[{"offset":-21600,"start":1583658000},{"offset":-25200,"start":1604217600},{"offset":-21600,"start":1615712400}],"videos":[],"walkingLatitude":0,"walkingLongitude":0,"website":{"displayUrl":"","preferDisplayUrl":false,"url":"https://agents.bankerslife.com/co/greenwood-village/8400-e-prentice-ave/david-chaims"},"yearEstablished":""},{"address1":"8400 E Prentice Ave","address2":"Ste 460","addressVisible":false,"androidAppUrl":"","associations":[],"attire":"UNSPECIFIED","brands":[],"city":"Greenwood Village","cityLatitude":39.609169006347656,"cityLongitude":-104.90400695800781,"closed":false,"closedDate":0,"corporateCode":"R2848","country":"US","countryName":"United States","customByName":{"2nd Address 1":null,"2nd Address 2":null,"2nd City":null,"2nd Country Code":null,"2nd State":null,"2nd Zip Code":null,"AR License Number":null,"Additional FA Only Requirements":null,"Agent":true,"Agent First Name":"William","Agent ID":null,"Agent Last Name":"Goodyear","Alert Banner Background Color":null,"Alert Banner CTA Text":null,"Alert Banner CTA URL":null,"Alert Banner Date Posted":null,"Alert Banner Font Color":null,"Alert Banner Text":null,"Alert Banner Title":null,"Article Dates":["3/6/20","2/20/20","2/6/20","7/22/19","5/1/19","4/16/19"],"Articles":[{"alternateText":"women-with-long-term-care-insurance","clickthrough_url":"https://www.bankerslife.com/insights/understanding-insurance/help-control-where-you-receive-care-with-long-term-care-insurance/","description":"Help Control Where You Receive Care with Long-Term Care Insurance","details":"Long-term care requires significant assets, so many people turn to long-term care insurance. Find out how it can help you control where you receive care.","sizes":[{"height":465,"url":"//dynl.mktgcdn.com/p/paypLhkU8r6_4lhSWBHUYEnw-voatvGZG7ZybfIqycU/843x465.jpg","width":843},{"height":341,"url":"//dynl.mktgcdn.com/p/paypLhkU8r6_4lhSWBHUYEnw-voatvGZG7ZybfIqycU/619x341.jpg","width":619},{"height":330,"url":"//dynl.mktgcdn.com/p/paypLhkU8r6_4lhSWBHUYEnw-voatvGZG7ZybfIqycU/600x330.jpg","width":600},{"height":108,"url":"//dynl.mktgcdn.com/p/paypLhkU8r6_4lhSWBHUYEnw-voatvGZG7ZybfIqycU/196x108.jpg","width":196}]},{"alternateText":"SECURE-Act-helps-grow-IRAs","clickthrough_url":"https://www.bankerslife.com/insights/personal-finance/how-the-secure-act-affects-your-iras/","description":"How the SECURE Act Affects Your IRAs","details":"You've probably heard about the SECURE Act, but you may not be sure if and how it affects you personally. The reality is, the Setting Every Community up for Retirement Enhancement Act of 2019, (SECURE Act), affects every single American who's saving for retirement.","sizes":[{"height":465,"url":"//dynl.mktgcdn.com/p/CxJvYvZyL8FC8EKmN-IeU1h1h00EHVxjOctmUSAVz40/843x465.jpg","width":843},{"height":341,"url":"//dynl.mktgcdn.com/p/CxJvYvZyL8FC8EKmN-IeU1h1h00EHVxjOctmUSAVz40/619x341.jpg","width":619},{"height":330,"url":"//dynl.mktgcdn.com/p/CxJvYvZyL8FC8EKmN-IeU1h1h00EHVxjOctmUSAVz40/600x330.jpg","width":600},{"height":108,"url":"//dynl.mktgcdn.com/p/CxJvYvZyL8FC8EKmN-IeU1h1h00EHVxjOctmUSAVz40/196x108.jpg","width":196}]},{"alternateText":"senior-in-home-prepared-for-aging-in-place","clickthrough_url":"https://www.bankerslife.com/insights/life-events/5-ways-prepare-your-home-for-aging-in-place/","description":"5 Ways to Prepare Your Home for Aging in Place","details":"Many Baby Boomers want to age in place or stay in their own homes as they get older. Here are some ways to help prepare your home for aging in place.","sizes":[{"height":465,"url":"//dynl.mktgcdn.com/p/SpCW1KIFebVfm-ZTlG6KDcgxmmYKtvUpfHEzXx6G10I/843x465.jpg","width":843},{"height":341,"url":"//dynl.mktgcdn.com/p/SpCW1KIFebVfm-ZTlG6KDcgxmmYKtvUpfHEzXx6G10I/619x341.jpg","width":619},{"height":330,"url":"//dynl.mktgcdn.com/p/SpCW1KIFebVfm-ZTlG6KDcgxmmYKtvUpfHEzXx6G10I/600x330.jpg","width":600},{"height":108,"url":"//dynl.mktgcdn.com/p/SpCW1KIFebVfm-ZTlG6KDcgxmmYKtvUpfHEzXx6G10I/196x108.jpg","width":196}]},{"alternateText":"family-with-life-insurance","clickthrough_url":"https://www.bankerslife.com/insights/understanding-insurance/what-is-life-insurance/","description":"What is Life Insurance?","details":"Many Americans lack understanding about life insurance. Check out our guide to learn all about the different types and find out if it's right for you.","sizes":[{"height":465,"url":"//dynl.mktgcdn.com/p/ntAlKhAJONpVFz3ac5S3QwYg4yHYT1pJPsZxw7f9IR8/843x465.jpg","width":843},{"height":341,"url":"//dynl.mktgcdn.com/p/ntAlKhAJONpVFz3ac5S3QwYg4yHYT1pJPsZxw7f9IR8/619x341.jpg","width":619},{"height":330,"url":"//dynl.mktgcdn.com/p/ntAlKhAJONpVFz3ac5S3QwYg4yHYT1pJPsZxw7f9IR8/600x330.jpg","width":600},{"height":108,"url":"//dynl.mktgcdn.com/p/ntAlKhAJONpVFz3ac5S3QwYg4yHYT1pJPsZxw7f9IR8/196x108.jpg","width":196}]},{"alternateText":"family-with-retirement-annuity","clickthrough_url":"https://www.bankerslife.com/insights/personal-finance/about-annuities-for-retirement/","description":"Annuities for Retirement","details":"A retirement annuity offers a way to protect the money you've saved, while providing extra retirement income. Learn more on our blog!","sizes":[{"height":465,"url":"//dynl.mktgcdn.com/p/z9uV75bO8GtCBR2n1v2wm_IGiIYirHBPDKaR4u09Fao/843x465.jpg","width":843},{"height":341,"url":"//dynl.mktgcdn.com/p/z9uV75bO8GtCBR2n1v2wm_IGiIYirHBPDKaR4u09Fao/619x341.jpg","width":619},{"height":330,"url":"//dynl.mktgcdn.com/p/z9uV75bO8GtCBR2n1v2wm_IGiIYirHBPDKaR4u09Fao/600x330.jpg","width":600},{"height":108,"url":"//dynl.mktgcdn.com/p/z9uV75bO8GtCBR2n1v2wm_IGiIYirHBPDKaR4u09Fao/196x108.jpg","width":196}]},{"alternateText":"couples-researching-medicare","clickthrough_url":"https://www.bankerslife.com/insights/understanding-insurance/14-medicare-terms-know/","description":"14 Medicare Terms to Know","details":"Studies show many pre-Medicare adults have low confidence in their ability to understand insurance terms. Here's a glossary of Medicare words to know.","sizes":[{"height":465,"url":"//dynl.mktgcdn.com/p/XY8ooMpc1PLBV-3kcTB0r6LbUChZ52HuF8LZG-9Z6Cc/843x465.jpg","width":843},{"height":341,"url":"//dynl.mktgcdn.com/p/XY8ooMpc1PLBV-3kcTB0r6LbUChZ52HuF8LZG-9Z6Cc/619x341.jpg","width":619},{"height":330,"url":"//dynl.mktgcdn.com/p/XY8ooMpc1PLBV-3kcTB0r6LbUChZ52HuF8LZG-9Z6Cc/600x330.jpg","width":600},{"height":108,"url":"//dynl.mktgcdn.com/p/XY8ooMpc1PLBV-3kcTB0r6LbUChZ52HuF8LZG-9Z6Cc/196x108.jpg","width":196}]}],"Associated Locations":null,"Branch ID":null,"Branch Name":null,"Branch-Agent linked location":null,"CA License Number":null,"Core CTA text":null,"Direct Dial Phone Number":9702573453,"Exempt From ETL":null,"FAQ Answer 1":null,"FAQ Answer 2":null,"FAQ Answer 3":null,"FAQ Answer 4":null,"FAQ Answer 5":null,"FAQ Answer 6":null,"FAQ Answer 7":null,"FAQ Answer 8":null,"FAQ Question 1":null,"FAQ Question 2":null,"FAQ Question 3":null,"FAQ Question 4":null,"FAQ Question 5":null,"FAQ Question 6":null,"FAQ Question 7":null,"FAQ Question 8":null,"FL License Number":null,"Footer Disclosure":"Check the background of our firm with FINRA's BrokerCheck. Visit \u003ca href=\"https://brokercheck.finra.org/\"\u003ebrokercheck.org\u003c/a\u003e.\n\nMedicare Supplement insurance policies are underwritten by Colonial Penn Life Insurance Company. COLONIAL PENN, BANKERS LIFE AND THEIR LICENSED AGENTS/PRODUCERS ARE NOT CONNECTED WITH OR ENDORSED BY THE US GOVERNMENT OR THE FEDERAL MEDICARE PROGRAM.\n\nPolicies may have limitations and exclusions. For costs and complete details of coverage, contact the agent/producer.\n\nThese products and their features and riders may not be available in all states. Bankers Life and Casualty Company is not licensed in and does not solicit business in New York.\n\nThis is an insurance solicitation. A licensed insurance agent/producer may contact you.\n\nBankers Life is a marketing brand of various subsidiaries of CNO Financial Group, Inc., including Bankers Life Securities, Inc., Bankers Life Advisory Services, Inc., Bankers Life and Casualty Company and select policies sold in New York by Bankers Conseco Life Insurance Company (BCLIC). BCLIC is authorized to sell insurance in New York.\n\nNon-affiliated insurance products are offered through Bankers Life Securities General Agency, Inc. (dba BL General Insurance Agency, Inc., AK, AL, CA, NV, PA). Securities and variable annuity products and services are offered by \u003cstrong class=\"Footer-text--underline\"\u003eBankers Life Securities, Inc\u003c/strong\u003e. Member \u003ca href=\"http://www.finra.org/\"\u003eFINRA\u003c/a\u003e/\u003ca href=\"https://www.sipc.org/\"\u003eSIPC\u003c/a\u003e, (dba BL Securities, Inc., AL, GA, IA, IL, MI, NV, PA).  Advisory products and services are offered by Bankers Life Advisory Services, Inc. SEC Registered Investment Adviser (dba BL Advisory Services, Inc., AL, GA, IA, MT, NV, PA). \u003cstrong\u003eInvestments are: Not Guaranteed—Involve Risk—May Lose Value\u003c/strong\u003e. Home Office: 111 East Wacker Drive, Suite 1900, Chicago, IL 60601 Bankers Life Securities Customer Call Center: (844) 553-9083.\n\nMedicare Supplement insurance underwritten by Colonial Penn Life Insurance Company. All other lines of insurance are underwritten by Bankers Life and Casualty Company.    \n\nBankers Life Financial Advisors (FA) and Investment Adviser Representative (IAR) may not be authorized to conduct business or provide investment services in every state and jurisdiction. Before an FA and/or IAR is permitted to open a client account or provide investment services, we determine if the FA and/or IAR is appropriately authorized to provide such services in the state where the client is located.","GMB tracking tag":null,"Geomodifier":null,"Hero Image":null,"Licensed In":null,"Location Page Meta Description":null,"Location Page Meta Title":null,"Location Photo":null,"Locator Zip Codes":[],"Pages - Agent About Section Description":"\u003cstrong\u003eStrength in numbers\u003c/strong\u003e\nThe Bankers Life agent force ranks among the top in the nation, with more than 4,200 dedicated agents in more than 260 sales offices. In 2018, we served more than 1.5 million policyholders and managed over $17 billion in assets.\n\n\u003cstrong\u003eExtensive product portfolio\u003c/strong\u003e\nAs you enter and navigate retirement, Bankers Life will be by your side every step of the way, helping to protect your financial security. Our extensive product portfolio includes life insurance, supplemental health insurance and annuities.\n\n\u003cstrong\u003eService you can trust\u003c/strong\u003e\nOur agents live in the communities they serve and travel to clients' homes and businesses. They can show you how to help safeguard against unexpected health costs, generate guaranteed income, protect your loved ones and promote an enduring legacy.\n\n\u003cstrong\u003eCommunity involvement\u003c/strong\u003e\nBankers Life is proud to support the Alzheimer's Association® and Meals on Wheels Chicago, two outstanding community partners that share our commitment to causes affecting our customers and their families.","Pages - Agent About Section Link":"https://www.bankerslife.com","Pages - Agent About Section Link Text":"bankerslife.com","Pages - Agent About Section Title":"About Bankers Life","Pages - Agent About section photo":{"alternateText":"","clickthrough_url":"","description":"","details":"","sizes":[{"height":223,"url":"//dynl.mktgcdn.com/p/acFfnvbuheK1VrC08pYWlQ2iploCch8GXBDF9Vi7aGM/196x223.png","width":196}]},"Pages - Agent Bankers Life Designations":null,"Pages - Agent Business Philosophy":"I believe building a strong retirement plan provides peace of mind. I'm dedicated to educating you on the innovative insurance planning solutions we offer, providing personal service and helping to make certain you can enjoy the life of your retirement.","Pages - Agent CTA 1 Text":"Request an Appointment","Pages - Agent CTA 2 Text":"Get a quote","Pages - Agent Community Involvement":"Forget Me Not Days","Pages - Agent Coursework":null,"Pages - Agent Education":"Wayland University, B.S.","Pages - Agent Event Section Title":null,"Pages - Agent FA Designations":null,"Pages - Agent FA Philosophy":null,"Pages - Agent Headshot":{"alternateText":"","clickthrough_url":"","description":"","details":"","sizes":[{"height":200,"url":"//dynl.mktgcdn.com/p/ODQ7oafhocwZiGLMb0U5jtnrDS0epPDQ0ptPijYiLPM/133x200.jpg","width":133}]},"Pages - Agent Insurance Designations":null,"Pages - Agent Languages":null,"Pages - Agent LinkedIn":null,"Pages - Agent Military Services":null,"Pages - Agent Products 1 Header":"Featured Insurance Products","Pages - Agent Products 1 disclosures":null,"Pages - Agent Products 2 Header":"Financial Services","Pages - Agent Products 2 disclosures":null,"Pages - Agent Quote CTA text":"Request a Free Quote","Pages - Agent Quote CTA url":null,"Pages - Agent Quote Disclaimer Text":null,"Pages - Agent Quote Form Phone text":"for more information","Pages - Agent Quote Form Title":null,"Pages - Agent Residence":"My spouse, four children and two granddaughters","Pages - Agent States Licensed":"CO","Pages - Agent Title":null,"Pages - Agent Title 1":"Insurance Sales Representative","Pages - Agent Title 1 Company":"BANKERS LIFE AND CASUALTY COMPANY","Pages - Agent Title 2":null,"Pages - Agent information section header":"Meet William Goodyear","Pages - Agent other locations":null,"Pages - Agent previous work experience":null,"Pages - Agent year - FA":null,"Pages - Agent year - Insurance Agent":"2011","Pages - Agent year joined":"2011","Pages - FA or IAR Designation":null,"Pages - Hearsay":false,"Pages - Hearsay Workspace ID (GroupID)":null,"Pages - Notification Banner":null,"Pages - Video Section":[{"description":"Do you have six months' worth saved of living expenses?\nUse life insurance to help protect your family's future.","youtubeId":"2TyUYOTe2Mw"},{"description":"Life insurance that pays benefits while you're living?\nBeyond just covering funeral expenses, certain Bankers Life policies offer living benefits, which can be used to help replace lost income or other needs.","youtubeId":"S8vb85RFTZw"},{"description":"Universal life insurance can play a vital role in your retirement strategy. It provides long-term, permanent life insurance coverage plus more!","youtubeId":"jDdA2kC0a_w"},{"description":"Find out how life insurance can be an important aspect of retirement planning.  Learn about the different types of life insurance and why life insurance is important for everyone, no matter their age.","youtubeId":"jOk9Eoo2yWg"},{"description":"Let our knowledgeable agents help take some of the confusion out of Medicare Supplement insurance. In our video you will learn how a Bankers Life agent can help you make your important insurance decisions.","youtubeId":"VRKF32I7v8o"},{"description":"Bankers Life and Casualty Company clients Rick and Jan Tshudy of Palmyra, Pennsylvania share their story about choosing critical illness insurance.","youtubeId":"Acsjj0a-M1I"}],"Pages URL":"https://agents.bankerslife.com/co/greenwood-village/8400-e-prentice-ave/william-goodyear","Profile Type":[],"Recognition Banner":null,"Recognition Date":null,"Recognition Text":null,"State License Numbers":null,"Territory":null,"Title":null},"description":"With a history dating back to 1879, Bankers Life provides a broad selection of life insurance and health insurance products designed especially for Americans who are near or in retirement. With more than 260 offices across the country, our more than 4,200 insurance agents/producers live and work in the communities they serve. Our agents/producers take the time to get to know you as their customers, listen to your needs and values, and are dedicated to helping you meet your goals for a secure retirement. Get to know Bankers Life - and learn why our more than 1.5 million customers trust us to help protect their financial future, ensuring a healthier and rewarding retirement. The Bankers Life brand is a part of CNO Financial Group, Inc., whose companies provide insurance solutions that help protect the health and retirement needs of working Americans and retirees.","displayAddress":"","distance":"0.01","dropoffLatitude":0,"dropoffLongitude":0,"emails":["william.goodyear@bankerslife.com"],"externalReviews":{},"facebookCta":{"indeterminate":false,"timestamp":201908021934509780,"type":"CALL_NOW","value":"(970) 773-9814","valueVersion":[]},"facebookPageUrl":"https://www.facebook.com/BankersLifeWilliamGoodyear/","fax":"","feedbackUrl":"","gallery":[{"alternateText":"","clickthrough_url":"","description":"","details":"","sizes":[{"height":200,"url":"//dynl.mktgcdn.com/p/ODQ7oafhocwZiGLMb0U5jtnrDS0epPDQ0ptPijYiLPM/133x200.jpg","width":133}]}],"hours":{"additionalText":"","days":[{"day":"MONDAY","intervals":[{"end":1700,"start":900}]},{"day":"TUESDAY","intervals":[{"end":1700,"start":900}]},{"day":"WEDNESDAY","intervals":[{"end":1700,"start":900}]},{"day":"THURSDAY","intervals":[{"end":1700,"start":900}]},{"day":"FRIDAY","intervals":[{"end":1700,"start":900}]},{"day":"SATURDAY","intervals":[]},{"day":"SUNDAY","intervals":[]}],"holidayHours":[]},"id":13293273,"instagramHandle":"","iosAppUrl":"","keywords":[],"labels":[70823,74840,76478,85692,97308],"languages":[],"latitude":39.6194555,"linkedLocations":{},"listings":{"bing":{"placeId":"","url":"http://www.bing.com/maps?ss=ypid.YN873x15453041726735655387\u0026mkt=en-US"},"facebook":{"placeId":"","url":"https://www.facebook.com/422082281711979"},"foursquare":{"placeId":"","url":"https://foursquare.com/venue/5de881def414c50007d93005"},"googleMyBusiness":{"placeId":"ChIJlyBLubaHbIcR77xuI3aqYRg","url":"https://maps.google.com/maps?cid=1756872754028526831"}},"locale":"en","logo":"//dynl.mktgcdn.com/p/mJ1NBbw6SdPsHLPbdK2-pqZKk4iw8E0y3IGGcCmuaRk/500x500.png","logoAlternateText":"","longitude":-104.8911176,"mealsServed":[],"name":"William Goodyear, Bankers Life Agent","paymentMethod":[],"phone":"(970) 773-9814","phones":[{"number":"9707739814","type":"MAIN"},{"number":"3036943643","type":"ALTERNATE"}],"pickupLatitude":0,"pickupLongitude":0,"postalCode":"80111","priceRange":0,"primaryLocale":"en","products":[],"profileLocale":"en","reviews":{},"routableLatitude":39.6199614941579,"routableLongitude":-104.89109917249,"services":[],"specialOffer":{"description":"","url":""},"specialties":[],"state":"CO","stateName":"Colorado","sublocality":"","twitterHandle":"","types":["LOCATION"],"tz":"America/Denver","uber":{"clientId":"","linkText":"","tripBrandingDescription":"","tripBrandingText":"","tripBrandingUrl":"","url":"https://m.uber.com/ul/?action=setPickup\u0026client_id=KXQcwoj2Zb8ymDzKgVgbIaDE5iAE_TAj\u0026dropoff%5Bformatted_address%5D=8400%20E%20Prentice%20Ave%2C%20Ste%20460%2C%20Greenwood%20Village%2C%20CO\u0026dropoff%5Blatitude%5D=39.6199614941579\u0026dropoff%5Blongitude%5D=-104.89109917249\u0026dropoff%5Bnickname%5D=William%20Goodyear%2C%20Bankers%20Life%20Agent\u0026pickup=my_location","wrappedUrl":"http://a.gotoloc.com/uber/F3EgRqmCXGM"},"url":"co/greenwood-village/8400-e-prentice-ave/william-goodyear","urls":{"external":{"displayUrl":"","preferDisplayUrl":false,"url":"https://agents.bankerslife.com/co/greenwood-village/8400-e-prentice-ave/william-goodyear"}},"utcOffsets":[{"offset":-21600,"start":1583658000},{"offset":-25200,"start":1604217600},{"offset":-21600,"start":1615712400}],"videos":[],"walkingLatitude":0,"walkingLongitude":0,"website":{"displayUrl":"","preferDisplayUrl":false,"url":"https://agents.bankerslife.com/co/greenwood-village/8400-e-prentice-ave/william-goodyear"},"yearEstablished":""},{"address1":"3401 Quebec St","address2":"","addressVisible":false,"androidAppUrl":"","associations":[],"attire":"UNSPECIFIED","brands":[],"city":"Denver","cityLatitude":39.755092,"cityLongitude":-104.988123,"closed":false,"closedDate":0,"corporateCode":"Z3806","country":"US","countryName":"United States","customByName":{"2nd Address 1":null,"2nd Address 2":null,"2nd City":null,"2nd Country Code":null,"2nd State":null,"2nd Zip Code":null,"AR License Number":null,"Additional FA Only Requirements":null,"Agent":true,"Agent First Name":"Ian","Agent ID":null,"Agent Last Name":"Self","Alert Banner Background Color":null,"Alert Banner CTA Text":null,"Alert Banner CTA URL":null,"Alert Banner Date Posted":null,"Alert Banner Font Color":null,"Alert Banner Text":null,"Alert Banner Title":null,"Article Dates":["3/6/20","2/20/20","2/6/20","7/22/19","5/1/19","4/16/19"],"Articles":[{"alternateText":"women-with-long-term-care-insurance","clickthrough_url":"https://www.bankerslife.com/insights/understanding-insurance/help-control-where-you-receive-care-with-long-term-care-insurance/","description":"Help Control Where You Receive Care with Long-Term Care Insurance","details":"Long-term care requires significant assets, so many people turn to long-term care insurance. Find out how it can help you control where you receive care.","sizes":[{"height":465,"url":"//dynl.mktgcdn.com/p/paypLhkU8r6_4lhSWBHUYEnw-voatvGZG7ZybfIqycU/843x465.jpg","width":843},{"height":341,"url":"//dynl.mktgcdn.com/p/paypLhkU8r6_4lhSWBHUYEnw-voatvGZG7ZybfIqycU/619x341.jpg","width":619},{"height":330,"url":"//dynl.mktgcdn.com/p/paypLhkU8r6_4lhSWBHUYEnw-voatvGZG7ZybfIqycU/600x330.jpg","width":600},{"height":108,"url":"//dynl.mktgcdn.com/p/paypLhkU8r6_4lhSWBHUYEnw-voatvGZG7ZybfIqycU/196x108.jpg","width":196}]},{"alternateText":"SECURE-Act-helps-grow-IRAs","clickthrough_url":"https://www.bankerslife.com/insights/personal-finance/how-the-secure-act-affects-your-iras/","description":"How the SECURE Act Affects Your IRAs","details":"You've probably heard about the SECURE Act, but you may not be sure if and how it affects you personally. The reality is, the Setting Every Community up for Retirement Enhancement Act of 2019, (SECURE Act), affects every single American who's saving for retirement.","sizes":[{"height":465,"url":"//dynl.mktgcdn.com/p/CxJvYvZyL8FC8EKmN-IeU1h1h00EHVxjOctmUSAVz40/843x465.jpg","width":843},{"height":341,"url":"//dynl.mktgcdn.com/p/CxJvYvZyL8FC8EKmN-IeU1h1h00EHVxjOctmUSAVz40/619x341.jpg","width":619},{"height":330,"url":"//dynl.mktgcdn.com/p/CxJvYvZyL8FC8EKmN-IeU1h1h00EHVxjOctmUSAVz40/600x330.jpg","width":600},{"height":108,"url":"//dynl.mktgcdn.com/p/CxJvYvZyL8FC8EKmN-IeU1h1h00EHVxjOctmUSAVz40/196x108.jpg","width":196}]},{"alternateText":"senior-in-home-prepared-for-aging-in-place","clickthrough_url":"https://www.bankerslife.com/insights/life-events/5-ways-prepare-your-home-for-aging-in-place/","description":"5 Ways to Prepare Your Home for Aging in Place","details":"Many Baby Boomers want to age in place or stay in their own homes as they get older. Here are some ways to help prepare your home for aging in place.","sizes":[{"height":465,"url":"//dynl.mktgcdn.com/p/SpCW1KIFebVfm-ZTlG6KDcgxmmYKtvUpfHEzXx6G10I/843x465.jpg","width":843},{"height":341,"url":"//dynl.mktgcdn.com/p/SpCW1KIFebVfm-ZTlG6KDcgxmmYKtvUpfHEzXx6G10I/619x341.jpg","width":619},{"height":330,"url":"//dynl.mktgcdn.com/p/SpCW1KIFebVfm-ZTlG6KDcgxmmYKtvUpfHEzXx6G10I/600x330.jpg","width":600},{"height":108,"url":"//dynl.mktgcdn.com/p/SpCW1KIFebVfm-ZTlG6KDcgxmmYKtvUpfHEzXx6G10I/196x108.jpg","width":196}]},{"alternateText":"family-with-life-insurance","clickthrough_url":"https://www.bankerslife.com/insights/understanding-insurance/what-is-life-insurance/","description":"What is Life Insurance?","details":"Many Americans lack understanding about life insurance. Check out our guide to learn all about the different types and find out if it's right for you.","sizes":[{"height":465,"url":"//dynl.mktgcdn.com/p/ntAlKhAJONpVFz3ac5S3QwYg4yHYT1pJPsZxw7f9IR8/843x465.jpg","width":843},{"height":341,"url":"//dynl.mktgcdn.com/p/ntAlKhAJONpVFz3ac5S3QwYg4yHYT1pJPsZxw7f9IR8/619x341.jpg","width":619},{"height":330,"url":"//dynl.mktgcdn.com/p/ntAlKhAJONpVFz3ac5S3QwYg4yHYT1pJPsZxw7f9IR8/600x330.jpg","width":600},{"height":108,"url":"//dynl.mktgcdn.com/p/ntAlKhAJONpVFz3ac5S3QwYg4yHYT1pJPsZxw7f9IR8/196x108.jpg","width":196}]},{"alternateText":"family-with-retirement-annuity","clickthrough_url":"https://www.bankerslife.com/insights/personal-finance/about-annuities-for-retirement/","description":"Annuities for Retirement","details":"A retirement annuity offers a way to protect the money you've saved, while providing extra retirement income. Learn more on our blog!","sizes":[{"height":465,"url":"//dynl.mktgcdn.com/p/z9uV75bO8GtCBR2n1v2wm_IGiIYirHBPDKaR4u09Fao/843x465.jpg","width":843},{"height":341,"url":"//dynl.mktgcdn.com/p/z9uV75bO8GtCBR2n1v2wm_IGiIYirHBPDKaR4u09Fao/619x341.jpg","width":619},{"height":330,"url":"//dynl.mktgcdn.com/p/z9uV75bO8GtCBR2n1v2wm_IGiIYirHBPDKaR4u09Fao/600x330.jpg","width":600},{"height":108,"url":"//dynl.mktgcdn.com/p/z9uV75bO8GtCBR2n1v2wm_IGiIYirHBPDKaR4u09Fao/196x108.jpg","width":196}]},{"alternateText":"couples-researching-medicare","clickthrough_url":"https://www.bankerslife.com/insights/understanding-insurance/14-medicare-terms-know/","description":"14 Medicare Terms to Know","details":"Studies show many pre-Medicare adults have low confidence in their ability to understand insurance terms. Here's a glossary of Medicare words to know.","sizes":[{"height":465,"url":"//dynl.mktgcdn.com/p/XY8ooMpc1PLBV-3kcTB0r6LbUChZ52HuF8LZG-9Z6Cc/843x465.jpg","width":843},{"height":341,"url":"//dynl.mktgcdn.com/p/XY8ooMpc1PLBV-3kcTB0r6LbUChZ52HuF8LZG-9Z6Cc/619x341.jpg","width":619},{"height":330,"url":"//dynl.mktgcdn.com/p/XY8ooMpc1PLBV-3kcTB0r6LbUChZ52HuF8LZG-9Z6Cc/600x330.jpg","width":600},{"height":108,"url":"//dynl.mktgcdn.com/p/XY8ooMpc1PLBV-3kcTB0r6LbUChZ52HuF8LZG-9Z6Cc/196x108.jpg","width":196}]}],"Associated Locations":null,"Branch ID":null,"Branch Name":null,"Branch-Agent linked location":null,"CA License Number":null,"Core CTA text":null,"Direct Dial Phone Number":null,"Exempt From ETL":null,"FAQ Answer 1":null,"FAQ Answer 2":null,"FAQ Answer 3":null,"FAQ Answer 4":null,"FAQ Answer 5":null,"FAQ Answer 6":null,"FAQ Answer 7":null,"FAQ Answer 8":null,"FAQ Question 1":null,"FAQ Question 2":null,"FAQ Question 3":null,"FAQ Question 4":null,"FAQ Question 5":null,"FAQ Question 6":null,"FAQ Question 7":null,"FAQ Question 8":null,"FL License Number":null,"Footer Disclosure":"Check the background of our firm with FINRA's BrokerCheck. Visit \u003ca href=\"https://brokercheck.finra.org/\"\u003ebrokercheck.org\u003c/a\u003e.\n\nMedicare Supplement insurance policies are underwritten by Colonial Penn Life Insurance Company. COLONIAL PENN, BANKERS LIFE AND THEIR LICENSED AGENTS/PRODUCERS ARE NOT CONNECTED WITH OR ENDORSED BY THE US GOVERNMENT OR THE FEDERAL MEDICARE PROGRAM.\n\nPolicies may have limitations and exclusions. For costs and complete details of coverage, contact the agent/producer.\n\nThese products and their features and riders may not be available in all states. Bankers Life and Casualty Company is not licensed in and does not solicit business in New York.\n\nThis is an insurance solicitation. A licensed insurance agent/producer may contact you.\n\nBankers Life is a marketing brand of various subsidiaries of CNO Financial Group, Inc., including Bankers Life Securities, Inc., Bankers Life Advisory Services, Inc., Bankers Life and Casualty Company and select policies sold in New York by Bankers Conseco Life Insurance Company (BCLIC). BCLIC is authorized to sell insurance in New York.\n\nNon-affiliated insurance products are offered through Bankers Life Securities General Agency, Inc. (dba BL General Insurance Agency, Inc., AK, AL, CA, NV, PA). Securities and variable annuity products and services are offered by \u003cstrong class=\"Footer-text--underline\"\u003eBankers Life Securities, Inc\u003c/strong\u003e. Member \u003ca href=\"http://www.finra.org/\"\u003eFINRA\u003c/a\u003e/\u003ca href=\"https://www.sipc.org/\"\u003eSIPC\u003c/a\u003e, (dba BL Securities, Inc., AL, GA, IA, IL, MI, NV, PA).  Advisory products and services are offered by Bankers Life Advisory Services, Inc. SEC Registered Investment Adviser (dba BL Advisory Services, Inc., AL, GA, IA, MT, NV, PA). \u003cstrong\u003eInvestments are: Not Guaranteed—Involve Risk—May Lose Value\u003c/strong\u003e. Home Office: 111 East Wacker Drive, Suite 1900, Chicago, IL 60601 Bankers Life Securities Customer Call Center: (844) 553-9083.\n\nMedicare Supplement insurance underwritten by Colonial Penn Life Insurance Company. All other lines of insurance are underwritten by Bankers Life and Casualty Company.    \n\nBankers Life Financial Advisors (FA) and Investment Adviser Representative (IAR) may not be authorized to conduct business or provide investment services in every state and jurisdiction. Before an FA and/or IAR is permitted to open a client account or provide investment services, we determine if the FA and/or IAR is appropriately authorized to provide such services in the state where the client is located.","GMB tracking tag":null,"Geomodifier":null,"Hero Image":null,"Licensed In":null,"Location Page Meta Description":null,"Location Page Meta Title":null,"Location Photo":null,"Locator Zip Codes":[],"Pages - Agent About Section Description":"\u003cstrong\u003eStrength in numbers\u003c/strong\u003e\nThe Bankers Life agent force ranks among the top in the nation, with more than 4,200 dedicated agents in more than 260 sales offices. In 2018, we served more than 1.5 million policyholders and managed over $17 billion in assets.\n\n\u003cstrong\u003eExtensive product portfolio\u003c/strong\u003e\nAs you enter and navigate retirement, Bankers Life will be by your side every step of the way, helping to protect your financial security. Our extensive product portfolio includes life insurance, supplemental health insurance and annuities.\n\n\u003cstrong\u003eService you can trust\u003c/strong\u003e\nOur agents live in the communities they serve and travel to clients' homes and businesses. They can show you how to help safeguard against unexpected health costs, generate guaranteed income, protect your loved ones and promote an enduring legacy.\n\n\u003cstrong\u003eCommunity involvement\u003c/strong\u003e\nBankers Life is proud to support the Alzheimer's Association® and Meals on Wheels Chicago, two outstanding community partners that share our commitment to causes affecting our customers and their families.","Pages - Agent About Section Link":"https://www.bankerslife.com","Pages - Agent About Section Link Text":"bankerslife.com","Pages - Agent About Section Title":"About Bankers Life","Pages - Agent About section photo":{"alternateText":"","clickthrough_url":"","description":"","details":"","sizes":[{"height":223,"url":"//dynl.mktgcdn.com/p/acFfnvbuheK1VrC08pYWlQ2iploCch8GXBDF9Vi7aGM/196x223.png","width":196}]},"Pages - Agent Bankers Life Designations":null,"Pages - Agent Business Philosophy":"My goal is to offer solutions that meet your needs today and for the life of your retirement. I believe in building a personal relationship with you as my client, so I can better understand your retirement goals and help you get there with confidence and peace of mind.","Pages - Agent CTA 1 Text":"Request an Appointment","Pages - Agent CTA 2 Text":"Get a quote","Pages - Agent Community Involvement":null,"Pages - Agent Coursework":null,"Pages - Agent Education":null,"Pages - Agent Event Section Title":null,"Pages - Agent FA Designations":null,"Pages - Agent FA Philosophy":null,"Pages - Agent Headshot":{"alternateText":"","clickthrough_url":"","description":"","details":"","sizes":[{"height":500,"url":"//dynl.mktgcdn.com/p/ztgEbCP-6PUrEvJmV80G1gsFBQzfjxudkCtHjCKWq_U/500x500.jpg","width":500},{"height":450,"url":"//dynl.mktgcdn.com/p/ztgEbCP-6PUrEvJmV80G1gsFBQzfjxudkCtHjCKWq_U/450x450.jpg","width":450},{"height":196,"url":"//dynl.mktgcdn.com/p/ztgEbCP-6PUrEvJmV80G1gsFBQzfjxudkCtHjCKWq_U/196x196.jpg","width":196}]},"Pages - Agent Insurance Designations":null,"Pages - Agent Languages":null,"Pages - Agent LinkedIn":null,"Pages - Agent Military Services":null,"Pages - Agent Products 1 Header":"Featured Insurance Products","Pages - Agent Products 1 disclosures":null,"Pages - Agent Products 2 Header":"Financial Services","Pages - Agent Products 2 disclosures":null,"Pages - Agent Quote CTA text":"Request a Free Quote","Pages - Agent Quote CTA url":null,"Pages - Agent Quote Disclaimer Text":null,"Pages - Agent Quote Form Phone text":"for more information","Pages - Agent Quote Form Title":null,"Pages - Agent Residence":null,"Pages - Agent States Licensed":"CO","Pages - Agent Title":null,"Pages - Agent Title 1":"INSURANCE AGENT","Pages - Agent Title 1 Company":"BANKERS LIFE AND CASUALTY COMPANY","Pages - Agent Title 2":null,"Pages - Agent information section header":"Meet Ian Self","Pages - Agent other locations":null,"Pages - Agent previous work experience":null,"Pages - Agent year - FA":null,"Pages - Agent year - Insurance Agent":null,"Pages - Agent year joined":null,"Pages - FA or IAR Designation":null,"Pages - Hearsay":false,"Pages - Hearsay Workspace ID (GroupID)":null,"Pages - Notification Banner":null,"Pages - Video Section":[{"description":"Do you have six months' worth saved of living expenses?\nUse life insurance to help protect your family's future.","youtubeId":"2TyUYOTe2Mw"},{"description":"Life insurance that pays benefits while you're living?\nBeyond just covering funeral expenses, certain Bankers Life policies offer living benefits, which can be used to help replace lost income or other needs.","youtubeId":"S8vb85RFTZw"},{"description":"Universal life insurance can play a vital role in your retirement strategy. It provides long-term, permanent life insurance coverage plus more!","youtubeId":"jDdA2kC0a_w"},{"description":"Find out how life insurance can be an important aspect of retirement planning.  Learn about the different types of life insurance and why life insurance is important for everyone, no matter their age.","youtubeId":"jOk9Eoo2yWg"},{"description":"Let our knowledgeable agents help take some of the confusion out of Medicare Supplement insurance. In our video you will learn how a Bankers Life agent can help you make your important insurance decisions.","youtubeId":"VRKF32I7v8o"},{"description":"Bankers Life and Casualty Company clients Rick and Jan Tshudy of Palmyra, Pennsylvania share their story about choosing critical illness insurance.","youtubeId":"Acsjj0a-M1I"}],"Pages URL":"https://agents.bankerslife.com/co/denver/3401-quebec-st/ian-self","Profile Type":[],"Recognition Banner":null,"Recognition Date":null,"Recognition Text":null,"State License Numbers":null,"Territory":null,"Title":null},"description":"With a history dating back to 1879, Bankers Life provides a broad selection of life insurance and health insurance products designed especially for Americans who are near or in retirement. With more than 260 offices across the country, our more than 4,200 insurance agents/producers live and work in the communities they serve. Our agents/producers take the time to get to know you as their customers, listen to your needs and values, and are dedicated to helping you meet your goals for a secure retirement. Get to know Bankers Life - and learn why our more than 1.5 million customers trust us to help protect their financial future, ensuring a healthier and rewarding retirement. The Bankers Life brand is a part of CNO Financial Group, Inc., whose companies provide insurance solutions that help protect the health and retirement needs of working Americans and retirees.","displayAddress":"","distance":"10.09","dropoffLatitude":0,"dropoffLongitude":0,"emails":["ian.self@bankerslife.com"],"externalReviews":{},"facebookCta":{"indeterminate":false,"timestamp":202004091627550760,"type":"CALL_NOW","value":"(303) 802-2020","valueVersion":[]},"facebookPageUrl":"","fax":"","feedbackUrl":"","gallery":[{"alternateText":"","clickthrough_url":"","description":"","details":"","sizes":[{"height":500,"url":"//dynl.mktgcdn.com/p/ztgEbCP-6PUrEvJmV80G1gsFBQzfjxudkCtHjCKWq_U/500x500.jpg","width":500},{"height":450,"url":"//dynl.mktgcdn.com/p/ztgEbCP-6PUrEvJmV80G1gsFBQzfjxudkCtHjCKWq_U/450x450.jpg","width":450},{"height":196,"url":"//dynl.mktgcdn.com/p/ztgEbCP-6PUrEvJmV80G1gsFBQzfjxudkCtHjCKWq_U/196x196.jpg","width":196}]}],"hours":{"additionalText":"","days":[{"day":"MONDAY","intervals":[{"end":1700,"start":800}]},{"day":"TUESDAY","intervals":[{"end":1700,"start":800}]},{"day":"WEDNESDAY","intervals":[{"end":1700,"start":800}]},{"day":"THURSDAY","intervals":[{"end":1700,"start":800}]},{"day":"FRIDAY","intervals":[{"end":1700,"start":800}]},{"day":"SATURDAY","intervals":[]},{"day":"SUNDAY","intervals":[]}],"holidayHours":[]},"id":15780686,"instagramHandle":"","iosAppUrl":"","keywords":[],"labels":[92099,96176,97308],"languages":[],"latitude":39.765065584210824,"linkedLocations":{},"listings":{"bing":{"placeId":"","url":"http://www.bing.com/maps?ss=ypid.YN873x10240488335363432920\u0026mkt=en-US"},"foursquare":{"placeId":"","url":"https://foursquare.com/venue/5e8f8332295e8a00075e1e5e"},"googleMyBusiness":{"placeId":"ChIJaZmuM097bIcRxPvLctDVw9s","url":"https://maps.google.com/maps?cid=15835735806020680644"}},"locale":"en","logo":"","logoAlternateText":"","longitude":-104.9042196674529,"mealsServed":[],"name":"Ian Self, Bankers Life Agent","paymentMethod":[],"phone":"(303) 802-2020","phones":[{"number":"3038022020","type":"MAIN"}],"pickupLatitude":0,"pickupLongitude":0,"postalCode":"80207","priceRange":0,"primaryLocale":"en","products":[],"profileLocale":"en","reviews":{},"routableLatitude":39.76550190260927,"routableLongitude":-104.90352647757297,"services":[],"specialOffer":{"description":"","url":""},"specialties":[],"state":"CO","stateName":"Colorado","sublocality":"","twitterHandle":"","types":["LOCATION"],"tz":"America/Denver","uber":{"clientId":"","linkText":"","tripBrandingDescription":"","tripBrandingText":"","tripBrandingUrl":"","url":"https://m.uber.com/ul/?action=setPickup\u0026client_id=KXQcwoj2Zb8ymDzKgVgbIaDE5iAE_TAj\u0026dropoff%5Bformatted_address%5D=3401%20Quebec%20St%2C%20Denver%2C%20CO\u0026dropoff%5Blatitude%5D=39.76550190260927\u0026dropoff%5Blongitude%5D=-104.90352647757297\u0026dropoff%5Bnickname%5D=Ian%20Self%2C%20Bankers%20Life%20Agent\u0026pickup=my_location","wrappedUrl":"http://a.gotoloc.com/uber/F3clR6qGU2Y"},"url":"co/denver/3401-quebec-st/ian-self","urls":{"external":{"displayUrl":"https://agents.bankerslife.com/co/denver/3401-quebec-st/ian-self","preferDisplayUrl":false,"url":"https://agents.bankerslife.com/co/denver/3401-quebec-st/ian-self"}},"utcOffsets":[{"offset":-21600,"start":1583658000},{"offset":-25200,"start":1604217600},{"offset":-21600,"start":1615712400}],"videos":[],"walkingLatitude":0,"walkingLongitude":0,"website":{"displayUrl":"https://agents.bankerslife.com/co/denver/3401-quebec-st/ian-self","preferDisplayUrl":false,"url":"https://agents.bankerslife.com/co/denver/3401-quebec-st/ian-self"},"yearEstablished":""},{"address1":"3401 Quebec St","address2":"Ste 6500","addressVisible":false,"androidAppUrl":"","associations":[],"attire":"UNSPECIFIED","brands":[],"city":"Denver","cityLatitude":39.755092,"cityLongitude":-104.988123,"closed":false,"closedDate":0,"corporateCode":"L5334","country":"US","countryName":"United States","customByName":{"2nd Address 1":null,"2nd Address 2":null,"2nd City":null,"2nd Country Code":null,"2nd State":null,"2nd Zip Code":null,"AR License Number":null,"Additional FA Only Requirements":null,"Agent":true,"Agent First Name":"Patrio","Agent ID":null,"Agent Last Name":"Mckenzie","Alert Banner Background Color":null,"Alert Banner CTA Text":null,"Alert Banner CTA URL":null,"Alert Banner Date Posted":null,"Alert Banner Font Color":null,"Alert Banner Text":null,"Alert Banner Title":null,"Article Dates":["3/6/20","2/20/20","2/6/20","7/22/19","5/1/19","4/16/19"],"Articles":[{"alternateText":"women-with-long-term-care-insurance","clickthrough_url":"https://www.bankerslife.com/insights/understanding-insurance/help-control-where-you-receive-care-with-long-term-care-insurance/","description":"Help Control Where You Receive Care with Long-Term Care Insurance","details":"Long-term care requires significant assets, so many people turn to long-term care insurance. Find out how it can help you control where you receive care.","sizes":[{"height":465,"url":"//dynl.mktgcdn.com/p/paypLhkU8r6_4lhSWBHUYEnw-voatvGZG7ZybfIqycU/843x465.jpg","width":843},{"height":341,"url":"//dynl.mktgcdn.com/p/paypLhkU8r6_4lhSWBHUYEnw-voatvGZG7ZybfIqycU/619x341.jpg","width":619},{"height":330,"url":"//dynl.mktgcdn.com/p/paypLhkU8r6_4lhSWBHUYEnw-voatvGZG7ZybfIqycU/600x330.jpg","width":600},{"height":108,"url":"//dynl.mktgcdn.com/p/paypLhkU8r6_4lhSWBHUYEnw-voatvGZG7ZybfIqycU/196x108.jpg","width":196}]},{"alternateText":"SECURE-Act-helps-grow-IRAs","clickthrough_url":"https://www.bankerslife.com/insights/personal-finance/how-the-secure-act-affects-your-iras/","description":"How the SECURE Act Affects Your IRAs","details":"You've probably heard about the SECURE Act, but you may not be sure if and how it affects you personally. The reality is, the Setting Every Community up for Retirement Enhancement Act of 2019, (SECURE Act), affects every single American who's saving for retirement.","sizes":[{"height":465,"url":"//dynl.mktgcdn.com/p/CxJvYvZyL8FC8EKmN-IeU1h1h00EHVxjOctmUSAVz40/843x465.jpg","width":843},{"height":341,"url":"//dynl.mktgcdn.com/p/CxJvYvZyL8FC8EKmN-IeU1h1h00EHVxjOctmUSAVz40/619x341.jpg","width":619},{"height":330,"url":"//dynl.mktgcdn.com/p/CxJvYvZyL8FC8EKmN-IeU1h1h00EHVxjOctmUSAVz40/600x330.jpg","width":600},{"height":108,"url":"//dynl.mktgcdn.com/p/CxJvYvZyL8FC8EKmN-IeU1h1h00EHVxjOctmUSAVz40/196x108.jpg","width":196}]},{"alternateText":"senior-in-home-prepared-for-aging-in-place","clickthrough_url":"https://www.bankerslife.com/insights/life-events/5-ways-prepare-your-home-for-aging-in-place/","description":"5 Ways to Prepare Your Home for Aging in Place","details":"Many Baby Boomers want to age in place or stay in their own homes as they get older. Here are some ways to help prepare your home for aging in place.","sizes":[{"height":465,"url":"//dynl.mktgcdn.com/p/SpCW1KIFebVfm-ZTlG6KDcgxmmYKtvUpfHEzXx6G10I/843x465.jpg","width":843},{"height":341,"url":"//dynl.mktgcdn.com/p/SpCW1KIFebVfm-ZTlG6KDcgxmmYKtvUpfHEzXx6G10I/619x341.jpg","width":619},{"height":330,"url":"//dynl.mktgcdn.com/p/SpCW1KIFebVfm-ZTlG6KDcgxmmYKtvUpfHEzXx6G10I/600x330.jpg","width":600},{"height":108,"url":"//dynl.mktgcdn.com/p/SpCW1KIFebVfm-ZTlG6KDcgxmmYKtvUpfHEzXx6G10I/196x108.jpg","width":196}]},{"alternateText":"family-with-life-insurance","clickthrough_url":"https://www.bankerslife.com/insights/understanding-insurance/what-is-life-insurance/","description":"What is Life Insurance?","details":"Many Americans lack understanding about life insurance. Check out our guide to learn all about the different types and find out if it's right for you.","sizes":[{"height":465,"url":"//dynl.mktgcdn.com/p/ntAlKhAJONpVFz3ac5S3QwYg4yHYT1pJPsZxw7f9IR8/843x465.jpg","width":843},{"height":341,"url":"//dynl.mktgcdn.com/p/ntAlKhAJONpVFz3ac5S3QwYg4yHYT1pJPsZxw7f9IR8/619x341.jpg","width":619},{"height":330,"url":"//dynl.mktgcdn.com/p/ntAlKhAJONpVFz3ac5S3QwYg4yHYT1pJPsZxw7f9IR8/600x330.jpg","width":600},{"height":108,"url":"//dynl.mktgcdn.com/p/ntAlKhAJONpVFz3ac5S3QwYg4yHYT1pJPsZxw7f9IR8/196x108.jpg","width":196}]},{"alternateText":"family-with-retirement-annuity","clickthrough_url":"https://www.bankerslife.com/insights/personal-finance/about-annuities-for-retirement/","description":"Annuities for Retirement","details":"A retirement annuity offers a way to protect the money you've saved, while providing extra retirement income. Learn more on our blog!","sizes":[{"height":465,"url":"//dynl.mktgcdn.com/p/z9uV75bO8GtCBR2n1v2wm_IGiIYirHBPDKaR4u09Fao/843x465.jpg","width":843},{"height":341,"url":"//dynl.mktgcdn.com/p/z9uV75bO8GtCBR2n1v2wm_IGiIYirHBPDKaR4u09Fao/619x341.jpg","width":619},{"height":330,"url":"//dynl.mktgcdn.com/p/z9uV75bO8GtCBR2n1v2wm_IGiIYirHBPDKaR4u09Fao/600x330.jpg","width":600},{"height":108,"url":"//dynl.mktgcdn.com/p/z9uV75bO8GtCBR2n1v2wm_IGiIYirHBPDKaR4u09Fao/196x108.jpg","width":196}]},{"alternateText":"couples-researching-medicare","clickthrough_url":"https://www.bankerslife.com/insights/understanding-insurance/14-medicare-terms-know/","description":"14 Medicare Terms to Know","details":"Studies show many pre-Medicare adults have low confidence in their ability to understand insurance terms. Here's a glossary of Medicare words to know.","sizes":[{"height":465,"url":"//dynl.mktgcdn.com/p/XY8ooMpc1PLBV-3kcTB0r6LbUChZ52HuF8LZG-9Z6Cc/843x465.jpg","width":843},{"height":341,"url":"//dynl.mktgcdn.com/p/XY8ooMpc1PLBV-3kcTB0r6LbUChZ52HuF8LZG-9Z6Cc/619x341.jpg","width":619},{"height":330,"url":"//dynl.mktgcdn.com/p/XY8ooMpc1PLBV-3kcTB0r6LbUChZ52HuF8LZG-9Z6Cc/600x330.jpg","width":600},{"height":108,"url":"//dynl.mktgcdn.com/p/XY8ooMpc1PLBV-3kcTB0r6LbUChZ52HuF8LZG-9Z6Cc/196x108.jpg","width":196}]}],"Associated Locations":null,"Branch ID":null,"Branch Name":null,"Branch-Agent linked location":null,"CA License Number":null,"Core CTA text":null,"Direct Dial Phone Number":3036063018,"Exempt From ETL":null,"FAQ Answer 1":null,"FAQ Answer 2":null,"FAQ Answer 3":null,"FAQ Answer 4":null,"FAQ Answer 5":null,"FAQ Answer 6":null,"FAQ Answer 7":null,"FAQ Answer 8":null,"FAQ Question 1":null,"FAQ Question 2":null,"FAQ Question 3":null,"FAQ Question 4":null,"FAQ Question 5":null,"FAQ Question 6":null,"FAQ Question 7":null,"FAQ Question 8":null,"FL License Number":null,"Footer Disclosure":"Check the background of our firm with FINRA's BrokerCheck. Visit \u003ca href=\"https://brokercheck.finra.org/\"\u003ebrokercheck.org\u003c/a\u003e.\n\nMedicare Supplement insurance policies are underwritten by Colonial Penn Life Insurance Company. COLONIAL PENN, BANKERS LIFE AND THEIR LICENSED AGENTS/PRODUCERS ARE NOT CONNECTED WITH OR ENDORSED BY THE US GOVERNMENT OR THE FEDERAL MEDICARE PROGRAM.\n\nPolicies may have limitations and exclusions. For costs and complete details of coverage, contact the agent/producer.\n\nThese products and their features and riders may not be available in all states. Bankers Life and Casualty Company is not licensed in and does not solicit business in New York.\n\nThis is an insurance solicitation. A licensed insurance agent/producer may contact you.\n\nBankers Life is a marketing brand of various subsidiaries of CNO Financial Group, Inc., including Bankers Life Securities, Inc., Bankers Life Advisory Services, Inc., Bankers Life and Casualty Company and select policies sold in New York by Bankers Conseco Life Insurance Company (BCLIC). BCLIC is authorized to sell insurance in New York.\n\nNon-affiliated insurance products are offered through Bankers Life Securities General Agency, Inc. (dba BL General Insurance Agency, Inc., AK, AL, CA, NV, PA). Securities and variable annuity products and services are offered by \u003cstrong class=\"Footer-text--underline\"\u003eBankers Life Securities, Inc\u003c/strong\u003e. Member \u003ca href=\"http://www.finra.org/\"\u003eFINRA\u003c/a\u003e/\u003ca href=\"https://www.sipc.org/\"\u003eSIPC\u003c/a\u003e, (dba BL Securities, Inc., AL, GA, IA, IL, MI, NV, PA).  Advisory products and services are offered by Bankers Life Advisory Services, Inc. SEC Registered Investment Adviser (dba BL Advisory Services, Inc., AL, GA, IA, MT, NV, PA). \u003cstrong\u003eInvestments are: Not Guaranteed—Involve Risk—May Lose Value\u003c/strong\u003e. Home Office: 111 East Wacker Drive, Suite 1900, Chicago, IL 60601 Bankers Life Securities Customer Call Center: (844) 553-9083.\n\nMedicare Supplement insurance underwritten by Colonial Penn Life Insurance Company. All other lines of insurance are underwritten by Bankers Life and Casualty Company.    \n\nBankers Life Financial Advisors (FA) and Investment Adviser Representative (IAR) may not be authorized to conduct business or provide investment services in every state and jurisdiction. Before an FA and/or IAR is permitted to open a client account or provide investment services, we determine if the FA and/or IAR is appropriately authorized to provide such services in the state where the client is located.","GMB tracking tag":null,"Geomodifier":null,"Hero Image":null,"Licensed In":null,"Location Page Meta Description":null,"Location Page Meta Title":null,"Location Photo":null,"Locator Zip Codes":[],"Pages - Agent About Section Description":"\u003cstrong\u003eStrength in numbers\u003c/strong\u003e\nThe Bankers Life agent force ranks among the top in the nation, with more than 4,200 dedicated agents in more than 260 sales offices. In 2018, we served more than 1.5 million policyholders and managed over $17 billion in assets.\n\n\u003cstrong\u003eExtensive product portfolio\u003c/strong\u003e\nAs you enter and navigate retirement, Bankers Life will be by your side every step of the way, helping to protect your financial security. Our extensive product portfolio includes life insurance, supplemental health insurance and annuities.\n\n\u003cstrong\u003eService you can trust\u003c/strong\u003e\nOur agents live in the communities they serve and travel to clients' homes and businesses. They can show you how to help safeguard against unexpected health costs, generate guaranteed income, protect your loved ones and promote an enduring legacy.\n\n\u003cstrong\u003eCommunity involvement\u003c/strong\u003e\nBankers Life is proud to support the Alzheimer's Association® and Meals on Wheels Chicago, two outstanding community partners that share our commitment to causes affecting our customers and their families.","Pages - Agent About Section Link":"https://www.bankerslife.com","Pages - Agent About Section Link Text":"bankerslife.com","Pages - Agent About Section Title":"About Bankers Life","Pages - Agent About section photo":{"alternateText":"","clickthrough_url":"","description":"","details":"","sizes":[{"height":223,"url":"//dynl.mktgcdn.com/p/acFfnvbuheK1VrC08pYWlQ2iploCch8GXBDF9Vi7aGM/196x223.png","width":196}]},"Pages - Agent Bankers Life Designations":null,"Pages - Agent Business Philosophy":null,"Pages - Agent CTA 1 Text":"Request an Appointment","Pages - Agent CTA 2 Text":"Get a quote","Pages - Agent Community Involvement":null,"Pages - Agent Coursework":null,"Pages - Agent Education":null,"Pages - Agent Event Section Title":null,"Pages - Agent FA Designations":null,"Pages - Agent FA Philosophy":"Offering solutions that help to meet the needs of clients today and for retirement. Building personal relationships by listening to better understand your retirement goals.","Pages - Agent Headshot":{"alternateText":"","clickthrough_url":"","description":"","details":"","sizes":[{"height":500,"url":"//dynl.mktgcdn.com/p/ztgEbCP-6PUrEvJmV80G1gsFBQzfjxudkCtHjCKWq_U/500x500.jpg","width":500},{"height":450,"url":"//dynl.mktgcdn.com/p/ztgEbCP-6PUrEvJmV80G1gsFBQzfjxudkCtHjCKWq_U/450x450.jpg","width":450},{"height":196,"url":"//dynl.mktgcdn.com/p/ztgEbCP-6PUrEvJmV80G1gsFBQzfjxudkCtHjCKWq_U/196x196.jpg","width":196}]},"Pages - Agent Insurance Designations":null,"Pages - Agent Languages":null,"Pages - Agent LinkedIn":null,"Pages - Agent Military Services":null,"Pages - Agent Products 1 Header":"Featured Insurance Products","Pages - Agent Products 1 disclosures":null,"Pages - Agent Products 2 Header":"Financial Services","Pages - Agent Products 2 disclosures":null,"Pages - Agent Quote CTA text":"Request a Free Quote","Pages - Agent Quote CTA url":null,"Pages - Agent Quote Disclaimer Text":null,"Pages - Agent Quote Form Phone text":"for more information","Pages - Agent Quote Form Title":null,"Pages - Agent Residence":null,"Pages - Agent States Licensed":"CO","Pages - Agent Title":null,"Pages - Agent Title 1":null,"Pages - Agent Title 1 Company":"BANKERS LIFE AND CASUALTY COMPANY","Pages - Agent Title 2":"Financial Advisor, Bankers Life Securities, Inc.","Pages - Agent information section header":"Meet Patrio Mckenzie","Pages - Agent other locations":null,"Pages - Agent previous work experience":null,"Pages - Agent year - FA":null,"Pages - Agent year - Insurance Agent":null,"Pages - Agent year joined":null,"Pages - FA or IAR Designation":"FA","Pages - Hearsay":false,"Pages - Hearsay Workspace ID (GroupID)":null,"Pages - Notification Banner":null,"Pages - Video Section":[{"description":"Do you have six months' worth saved of living expenses?\nUse life insurance to help protect your family's future.","youtubeId":"2TyUYOTe2Mw"},{"description":"Life insurance that pays benefits while you're living?\nBeyond just covering funeral expenses, certain Bankers Life policies offer living benefits, which can be used to help replace lost income or other needs.","youtubeId":"S8vb85RFTZw"},{"description":"Universal life insurance can play a vital role in your retirement strategy. It provides long-term, permanent life insurance coverage plus more!","youtubeId":"jDdA2kC0a_w"},{"description":"Find out how life insurance can be an important aspect of retirement planning.  Learn about the different types of life insurance and why life insurance is important for everyone, no matter their age.","youtubeId":"jOk9Eoo2yWg"},{"description":"Let our knowledgeable agents help take some of the confusion out of Medicare Supplement insurance. In our video you will learn how a Bankers Life agent can help you make your important insurance decisions.","youtubeId":"VRKF32I7v8o"},{"description":"Bankers Life and Casualty Company clients Rick and Jan Tshudy of Palmyra, Pennsylvania share their story about choosing critical illness insurance.","youtubeId":"Acsjj0a-M1I"}],"Pages URL":"https://agents.bankerslife.com/co/denver/3401-quebec-st/patrio-mckenzie","Profile Type":[],"Recognition Banner":null,"Recognition Date":null,"Recognition Text":null,"State License Numbers":null,"Territory":null,"Title":null},"description":"With a history dating back to 1879, Bankers Life provides a broad selection of life insurance and health insurance products designed especially for Americans who are near or in retirement. With more than 260 offices across the country, our more than 4,200 insurance agents/producers live and work in the communities they serve. Our agents/producers take the time to get to know you as their customers, listen to your needs and values, and are dedicated to helping you meet your goals for a secure retirement. Get to know Bankers Life - and learn why our more than 1.5 million customers trust us to help protect their financial future, ensuring a healthier and rewarding retirement. The Bankers Life brand is a part of CNO Financial Group, Inc., whose companies provide insurance solutions that help protect the health and retirement needs of working Americans and retirees.","displayAddress":"","distance":"10.09","dropoffLatitude":0,"dropoffLongitude":0,"emails":["patrio.mckenzie@bankerslife.com"],"externalReviews":{},"facebookCta":{"indeterminate":false,"timestamp":202003311838367600,"type":"CALL_NOW","value":"(303) 557-4397","valueVersion":[]},"facebookPageUrl":"","fax":"","feedbackUrl":"","gallery":[{"alternateText":"","clickthrough_url":"","description":"","details":"","sizes":[{"height":500,"url":"//dynl.mktgcdn.com/p/ztgEbCP-6PUrEvJmV80G1gsFBQzfjxudkCtHjCKWq_U/500x500.jpg","width":500},{"height":450,"url":"//dynl.mktgcdn.com/p/ztgEbCP-6PUrEvJmV80G1gsFBQzfjxudkCtHjCKWq_U/450x450.jpg","width":450},{"height":196,"url":"//dynl.mktgcdn.com/p/ztgEbCP-6PUrEvJmV80G1gsFBQzfjxudkCtHjCKWq_U/196x196.jpg","width":196}]}],"hours":{"additionalText":"","days":[{"day":"MONDAY","intervals":[{"end":1700,"start":800}]},{"day":"TUESDAY","intervals":[{"end":1700,"start":800}]},{"day":"WEDNESDAY","intervals":[{"end":1700,"start":800}]},{"day":"THURSDAY","intervals":[{"end":1700,"start":800}]},{"day":"FRIDAY","intervals":[{"end":1700,"start":800}]},{"day":"SATURDAY","intervals":[]},{"day":"SUNDAY","intervals":[]}],"holidayHours":[]},"id":15545655,"instagramHandle":"","iosAppUrl":"","keywords":[],"labels":[89042,97308],"languages":[],"latitude":39.76507824113179,"linkedLocations":{},"listings":{"bing":{"placeId":"","url":"http://www.bing.com/maps?ss=ypid.YN873x2081011022924755832\u0026mkt=en-US"},"foursquare":{"placeId":"","url":"https://foursquare.com/venue/5e616af876a2b50008cde6bf"},"googleMyBusiness":{"placeId":"ChIJqebj_qZ7bIcRchu9KLexM3k","url":"https://maps.google.com/maps?cid=8733519502622137202"}},"locale":"en","logo":"//dynl.mktgcdn.com/p/EMSDHktAVdNc_NoBq8N5JRi0VTyfFjigVGmw3sUpveo/500x500.jpg","logoAlternateText":"","longitude":-104.90423949936475,"mealsServed":[],"name":"Patrio Mckenzie, Bankers Life Agent and Bankers Life Securities Financial Advisor","paymentMethod":[],"phone":"(303) 557-4397","phones":[{"number":"3035574397","type":"MAIN"},{"number":"3038022020","type":"ALTERNATE"}],"pickupLatitude":0,"pickupLongitude":0,"postalCode":"80207","priceRange":0,"primaryLocale":"en","products":[],"profileLocale":"en","reviews":{},"routableLatitude":39.765496773701955,"routableLongitude":-104.90349652746762,"services":[],"specialOffer":{"description":"","url":""},"specialties":[],"state":"CO","stateName":"Colorado","sublocality":"","twitterHandle":"","types":["LOCATION"],"tz":"America/Denver","uber":{"clientId":"","linkText":"","tripBrandingDescription":"","tripBrandingText":"","tripBrandingUrl":"","url":"https://m.uber.com/ul/?action=setPickup\u0026client_id=KXQcwoj2Zb8ymDzKgVgbIaDE5iAE_TAj\u0026dropoff%5Bformatted_address%5D=3401%20Quebec%20St%2C%20Ste%206500%2C%20Denver%2C%20CO\u0026dropoff%5Blatitude%5D=39.765496773701955\u0026dropoff%5Blongitude%5D=-104.90349652746762\u0026dropoff%5Bnickname%5D=Patrio%20Mckenzie%2C%20Bankers%20Life%20Agent%20and%20Bankers%20Life%20Securities%20Financial%20Advisor\u0026pickup=my_location","wrappedUrl":"http://a.gotoloc.com/uber/F3cnS6-GXmU"},"url":"co/denver/3401-quebec-st/patrio-mckenzie","urls":{},"utcOffsets":[{"offset":-21600,"start":1583658000},{"offset":-25200,"start":1604217600},{"offset":-21600,"start":1615712400}],"videos":[],"walkingLatitude":0,"walkingLongitude":0,"website":{},"yearEstablished":""},{"address1":"3401 Quebec St","address2":"Ste 6500","addressVisible":false,"androidAppUrl":"","associations":[],"attire":"UNSPECIFIED","brands":[],"city":"Denver","cityLatitude":39.755092,"cityLongitude":-104.988123,"closed":false,"closedDate":0,"corporateCode":"P9142","country":"US","countryName":"United States","customByName":{"2nd Address 1":null,"2nd Address 2":null,"2nd City":null,"2nd Country Code":null,"2nd State":null,"2nd Zip Code":null,"AR License Number":null,"Additional FA Only Requirements":null,"Agent":true,"Agent First Name":"Brian","Agent ID":null,"Agent Last Name":"Micciche","Alert Banner Background Color":null,"Alert Banner CTA Text":null,"Alert Banner CTA URL":null,"Alert Banner Date Posted":null,"Alert Banner Font Color":null,"Alert Banner Text":null,"Alert Banner Title":null,"Article Dates":["3/6/20","2/20/20","2/6/20","7/22/19","5/1/19","4/16/19"],"Articles":[{"alternateText":"women-with-long-term-care-insurance","clickthrough_url":"https://www.bankerslife.com/insights/understanding-insurance/help-control-where-you-receive-care-with-long-term-care-insurance/","description":"Help Control Where You Receive Care with Long-Term Care Insurance","details":"Long-term care requires significant assets, so many people turn to long-term care insurance. Find out how it can help you control where you receive care.","sizes":[{"height":465,"url":"//dynl.mktgcdn.com/p/paypLhkU8r6_4lhSWBHUYEnw-voatvGZG7ZybfIqycU/843x465.jpg","width":843},{"height":341,"url":"//dynl.mktgcdn.com/p/paypLhkU8r6_4lhSWBHUYEnw-voatvGZG7ZybfIqycU/619x341.jpg","width":619},{"height":330,"url":"//dynl.mktgcdn.com/p/paypLhkU8r6_4lhSWBHUYEnw-voatvGZG7ZybfIqycU/600x330.jpg","width":600},{"height":108,"url":"//dynl.mktgcdn.com/p/paypLhkU8r6_4lhSWBHUYEnw-voatvGZG7ZybfIqycU/196x108.jpg","width":196}]},{"alternateText":"SECURE-Act-helps-grow-IRAs","clickthrough_url":"https://www.bankerslife.com/insights/personal-finance/how-the-secure-act-affects-your-iras/","description":"How the SECURE Act Affects Your IRAs","details":"You've probably heard about the SECURE Act, but you may not be sure if and how it affects you personally. The reality is, the Setting Every Community up for Retirement Enhancement Act of 2019, (SECURE Act), affects every single American who's saving for retirement.","sizes":[{"height":465,"url":"//dynl.mktgcdn.com/p/CxJvYvZyL8FC8EKmN-IeU1h1h00EHVxjOctmUSAVz40/843x465.jpg","width":843},{"height":341,"url":"//dynl.mktgcdn.com/p/CxJvYvZyL8FC8EKmN-IeU1h1h00EHVxjOctmUSAVz40/619x341.jpg","width":619},{"height":330,"url":"//dynl.mktgcdn.com/p/CxJvYvZyL8FC8EKmN-IeU1h1h00EHVxjOctmUSAVz40/600x330.jpg","width":600},{"height":108,"url":"//dynl.mktgcdn.com/p/CxJvYvZyL8FC8EKmN-IeU1h1h00EHVxjOctmUSAVz40/196x108.jpg","width":196}]},{"alternateText":"senior-in-home-prepared-for-aging-in-place","clickthrough_url":"https://www.bankerslife.com/insights/life-events/5-ways-prepare-your-home-for-aging-in-place/","description":"5 Ways to Prepare Your Home for Aging in Place","details":"Many Baby Boomers want to age in place or stay in their own homes as they get older. Here are some ways to help prepare your home for aging in place.","sizes":[{"height":465,"url":"//dynl.mktgcdn.com/p/SpCW1KIFebVfm-ZTlG6KDcgxmmYKtvUpfHEzXx6G10I/843x465.jpg","width":843},{"height":341,"url":"//dynl.mktgcdn.com/p/SpCW1KIFebVfm-ZTlG6KDcgxmmYKtvUpfHEzXx6G10I/619x341.jpg","width":619},{"height":330,"url":"//dynl.mktgcdn.com/p/SpCW1KIFebVfm-ZTlG6KDcgxmmYKtvUpfHEzXx6G10I/600x330.jpg","width":600},{"height":108,"url":"//dynl.mktgcdn.com/p/SpCW1KIFebVfm-ZTlG6KDcgxmmYKtvUpfHEzXx6G10I/196x108.jpg","width":196}]},{"alternateText":"family-with-life-insurance","clickthrough_url":"https://www.bankerslife.com/insights/understanding-insurance/what-is-life-insurance/","description":"What is Life Insurance?","details":"Many Americans lack understanding about life insurance. Check out our guide to learn all about the different types and find out if it's right for you.","sizes":[{"height":465,"url":"//dynl.mktgcdn.com/p/ntAlKhAJONpVFz3ac5S3QwYg4yHYT1pJPsZxw7f9IR8/843x465.jpg","width":843},{"height":341,"url":"//dynl.mktgcdn.com/p/ntAlKhAJONpVFz3ac5S3QwYg4yHYT1pJPsZxw7f9IR8/619x341.jpg","width":619},{"height":330,"url":"//dynl.mktgcdn.com/p/ntAlKhAJONpVFz3ac5S3QwYg4yHYT1pJPsZxw7f9IR8/600x330.jpg","width":600},{"height":108,"url":"//dynl.mktgcdn.com/p/ntAlKhAJONpVFz3ac5S3QwYg4yHYT1pJPsZxw7f9IR8/196x108.jpg","width":196}]},{"alternateText":"family-with-retirement-annuity","clickthrough_url":"https://www.bankerslife.com/insights/personal-finance/about-annuities-for-retirement/","description":"Annuities for Retirement","details":"A retirement annuity offers a way to protect the money you've saved, while providing extra retirement income. Learn more on our blog!","sizes":[{"height":465,"url":"//dynl.mktgcdn.com/p/z9uV75bO8GtCBR2n1v2wm_IGiIYirHBPDKaR4u09Fao/843x465.jpg","width":843},{"height":341,"url":"//dynl.mktgcdn.com/p/z9uV75bO8GtCBR2n1v2wm_IGiIYirHBPDKaR4u09Fao/619x341.jpg","width":619},{"height":330,"url":"//dynl.mktgcdn.com/p/z9uV75bO8GtCBR2n1v2wm_IGiIYirHBPDKaR4u09Fao/600x330.jpg","width":600},{"height":108,"url":"//dynl.mktgcdn.com/p/z9uV75bO8GtCBR2n1v2wm_IGiIYirHBPDKaR4u09Fao/196x108.jpg","width":196}]},{"alternateText":"couples-researching-medicare","clickthrough_url":"https://www.bankerslife.com/insights/understanding-insurance/14-medicare-terms-know/","description":"14 Medicare Terms to Know","details":"Studies show many pre-Medicare adults have low confidence in their ability to understand insurance terms. Here's a glossary of Medicare words to know.","sizes":[{"height":465,"url":"//dynl.mktgcdn.com/p/XY8ooMpc1PLBV-3kcTB0r6LbUChZ52HuF8LZG-9Z6Cc/843x465.jpg","width":843},{"height":341,"url":"//dynl.mktgcdn.com/p/XY8ooMpc1PLBV-3kcTB0r6LbUChZ52HuF8LZG-9Z6Cc/619x341.jpg","width":619},{"height":330,"url":"//dynl.mktgcdn.com/p/XY8ooMpc1PLBV-3kcTB0r6LbUChZ52HuF8LZG-9Z6Cc/600x330.jpg","width":600},{"height":108,"url":"//dynl.mktgcdn.com/p/XY8ooMpc1PLBV-3kcTB0r6LbUChZ52HuF8LZG-9Z6Cc/196x108.jpg","width":196}]}],"Associated Locations":null,"Branch ID":null,"Branch Name":null,"Branch-Agent linked location":null,"CA License Number":null,"Core CTA text":null,"Direct Dial Phone Number":3036063041,"Exempt From ETL":null,"FAQ Answer 1":null,"FAQ Answer 2":null,"FAQ Answer 3":null,"FAQ Answer 4":null,"FAQ Answer 5":null,"FAQ Answer 6":null,"FAQ Answer 7":null,"FAQ Answer 8":null,"FAQ Question 1":null,"FAQ Question 2":null,"FAQ Question 3":null,"FAQ Question 4":null,"FAQ Question 5":null,"FAQ Question 6":null,"FAQ Question 7":null,"FAQ Question 8":null,"FL License Number":null,"Footer Disclosure":"Check the background of our firm with FINRA's BrokerCheck. Visit \u003ca href=\"https://brokercheck.finra.org/\"\u003ebrokercheck.org\u003c/a\u003e.\n\nMedicare Supplement insurance policies are underwritten by Colonial Penn Life Insurance Company. COLONIAL PENN, BANKERS LIFE AND THEIR LICENSED AGENTS/PRODUCERS ARE NOT CONNECTED WITH OR ENDORSED BY THE US GOVERNMENT OR THE FEDERAL MEDICARE PROGRAM.\n\nPolicies may have limitations and exclusions. For costs and complete details of coverage, contact the agent/producer.\n\nThese products and their features and riders may not be available in all states. Bankers Life and Casualty Company is not licensed in and does not solicit business in New York.\n\nThis is an insurance solicitation. A licensed insurance agent/producer may contact you.\n\nBankers Life is a marketing brand of various subsidiaries of CNO Financial Group, Inc., including Bankers Life Securities, Inc., Bankers Life Advisory Services, Inc., Bankers Life and Casualty Company and select policies sold in New York by Bankers Conseco Life Insurance Company (BCLIC). BCLIC is authorized to sell insurance in New York.\n\nNon-affiliated insurance products are offered through Bankers Life Securities General Agency, Inc. (dba BL General Insurance Agency, Inc., AK, AL, CA, NV, PA). Securities and variable annuity products and services are offered by \u003cstrong class=\"Footer-text--underline\"\u003eBankers Life Securities, Inc\u003c/strong\u003e. Member \u003ca href=\"http://www.finra.org/\"\u003eFINRA\u003c/a\u003e/\u003ca href=\"https://www.sipc.org/\"\u003eSIPC\u003c/a\u003e, (dba BL Securities, Inc., AL, GA, IA, IL, MI, NV, PA).  Advisory products and services are offered by Bankers Life Advisory Services, Inc. SEC Registered Investment Adviser (dba BL Advisory Services, Inc., AL, GA, IA, MT, NV, PA). \u003cstrong\u003eInvestments are: Not Guaranteed—Involve Risk—May Lose Value\u003c/strong\u003e. Home Office: 111 East Wacker Drive, Suite 1900, Chicago, IL 60601 Bankers Life Securities Customer Call Center: (844) 553-9083.\n\nMedicare Supplement insurance underwritten by Colonial Penn Life Insurance Company. All other lines of insurance are underwritten by Bankers Life and Casualty Company.    \n\nBankers Life Financial Advisors (FA) and Investment Adviser Representative (IAR) may not be authorized to conduct business or provide investment services in every state and jurisdiction. Before an FA and/or IAR is permitted to open a client account or provide investment services, we determine if the FA and/or IAR is appropriately authorized to provide such services in the state where the client is located.","GMB tracking tag":null,"Geomodifier":null,"Hero Image":null,"Licensed In":null,"Location Page Meta Description":null,"Location Page Meta Title":null,"Location Photo":null,"Locator Zip Codes":[],"Pages - Agent About Section Description":"\u003cstrong\u003eStrength in numbers\u003c/strong\u003e\nThe Bankers Life agent force ranks among the top in the nation, with more than 4,200 dedicated agents in more than 260 sales offices. In 2018, we served more than 1.5 million policyholders and managed over $17 billion in assets.\n\n\u003cstrong\u003eExtensive product portfolio\u003c/strong\u003e\nAs you enter and navigate retirement, Bankers Life will be by your side every step of the way, helping to protect your financial security. Our extensive product portfolio includes life insurance, supplemental health insurance and annuities.\n\n\u003cstrong\u003eService you can trust\u003c/strong\u003e\nOur agents live in the communities they serve and travel to clients' homes and businesses. They can show you how to help safeguard against unexpected health costs, generate guaranteed income, protect your loved ones and promote an enduring legacy.\n\n\u003cstrong\u003eCommunity involvement\u003c/strong\u003e\nBankers Life is proud to support the Alzheimer's Association® and Meals on Wheels Chicago, two outstanding community partners that share our commitment to causes affecting our customers and their families.","Pages - Agent About Section Link":"https://www.bankerslife.com","Pages - Agent About Section Link Text":"bankerslife.com","Pages - Agent About Section Title":"About Bankers Life","Pages - Agent About section photo":{"alternateText":"","clickthrough_url":"","description":"","details":"","sizes":[{"height":223,"url":"//dynl.mktgcdn.com/p/acFfnvbuheK1VrC08pYWlQ2iploCch8GXBDF9Vi7aGM/196x223.png","width":196}]},"Pages - Agent Bankers Life Designations":null,"Pages - Agent Business Philosophy":null,"Pages - Agent CTA 1 Text":"Request an Appointment","Pages - Agent CTA 2 Text":"Get a quote","Pages - Agent Community Involvement":"Play Mile High intramural sports","Pages - Agent Coursework":null,"Pages - Agent Education":"Penn State University, B.S.","Pages - Agent Event Section Title":null,"Pages - Agent FA Designations":null,"Pages - Agent FA Philosophy":"Dedicated to helping clients with their financial goals as they prepare for retirement. Seeking to be a trusted advisor in providing solutions that are in the best interest of the clients I serve.","Pages - Agent Headshot":{"alternateText":"","clickthrough_url":"","description":"","details":"","sizes":[{"height":199,"url":"//dynl.mktgcdn.com/p/VR69roNbctoIiTomFGCYuaCe5vVjfrwrzi7uJ9OR_E8/200x199.jpg","width":200},{"height":195,"url":"//dynl.mktgcdn.com/p/VR69roNbctoIiTomFGCYuaCe5vVjfrwrzi7uJ9OR_E8/196x195.jpg","width":196}]},"Pages - Agent Insurance Designations":"Certified Long Term Care","Pages - Agent Languages":null,"Pages - Agent LinkedIn":null,"Pages - Agent Military Services":null,"Pages - Agent Products 1 Header":"Featured Insurance Products","Pages - Agent Products 1 disclosures":null,"Pages - Agent Products 2 Header":"Financial Services","Pages - Agent Products 2 disclosures":null,"Pages - Agent Quote CTA text":"Request a Free Quote","Pages - Agent Quote CTA url":null,"Pages - Agent Quote Disclaimer Text":null,"Pages - Agent Quote Form Phone text":"for more information","Pages - Agent Quote Form Title":null,"Pages - Agent Residence":"My wife, Natalie, and our four-legged son, Chunk","Pages - Agent States Licensed":"PA, CO, MI, MT","Pages - Agent Title":null,"Pages - Agent Title 1":"UNIT SALES MANAGER - INSURANCE SALES REPRESENTATIVE","Pages - Agent Title 1 Company":"BANKERS LIFE AND CASUALTY COMPANY","Pages - Agent Title 2":"Financial Advisor, Bankers Life Securities, Inc.","Pages - Agent information section header":"Meet Brian Micciche","Pages - Agent other locations":null,"Pages - Agent previous work experience":null,"Pages - Agent year - FA":"2015","Pages - Agent year - Insurance Agent":"2010","Pages - Agent year joined":"2010","Pages - FA or IAR Designation":"FA/IAR","Pages - Hearsay":false,"Pages - Hearsay Workspace ID (GroupID)":null,"Pages - Notification Banner":null,"Pages - Video Section":[{"description":"Do you have six months' worth saved of living expenses?\nUse life insurance to help protect your family's future.","youtubeId":"2TyUYOTe2Mw"},{"description":"Life insurance that pays benefits while you're living?\nBeyond just covering funeral expenses, certain Bankers Life policies offer living benefits, which can be used to help replace lost income or other needs.","youtubeId":"S8vb85RFTZw"},{"description":"Universal life insurance can play a vital role in your retirement strategy. It provides long-term, permanent life insurance coverage plus more!","youtubeId":"jDdA2kC0a_w"},{"description":"Find out how life insurance can be an important aspect of retirement planning.  Learn about the different types of life insurance and why life insurance is important for everyone, no matter their age.","youtubeId":"jOk9Eoo2yWg"},{"description":"Let our knowledgeable agents help take some of the confusion out of Medicare Supplement insurance. In our video you will learn how a Bankers Life agent can help you make your important insurance decisions.","youtubeId":"VRKF32I7v8o"},{"description":"Bankers Life and Casualty Company clients Rick and Jan Tshudy of Palmyra, Pennsylvania share their story about choosing critical illness insurance.","youtubeId":"Acsjj0a-M1I"}],"Pages URL":"https://agents.bankerslife.com/co/denver/3401-quebec-st/brian-micciche","Profile Type":[],"Recognition Banner":null,"Recognition Date":null,"Recognition Text":null,"State License Numbers":null,"Territory":null,"Title":null},"description":"With a history dating back to 1879, Bankers Life provides a broad selection of life insurance and health insurance products designed especially for Americans who are near or in retirement. With more than 260 offices across the country, our more than 4,200 insurance agents/producers live and work in the communities they serve. Our agents/producers take the time to get to know you as their customers, listen to your needs and values, and are dedicated to helping you meet your goals for a secure retirement. Get to know Bankers Life - and learn why our more than 1.5 million customers trust us to help protect their financial future, ensuring a healthier and rewarding retirement. The Bankers Life brand is a part of CNO Financial Group, Inc., whose companies provide insurance solutions that help protect the health and retirement needs of working Americans and retirees.","displayAddress":"","distance":"10.09","dropoffLatitude":0,"dropoffLongitude":0,"emails":["brian.micciche@bankerslife.com"],"externalReviews":{},"facebookCta":{"indeterminate":false,"timestamp":202003311838372370,"type":"CALL_NOW","value":"(303) 327-9569","valueVersion":[]},"facebookPageUrl":"","fax":"","feedbackUrl":"","gallery":[{"alternateText":"","clickthrough_url":"","description":"","details":"","sizes":[{"height":199,"url":"//dynl.mktgcdn.com/p/VR69roNbctoIiTomFGCYuaCe5vVjfrwrzi7uJ9OR_E8/200x199.jpg","width":200},{"height":195,"url":"//dynl.mktgcdn.com/p/VR69roNbctoIiTomFGCYuaCe5vVjfrwrzi7uJ9OR_E8/196x195.jpg","width":196}]}],"hours":{"additionalText":"","days":[{"day":"MONDAY","intervals":[{"end":1700,"start":800}]},{"day":"TUESDAY","intervals":[{"end":1700,"start":800}]},{"day":"WEDNESDAY","intervals":[{"end":1700,"start":800}]},{"day":"THURSDAY","intervals":[{"end":1700,"start":800}]},{"day":"FRIDAY","intervals":[{"end":1700,"start":800}]},{"day":"SATURDAY","intervals":[]},{"day":"SUNDAY","intervals":[]}],"holidayHours":[]},"id":15545647,"instagramHandle":"","iosAppUrl":"","keywords":[],"labels":[89040,97308],"languages":[],"latitude":39.76508391841144,"linkedLocations":{},"listings":{"bing":{"placeId":"","url":"http://www.bing.com/maps?ss=ypid.YN873x3407933017335051428\u0026mkt=en-US"},"foursquare":{"placeId":"","url":"https://foursquare.com/venue/5e616ae01e2e110007d5f860"},"googleMyBusiness":{"placeId":"ChIJr47K5-97bIcRYhjq5rs0PkQ","url":"https://maps.google.com/maps?cid=4917425824772790370"}},"locale":"en","logo":"//dynl.mktgcdn.com/p/EMSDHktAVdNc_NoBq8N5JRi0VTyfFjigVGmw3sUpveo/500x500.jpg","logoAlternateText":"","longitude":-104.90415009249308,"mealsServed":[],"name":"Brian Micciche, Bankers Life Agent and Bankers Life Securities Financial Advisor","paymentMethod":[],"phone":"(303) 327-9569","phones":[{"number":"3033279569","type":"MAIN"},{"number":"3038022020","type":"ALTERNATE"}],"pickupLatitude":0,"pickupLongitude":0,"postalCode":"80207","priceRange":0,"primaryLocale":"en","products":[],"profileLocale":"en","reviews":{},"routableLatitude":39.76481382956246,"routableLongitude":-104.90351172674754,"services":[],"specialOffer":{"description":"","url":""},"specialties":[],"state":"CO","stateName":"Colorado","sublocality":"","twitterHandle":"","types":["LOCATION"],"tz":"America/Denver","uber":{"clientId":"","linkText":"","tripBrandingDescription":"","tripBrandingText":"","tripBrandingUrl":"","url":"https://m.uber.com/ul/?action=setPickup\u0026client_id=KXQcwoj2Zb8ymDzKgVgbIaDE5iAE_TAj\u0026dropoff%5Bformatted_address%5D=3401%20Quebec%20St%2C%20Ste%206500%2C%20Denver%2C%20CO\u0026dropoff%5Blatitude%5D=39.76481382956246\u0026dropoff%5Blongitude%5D=-104.90351172674754\u0026dropoff%5Bnickname%5D=Brian%20Micciche%2C%20Bankers%20Life%20Agent%20and%20Bankers%20Life%20Securities%20Financial%20Advisor\u0026pickup=my_location","wrappedUrl":"http://a.gotoloc.com/uber/F3cnS6-GX2c"},"url":"co/denver/3401-quebec-st/brian-micciche","urls":{"external":{"displayUrl":"https://agents.bankerslife.com/co/denver/3401-quebec-st/brian-micciche","preferDisplayUrl":false,"url":"https://agents.bankerslife.com/co/denver/3401-quebec-st/brian-micciche"}},"utcOffsets":[{"offset":-21600,"start":1583658000},{"offset":-25200,"start":1604217600},{"offset":-21600,"start":1615712400}],"videos":[],"walkingLatitude":0,"walkingLongitude":0,"website":{"displayUrl":"https://agents.bankerslife.com/co/denver/3401-quebec-st/brian-micciche","preferDisplayUrl":false,"url":"https://agents.bankerslife.com/co/denver/3401-quebec-st/brian-micciche"},"yearEstablished":""},{"address1":"3401 Quebec St","address2":"","addressVisible":false,"androidAppUrl":"","associations":[],"attire":"UNSPECIFIED","brands":[],"city":"Denver","cityLatitude":39.755092,"cityLongitude":-104.988123,"closed":false,"closedDate":0,"corporateCode":"Z4193","country":"US","countryName":"United States","customByName":{"2nd Address 1":null,"2nd Address 2":null,"2nd City":null,"2nd Country Code":null,"2nd State":null,"2nd Zip Code":null,"AR License Number":null,"Additional FA Only Requirements":null,"Agent":true,"Agent First Name":"Kerri Marie","Agent ID":null,"Agent Last Name":"Walsh","Alert Banner Background Color":null,"Alert Banner CTA Text":null,"Alert Banner CTA URL":null,"Alert Banner Date Posted":null,"Alert Banner Font Color":null,"Alert Banner Text":null,"Alert Banner Title":null,"Article Dates":["3/6/20","2/20/20","2/6/20","7/22/19","5/1/19","4/16/19"],"Articles":[{"alternateText":"women-with-long-term-care-insurance","clickthrough_url":"https://www.bankerslife.com/insights/understanding-insurance/help-control-where-you-receive-care-with-long-term-care-insurance/","description":"Help Control Where You Receive Care with Long-Term Care Insurance","details":"Long-term care requires significant assets, so many people turn to long-term care insurance. Find out how it can help you control where you receive care.","sizes":[{"height":465,"url":"//dynl.mktgcdn.com/p/paypLhkU8r6_4lhSWBHUYEnw-voatvGZG7ZybfIqycU/843x465.jpg","width":843},{"height":341,"url":"//dynl.mktgcdn.com/p/paypLhkU8r6_4lhSWBHUYEnw-voatvGZG7ZybfIqycU/619x341.jpg","width":619},{"height":330,"url":"//dynl.mktgcdn.com/p/paypLhkU8r6_4lhSWBHUYEnw-voatvGZG7ZybfIqycU/600x330.jpg","width":600},{"height":108,"url":"//dynl.mktgcdn.com/p/paypLhkU8r6_4lhSWBHUYEnw-voatvGZG7ZybfIqycU/196x108.jpg","width":196}]},{"alternateText":"SECURE-Act-helps-grow-IRAs","clickthrough_url":"https://www.bankerslife.com/insights/personal-finance/how-the-secure-act-affects-your-iras/","description":"How the SECURE Act Affects Your IRAs","details":"You've probably heard about the SECURE Act, but you may not be sure if and how it affects you personally. The reality is, the Setting Every Community up for Retirement Enhancement Act of 2019, (SECURE Act), affects every single American who's saving for retirement.","sizes":[{"height":465,"url":"//dynl.mktgcdn.com/p/CxJvYvZyL8FC8EKmN-IeU1h1h00EHVxjOctmUSAVz40/843x465.jpg","width":843},{"height":341,"url":"//dynl.mktgcdn.com/p/CxJvYvZyL8FC8EKmN-IeU1h1h00EHVxjOctmUSAVz40/619x341.jpg","width":619},{"height":330,"url":"//dynl.mktgcdn.com/p/CxJvYvZyL8FC8EKmN-IeU1h1h00EHVxjOctmUSAVz40/600x330.jpg","width":600},{"height":108,"url":"//dynl.mktgcdn.com/p/CxJvYvZyL8FC8EKmN-IeU1h1h00EHVxjOctmUSAVz40/196x108.jpg","width":196}]},{"alternateText":"senior-in-home-prepared-for-aging-in-place","clickthrough_url":"https://www.bankerslife.com/insights/life-events/5-ways-prepare-your-home-for-aging-in-place/","description":"5 Ways to Prepare Your Home for Aging in Place","details":"Many Baby Boomers want to age in place or stay in their own homes as they get older. Here are some ways to help prepare your home for aging in place.","sizes":[{"height":465,"url":"//dynl.mktgcdn.com/p/SpCW1KIFebVfm-ZTlG6KDcgxmmYKtvUpfHEzXx6G10I/843x465.jpg","width":843},{"height":341,"url":"//dynl.mktgcdn.com/p/SpCW1KIFebVfm-ZTlG6KDcgxmmYKtvUpfHEzXx6G10I/619x341.jpg","width":619},{"height":330,"url":"//dynl.mktgcdn.com/p/SpCW1KIFebVfm-ZTlG6KDcgxmmYKtvUpfHEzXx6G10I/600x330.jpg","width":600},{"height":108,"url":"//dynl.mktgcdn.com/p/SpCW1KIFebVfm-ZTlG6KDcgxmmYKtvUpfHEzXx6G10I/196x108.jpg","width":196}]},{"alternateText":"family-with-life-insurance","clickthrough_url":"https://www.bankerslife.com/insights/understanding-insurance/what-is-life-insurance/","description":"What is Life Insurance?","details":"Many Americans lack understanding about life insurance. Check out our guide to learn all about the different types and find out if it's right for you.","sizes":[{"height":465,"url":"//dynl.mktgcdn.com/p/ntAlKhAJONpVFz3ac5S3QwYg4yHYT1pJPsZxw7f9IR8/843x465.jpg","width":843},{"height":341,"url":"//dynl.mktgcdn.com/p/ntAlKhAJONpVFz3ac5S3QwYg4yHYT1pJPsZxw7f9IR8/619x341.jpg","width":619},{"height":330,"url":"//dynl.mktgcdn.com/p/ntAlKhAJONpVFz3ac5S3QwYg4yHYT1pJPsZxw7f9IR8/600x330.jpg","width":600},{"height":108,"url":"//dynl.mktgcdn.com/p/ntAlKhAJONpVFz3ac5S3QwYg4yHYT1pJPsZxw7f9IR8/196x108.jpg","width":196}]},{"alternateText":"family-with-retirement-annuity","clickthrough_url":"https://www.bankerslife.com/insights/personal-finance/about-annuities-for-retirement/","description":"Annuities for Retirement","details":"A retirement annuity offers a way to protect the money you've saved, while providing extra retirement income. Learn more on our blog!","sizes":[{"height":465,"url":"//dynl.mktgcdn.com/p/z9uV75bO8GtCBR2n1v2wm_IGiIYirHBPDKaR4u09Fao/843x465.jpg","width":843},{"height":341,"url":"//dynl.mktgcdn.com/p/z9uV75bO8GtCBR2n1v2wm_IGiIYirHBPDKaR4u09Fao/619x341.jpg","width":619},{"height":330,"url":"//dynl.mktgcdn.com/p/z9uV75bO8GtCBR2n1v2wm_IGiIYirHBPDKaR4u09Fao/600x330.jpg","width":600},{"height":108,"url":"//dynl.mktgcdn.com/p/z9uV75bO8GtCBR2n1v2wm_IGiIYirHBPDKaR4u09Fao/196x108.jpg","width":196}]},{"alternateText":"couples-researching-medicare","clickthrough_url":"https://www.bankerslife.com/insights/understanding-insurance/14-medicare-terms-know/","description":"14 Medicare Terms to Know","details":"Studies show many pre-Medicare adults have low confidence in their ability to understand insurance terms. Here's a glossary of Medicare words to know.","sizes":[{"height":465,"url":"//dynl.mktgcdn.com/p/XY8ooMpc1PLBV-3kcTB0r6LbUChZ52HuF8LZG-9Z6Cc/843x465.jpg","width":843},{"height":341,"url":"//dynl.mktgcdn.com/p/XY8ooMpc1PLBV-3kcTB0r6LbUChZ52HuF8LZG-9Z6Cc/619x341.jpg","width":619},{"height":330,"url":"//dynl.mktgcdn.com/p/XY8ooMpc1PLBV-3kcTB0r6LbUChZ52HuF8LZG-9Z6Cc/600x330.jpg","width":600},{"height":108,"url":"//dynl.mktgcdn.com/p/XY8ooMpc1PLBV-3kcTB0r6LbUChZ52HuF8LZG-9Z6Cc/196x108.jpg","width":196}]}],"Associated Locations":null,"Branch ID":null,"Branch Name":null,"Branch-Agent linked location":null,"CA License Number":null,"Core CTA text":null,"Direct Dial Phone Number":null,"Exempt From ETL":null,"FAQ Answer 1":null,"FAQ Answer 2":null,"FAQ Answer 3":null,"FAQ Answer 4":null,"FAQ Answer 5":null,"FAQ Answer 6":null,"FAQ Answer 7":null,"FAQ Answer 8":null,"FAQ Question 1":null,"FAQ Question 2":null,"FAQ Question 3":null,"FAQ Question 4":null,"FAQ Question 5":null,"FAQ Question 6":null,"FAQ Question 7":null,"FAQ Question 8":null,"FL License Number":null,"Footer Disclosure":"Check the background of our firm with FINRA's BrokerCheck. Visit \u003ca href=\"https://brokercheck.finra.org/\"\u003ebrokercheck.org\u003c/a\u003e.\n\nMedicare Supplement insurance policies are underwritten by Colonial Penn Life Insurance Company. COLONIAL PENN, BANKERS LIFE AND THEIR LICENSED AGENTS/PRODUCERS ARE NOT CONNECTED WITH OR ENDORSED BY THE US GOVERNMENT OR THE FEDERAL MEDICARE PROGRAM.\n\nPolicies may have limitations and exclusions. For costs and complete details of coverage, contact the agent/producer.\n\nThese products and their features and riders may not be available in all states. Bankers Life and Casualty Company is not licensed in and does not solicit business in New York.\n\nThis is an insurance solicitation. A licensed insurance agent/producer may contact you.\n\nBankers Life is a marketing brand of various subsidiaries of CNO Financial Group, Inc., including Bankers Life Securities, Inc., Bankers Life Advisory Services, Inc., Bankers Life and Casualty Company and select policies sold in New York by Bankers Conseco Life Insurance Company (BCLIC). BCLIC is authorized to sell insurance in New York.\n\nNon-affiliated insurance products are offered through Bankers Life Securities General Agency, Inc. (dba BL General Insurance Agency, Inc., AK, AL, CA, NV, PA). Securities and variable annuity products and services are offered by \u003cstrong class=\"Footer-text--underline\"\u003eBankers Life Securities, Inc\u003c/strong\u003e. Member \u003ca href=\"http://www.finra.org/\"\u003eFINRA\u003c/a\u003e/\u003ca href=\"https://www.sipc.org/\"\u003eSIPC\u003c/a\u003e, (dba BL Securities, Inc., AL, GA, IA, IL, MI, NV, PA).  Advisory products and services are offered by Bankers Life Advisory Services, Inc. SEC Registered Investment Adviser (dba BL Advisory Services, Inc., AL, GA, IA, MT, NV, PA). \u003cstrong\u003eInvestments are: Not Guaranteed—Involve Risk—May Lose Value\u003c/strong\u003e. Home Office: 111 East Wacker Drive, Suite 1900, Chicago, IL 60601 Bankers Life Securities Customer Call Center: (844) 553-9083.\n\nMedicare Supplement insurance underwritten by Colonial Penn Life Insurance Company. All other lines of insurance are underwritten by Bankers Life and Casualty Company.    \n\nBankers Life Financial Advisors (FA) and Investment Adviser Representative (IAR) may not be authorized to conduct business or provide investment services in every state and jurisdiction. Before an FA and/or IAR is permitted to open a client account or provide investment services, we determine if the FA and/or IAR is appropriately authorized to provide such services in the state where the client is located.","GMB tracking tag":null,"Geomodifier":null,"Hero Image":null,"Licensed In":null,"Location Page Meta Description":null,"Location Page Meta Title":null,"Location Photo":null,"Locator Zip Codes":[],"Pages - Agent About Section Description":"\u003cstrong\u003eStrength in numbers\u003c/strong\u003e\nThe Bankers Life agent force ranks among the top in the nation, with more than 4,200 dedicated agents in more than 260 sales offices. In 2018, we served more than 1.5 million policyholders and managed over $17 billion in assets.\n\n\u003cstrong\u003eExtensive product portfolio\u003c/strong\u003e\nAs you enter and navigate retirement, Bankers Life will be by your side every step of the way, helping to protect your financial security. Our extensive product portfolio includes life insurance, supplemental health insurance and annuities.\n\n\u003cstrong\u003eService you can trust\u003c/strong\u003e\nOur agents live in the communities they serve and travel to clients' homes and businesses. They can show you how to help safeguard against unexpected health costs, generate guaranteed income, protect your loved ones and promote an enduring legacy.\n\n\u003cstrong\u003eCommunity involvement\u003c/strong\u003e\nBankers Life is proud to support the Alzheimer's Association® and Meals on Wheels Chicago, two outstanding community partners that share our commitment to causes affecting our customers and their families.","Pages - Agent About Section Link":"https://www.bankerslife.com","Pages - Agent About Section Link Text":"bankerslife.com","Pages - Agent About Section Title":"About Bankers Life","Pages - Agent About section photo":{"alternateText":"","clickthrough_url":"","description":"","details":"","sizes":[{"height":223,"url":"//dynl.mktgcdn.com/p/acFfnvbuheK1VrC08pYWlQ2iploCch8GXBDF9Vi7aGM/196x223.png","width":196}]},"Pages - Agent Bankers Life Designations":null,"Pages - Agent Business Philosophy":"My goal is to offer solutions that meet your needs today and for the life of your retirement. I believe in building a personal relationship with you as my client, so I can better understand your retirement goals and help you get there with confidence and peace of mind.","Pages - Agent CTA 1 Text":"Request an Appointment","Pages - Agent CTA 2 Text":"Get a quote","Pages - Agent Community Involvement":null,"Pages - Agent Coursework":null,"Pages - Agent Education":null,"Pages - Agent Event Section Title":null,"Pages - Agent FA Designations":null,"Pages - Agent FA Philosophy":null,"Pages - Agent Headshot":{"alternateText":"","clickthrough_url":"","description":"","details":"","sizes":[{"height":500,"url":"//dynl.mktgcdn.com/p/ztgEbCP-6PUrEvJmV80G1gsFBQzfjxudkCtHjCKWq_U/500x500.jpg","width":500},{"height":450,"url":"//dynl.mktgcdn.com/p/ztgEbCP-6PUrEvJmV80G1gsFBQzfjxudkCtHjCKWq_U/450x450.jpg","width":450},{"height":196,"url":"//dynl.mktgcdn.com/p/ztgEbCP-6PUrEvJmV80G1gsFBQzfjxudkCtHjCKWq_U/196x196.jpg","width":196}]},"Pages - Agent Insurance Designations":null,"Pages - Agent Languages":null,"Pages - Agent LinkedIn":null,"Pages - Agent Military Services":null,"Pages - Agent Products 1 Header":"Featured Insurance Products","Pages - Agent Products 1 disclosures":null,"Pages - Agent Products 2 Header":"Financial Services","Pages - Agent Products 2 disclosures":null,"Pages - Agent Quote CTA text":"Request a Free Quote","Pages - Agent Quote CTA url":null,"Pages - Agent Quote Disclaimer Text":null,"Pages - Agent Quote Form Phone text":"for more information","Pages - Agent Quote Form Title":null,"Pages - Agent Residence":null,"Pages - Agent States Licensed":"CO, IL","Pages - Agent Title":null,"Pages - Agent Title 1":"INSURANCE AGENT","Pages - Agent Title 1 Company":"BANKERS LIFE AND CASUALTY COMPANY","Pages - Agent Title 2":null,"Pages - Agent information section header":"Meet Kerri Marie Walsh","Pages - Agent other locations":null,"Pages - Agent previous work experience":null,"Pages - Agent year - FA":null,"Pages - Agent year - Insurance Agent":null,"Pages - Agent year joined":null,"Pages - FA or IAR Designation":null,"Pages - Hearsay":false,"Pages - Hearsay Workspace ID (GroupID)":null,"Pages - Notification Banner":null,"Pages - Video Section":[{"description":"Do you have six months' worth saved of living expenses?\nUse life insurance to help protect your family's future.","youtubeId":"2TyUYOTe2Mw"},{"description":"Life insurance that pays benefits while you're living?\nBeyond just covering funeral expenses, certain Bankers Life policies offer living benefits, which can be used to help replace lost income or other needs.","youtubeId":"S8vb85RFTZw"},{"description":"Universal life insurance can play a vital role in your retirement strategy. It provides long-term, permanent life insurance coverage plus more!","youtubeId":"jDdA2kC0a_w"},{"description":"Find out how life insurance can be an important aspect of retirement planning.  Learn about the different types of life insurance and why life insurance is important for everyone, no matter their age.","youtubeId":"jOk9Eoo2yWg"},{"description":"Let our knowledgeable agents help take some of the confusion out of Medicare Supplement insurance. In our video you will learn how a Bankers Life agent can help you make your important insurance decisions.","youtubeId":"VRKF32I7v8o"},{"description":"Bankers Life and Casualty Company clients Rick and Jan Tshudy of Palmyra, Pennsylvania share their story about choosing critical illness insurance.","youtubeId":"Acsjj0a-M1I"}],"Pages URL":"https://agents.bankerslife.com/co/denver/3401-quebec-st/kerri-marie-walsh","Profile Type":[],"Recognition Banner":null,"Recognition Date":null,"Recognition Text":null,"State License Numbers":null,"Territory":null,"Title":null},"description":"With a history dating back to 1879, Bankers Life provides a broad selection of life insurance and health insurance products designed especially for Americans who are near or in retirement. With more than 260 offices across the country, our more than 4,200 insurance agents/producers live and work in the communities they serve. Our agents/producers take the time to get to know you as their customers, listen to your needs and values, and are dedicated to helping you meet your goals for a secure retirement. Get to know Bankers Life - and learn why our more than 1.5 million customers trust us to help protect their financial future, ensuring a healthier and rewarding retirement. The Bankers Life brand is a part of CNO Financial Group, Inc., whose companies provide insurance solutions that help protect the health and retirement needs of working Americans and retirees.","displayAddress":"","distance":"10.09","dropoffLatitude":0,"dropoffLongitude":0,"emails":["kerri.walsh@bankerslife.com"],"externalReviews":{},"facebookCta":{"indeterminate":false,"timestamp":202004091627550760,"type":"CALL_NOW","value":"(303) 802-2020","valueVersion":[]},"facebookPageUrl":"","fax":"","feedbackUrl":"","gallery":[{"alternateText":"","clickthrough_url":"","description":"","details":"","sizes":[{"height":500,"url":"//dynl.mktgcdn.com/p/ztgEbCP-6PUrEvJmV80G1gsFBQzfjxudkCtHjCKWq_U/500x500.jpg","width":500},{"height":450,"url":"//dynl.mktgcdn.com/p/ztgEbCP-6PUrEvJmV80G1gsFBQzfjxudkCtHjCKWq_U/450x450.jpg","width":450},{"height":196,"url":"//dynl.mktgcdn.com/p/ztgEbCP-6PUrEvJmV80G1gsFBQzfjxudkCtHjCKWq_U/196x196.jpg","width":196}]}],"hours":{"additionalText":"","days":[{"day":"MONDAY","intervals":[{"end":1700,"start":800}]},{"day":"TUESDAY","intervals":[{"end":1700,"start":800}]},{"day":"WEDNESDAY","intervals":[{"end":1700,"start":800}]},{"day":"THURSDAY","intervals":[{"end":1700,"start":800}]},{"day":"FRIDAY","intervals":[{"end":1700,"start":800}]},{"day":"SATURDAY","intervals":[]},{"day":"SUNDAY","intervals":[]}],"holidayHours":[]},"id":15780535,"instagramHandle":"","iosAppUrl":"","keywords":[],"labels":[92099,96176,97308],"languages":[],"latitude":39.7650871428907,"linkedLocations":{},"listings":{"bing":{"placeId":"","url":"http://www.bing.com/maps?ss=ypid.YN873x8810959965252697418\u0026mkt=en-US"},"foursquare":{"placeId":"","url":"https://foursquare.com/venue/5e8f8232cb03f80008a8075e"},"googleMyBusiness":{"placeId":"ChIJdQv-A5N7bIcR0pdGM2seivU","url":"https://maps.google.com/maps?cid=17692987531849013202"}},"locale":"en","logo":"","logoAlternateText":"","longitude":-104.90423362319974,"mealsServed":[],"name":"Kerri Marie Walsh, Bankers Life Agent","paymentMethod":[],"phone":"(303) 802-2020","phones":[{"number":"3038022020","type":"MAIN"}],"pickupLatitude":0,"pickupLongitude":0,"postalCode":"80207","priceRange":0,"primaryLocale":"en","products":[],"profileLocale":"en","reviews":{},"routableLatitude":39.7655159840573,"routableLongitude":-104.90349601572065,"services":[],"specialOffer":{"description":"","url":""},"specialties":[],"state":"CO","stateName":"Colorado","sublocality":"","twitterHandle":"","types":["LOCATION"],"tz":"America/Denver","uber":{"clientId":"","linkText":"","tripBrandingDescription":"","tripBrandingText":"","tripBrandingUrl":"","url":"https://m.uber.com/ul/?action=setPickup\u0026client_id=KXQcwoj2Zb8ymDzKgVgbIaDE5iAE_TAj\u0026dropoff%5Bformatted_address%5D=3401%20Quebec%20St%2C%20Denver%2C%20CO\u0026dropoff%5Blatitude%5D=39.7655159840573\u0026dropoff%5Blongitude%5D=-104.90349601572065\u0026dropoff%5Bnickname%5D=Kerri%20Marie%20Walsh%2C%20Bankers%20Life%20Agent\u0026pickup=my_location","wrappedUrl":"http://a.gotoloc.com/uber/F3clR6qFWGU"},"url":"co/denver/3401-quebec-st/kerri-marie-walsh","urls":{"external":{"displayUrl":"https://agents.bankerslife.com/co/denver/3401-quebec-st/kerri-marie-walsh","preferDisplayUrl":false,"url":"https://agents.bankerslife.com/co/denver/3401-quebec-st/kerri-marie-walsh"}},"utcOffsets":[{"offset":-21600,"start":1583658000},{"offset":-25200,"start":1604217600},{"offset":-21600,"start":1615712400}],"videos":[],"walkingLatitude":0,"walkingLongitude":0,"website":{"displayUrl":"https://agents.bankerslife.com/co/denver/3401-quebec-st/kerri-marie-walsh","preferDisplayUrl":false,"url":"https://agents.bankerslife.com/co/denver/3401-quebec-st/kerri-marie-walsh"},"yearEstablished":""},{"address1":"3401 Quebec St","address2":"Ste 6500","addressVisible":false,"androidAppUrl":"","associations":[],"attire":"UNSPECIFIED","brands":[],"city":"Denver","cityLatitude":39.755092,"cityLongitude":-104.988123,"closed":false,"closedDate":0,"corporateCode":"Z7813","country":"US","countryName":"United States","customByName":{"2nd Address 1":null,"2nd Address 2":null,"2nd City":null,"2nd Country Code":null,"2nd State":null,"2nd Zip Code":null,"AR License Number":null,"Additional FA Only Requirements":null,"Agent":true,"Agent First Name":"Melissa","Agent ID":null,"Agent Last Name":"Rodriguez","Alert Banner Background Color":null,"Alert Banner CTA Text":null,"Alert Banner CTA URL":null,"Alert Banner Date Posted":null,"Alert Banner Font Color":null,"Alert Banner Text":null,"Alert Banner Title":null,"Article Dates":["3/6/20","2/20/20","2/6/20","7/22/19","5/1/19","4/16/19"],"Articles":[{"alternateText":"women-with-long-term-care-insurance","clickthrough_url":"https://www.bankerslife.com/insights/understanding-insurance/help-control-where-you-receive-care-with-long-term-care-insurance/","description":"Help Control Where You Receive Care with Long-Term Care Insurance","details":"Long-term care requires significant assets, so many people turn to long-term care insurance. Find out how it can help you control where you receive care.","sizes":[{"height":465,"url":"//dynl.mktgcdn.com/p/paypLhkU8r6_4lhSWBHUYEnw-voatvGZG7ZybfIqycU/843x465.jpg","width":843},{"height":341,"url":"//dynl.mktgcdn.com/p/paypLhkU8r6_4lhSWBHUYEnw-voatvGZG7ZybfIqycU/619x341.jpg","width":619},{"height":330,"url":"//dynl.mktgcdn.com/p/paypLhkU8r6_4lhSWBHUYEnw-voatvGZG7ZybfIqycU/600x330.jpg","width":600},{"height":108,"url":"//dynl.mktgcdn.com/p/paypLhkU8r6_4lhSWBHUYEnw-voatvGZG7ZybfIqycU/196x108.jpg","width":196}]},{"alternateText":"SECURE-Act-helps-grow-IRAs","clickthrough_url":"https://www.bankerslife.com/insights/personal-finance/how-the-secure-act-affects-your-iras/","description":"How the SECURE Act Affects Your IRAs","details":"You've probably heard about the SECURE Act, but you may not be sure if and how it affects you personally. The reality is, the Setting Every Community up for Retirement Enhancement Act of 2019, (SECURE Act), affects every single American who's saving for retirement.","sizes":[{"height":465,"url":"//dynl.mktgcdn.com/p/CxJvYvZyL8FC8EKmN-IeU1h1h00EHVxjOctmUSAVz40/843x465.jpg","width":843},{"height":341,"url":"//dynl.mktgcdn.com/p/CxJvYvZyL8FC8EKmN-IeU1h1h00EHVxjOctmUSAVz40/619x341.jpg","width":619},{"height":330,"url":"//dynl.mktgcdn.com/p/CxJvYvZyL8FC8EKmN-IeU1h1h00EHVxjOctmUSAVz40/600x330.jpg","width":600},{"height":108,"url":"//dynl.mktgcdn.com/p/CxJvYvZyL8FC8EKmN-IeU1h1h00EHVxjOctmUSAVz40/196x108.jpg","width":196}]},{"alternateText":"senior-in-home-prepared-for-aging-in-place","clickthrough_url":"https://www.bankerslife.com/insights/life-events/5-ways-prepare-your-home-for-aging-in-place/","description":"5 Ways to Prepare Your Home for Aging in Place","details":"Many Baby Boomers want to age in place or stay in their own homes as they get older. Here are some ways to help prepare your home for aging in place.","sizes":[{"height":465,"url":"//dynl.mktgcdn.com/p/SpCW1KIFebVfm-ZTlG6KDcgxmmYKtvUpfHEzXx6G10I/843x465.jpg","width":843},{"height":341,"url":"//dynl.mktgcdn.com/p/SpCW1KIFebVfm-ZTlG6KDcgxmmYKtvUpfHEzXx6G10I/619x341.jpg","width":619},{"height":330,"url":"//dynl.mktgcdn.com/p/SpCW1KIFebVfm-ZTlG6KDcgxmmYKtvUpfHEzXx6G10I/600x330.jpg","width":600},{"height":108,"url":"//dynl.mktgcdn.com/p/SpCW1KIFebVfm-ZTlG6KDcgxmmYKtvUpfHEzXx6G10I/196x108.jpg","width":196}]},{"alternateText":"family-with-life-insurance","clickthrough_url":"https://www.bankerslife.com/insights/understanding-insurance/what-is-life-insurance/","description":"What is Life Insurance?","details":"Many Americans lack understanding about life insurance. Check out our guide to learn all about the different types and find out if it's right for you.","sizes":[{"height":465,"url":"//dynl.mktgcdn.com/p/ntAlKhAJONpVFz3ac5S3QwYg4yHYT1pJPsZxw7f9IR8/843x465.jpg","width":843},{"height":341,"url":"//dynl.mktgcdn.com/p/ntAlKhAJONpVFz3ac5S3QwYg4yHYT1pJPsZxw7f9IR8/619x341.jpg","width":619},{"height":330,"url":"//dynl.mktgcdn.com/p/ntAlKhAJONpVFz3ac5S3QwYg4yHYT1pJPsZxw7f9IR8/600x330.jpg","width":600},{"height":108,"url":"//dynl.mktgcdn.com/p/ntAlKhAJONpVFz3ac5S3QwYg4yHYT1pJPsZxw7f9IR8/196x108.jpg","width":196}]},{"alternateText":"family-with-retirement-annuity","clickthrough_url":"https://www.bankerslife.com/insights/personal-finance/about-annuities-for-retirement/","description":"Annuities for Retirement","details":"A retirement annuity offers a way to protect the money you've saved, while providing extra retirement income. Learn more on our blog!","sizes":[{"height":465,"url":"//dynl.mktgcdn.com/p/z9uV75bO8GtCBR2n1v2wm_IGiIYirHBPDKaR4u09Fao/843x465.jpg","width":843},{"height":341,"url":"//dynl.mktgcdn.com/p/z9uV75bO8GtCBR2n1v2wm_IGiIYirHBPDKaR4u09Fao/619x341.jpg","width":619},{"height":330,"url":"//dynl.mktgcdn.com/p/z9uV75bO8GtCBR2n1v2wm_IGiIYirHBPDKaR4u09Fao/600x330.jpg","width":600},{"height":108,"url":"//dynl.mktgcdn.com/p/z9uV75bO8GtCBR2n1v2wm_IGiIYirHBPDKaR4u09Fao/196x108.jpg","width":196}]},{"alternateText":"couples-researching-medicare","clickthrough_url":"https://www.bankerslife.com/insights/understanding-insurance/14-medicare-terms-know/","description":"14 Medicare Terms to Know","details":"Studies show many pre-Medicare adults have low confidence in their ability to understand insurance terms. Here's a glossary of Medicare words to know.","sizes":[{"height":465,"url":"//dynl.mktgcdn.com/p/XY8ooMpc1PLBV-3kcTB0r6LbUChZ52HuF8LZG-9Z6Cc/843x465.jpg","width":843},{"height":341,"url":"//dynl.mktgcdn.com/p/XY8ooMpc1PLBV-3kcTB0r6LbUChZ52HuF8LZG-9Z6Cc/619x341.jpg","width":619},{"height":330,"url":"//dynl.mktgcdn.com/p/XY8ooMpc1PLBV-3kcTB0r6LbUChZ52HuF8LZG-9Z6Cc/600x330.jpg","width":600},{"height":108,"url":"//dynl.mktgcdn.com/p/XY8ooMpc1PLBV-3kcTB0r6LbUChZ52HuF8LZG-9Z6Cc/196x108.jpg","width":196}]}],"Associated Locations":null,"Branch ID":null,"Branch Name":null,"Branch-Agent linked location":null,"CA License Number":null,"Core CTA text":null,"Direct Dial Phone Number":3036063026,"Exempt From ETL":null,"FAQ Answer 1":null,"FAQ Answer 2":null,"FAQ Answer 3":null,"FAQ Answer 4":null,"FAQ Answer 5":null,"FAQ Answer 6":null,"FAQ Answer 7":null,"FAQ Answer 8":null,"FAQ Question 1":null,"FAQ Question 2":null,"FAQ Question 3":null,"FAQ Question 4":null,"FAQ Question 5":null,"FAQ Question 6":null,"FAQ Question 7":null,"FAQ Question 8":null,"FL License Number":null,"Footer Disclosure":"Check the background of our firm with FINRA's BrokerCheck. Visit \u003ca href=\"https://brokercheck.finra.org/\"\u003ebrokercheck.org\u003c/a\u003e.\n\nMedicare Supplement insurance policies are underwritten by Colonial Penn Life Insurance Company. COLONIAL PENN, BANKERS LIFE AND THEIR LICENSED AGENTS/PRODUCERS ARE NOT CONNECTED WITH OR ENDORSED BY THE US GOVERNMENT OR THE FEDERAL MEDICARE PROGRAM.\n\nPolicies may have limitations and exclusions. For costs and complete details of coverage, contact the agent/producer.\n\nThese products and their features and riders may not be available in all states. Bankers Life and Casualty Company is not licensed in and does not solicit business in New York.\n\nThis is an insurance solicitation. A licensed insurance agent/producer may contact you.\n\nBankers Life is a marketing brand of various subsidiaries of CNO Financial Group, Inc., including Bankers Life Securities, Inc., Bankers Life Advisory Services, Inc., Bankers Life and Casualty Company and select policies sold in New York by Bankers Conseco Life Insurance Company (BCLIC). BCLIC is authorized to sell insurance in New York.\n\nNon-affiliated insurance products are offered through Bankers Life Securities General Agency, Inc. (dba BL General Insurance Agency, Inc., AK, AL, CA, NV, PA). Securities and variable annuity products and services are offered by \u003cstrong class=\"Footer-text--underline\"\u003eBankers Life Securities, Inc\u003c/strong\u003e. Member \u003ca href=\"http://www.finra.org/\"\u003eFINRA\u003c/a\u003e/\u003ca href=\"https://www.sipc.org/\"\u003eSIPC\u003c/a\u003e, (dba BL Securities, Inc., AL, GA, IA, IL, MI, NV, PA).  Advisory products and services are offered by Bankers Life Advisory Services, Inc. SEC Registered Investment Adviser (dba BL Advisory Services, Inc., AL, GA, IA, MT, NV, PA). \u003cstrong\u003eInvestments are: Not Guaranteed—Involve Risk—May Lose Value\u003c/strong\u003e. Home Office: 111 East Wacker Drive, Suite 1900, Chicago, IL 60601 Bankers Life Securities Customer Call Center: (844) 553-9083.\n\nMedicare Supplement insurance underwritten by Colonial Penn Life Insurance Company. All other lines of insurance are underwritten by Bankers Life and Casualty Company.    \n\nBankers Life Financial Advisors (FA) and Investment Adviser Representative (IAR) may not be authorized to conduct business or provide investment services in every state and jurisdiction. Before an FA and/or IAR is permitted to open a client account or provide investment services, we determine if the FA and/or IAR is appropriately authorized to provide such services in the state where the client is located.","GMB tracking tag":null,"Geomodifier":null,"Hero Image":null,"Licensed In":null,"Location Page Meta Description":null,"Location Page Meta Title":null,"Location Photo":null,"Locator Zip Codes":[],"Pages - Agent About Section Description":"\u003cstrong\u003eStrength in numbers\u003c/strong\u003e\nThe Bankers Life agent force ranks among the top in the nation, with more than 4,200 dedicated agents in more than 260 sales offices. In 2018, we served more than 1.5 million policyholders and managed over $17 billion in assets.\n\n\u003cstrong\u003eExtensive product portfolio\u003c/strong\u003e\nAs you enter and navigate retirement, Bankers Life will be by your side every step of the way, helping to protect your financial security. Our extensive product portfolio includes life insurance, supplemental health insurance and annuities.\n\n\u003cstrong\u003eService you can trust\u003c/strong\u003e\nOur agents live in the communities they serve and travel to clients' homes and businesses. They can show you how to help safeguard against unexpected health costs, generate guaranteed income, protect your loved ones and promote an enduring legacy.\n\n\u003cstrong\u003eCommunity involvement\u003c/strong\u003e\nBankers Life is proud to support the Alzheimer's Association® and Meals on Wheels Chicago, two outstanding community partners that share our commitment to causes affecting our customers and their families.","Pages - Agent About Section Link":"https://www.bankerslife.com","Pages - Agent About Section Link Text":"bankerslife.com","Pages - Agent About Section Title":"About Bankers Life","Pages - Agent About section photo":{"alternateText":"","clickthrough_url":"","description":"","details":"","sizes":[{"height":223,"url":"//dynl.mktgcdn.com/p/acFfnvbuheK1VrC08pYWlQ2iploCch8GXBDF9Vi7aGM/196x223.png","width":196}]},"Pages - Agent Bankers Life Designations":null,"Pages - Agent Business Philosophy":"I believe building a strong retirement plan provides peace of mind. I'm dedicated to educating you on the innovative insurance planning solutions we offer, providing personal service and helping to make certain you can enjoy the life of your retirement.","Pages - Agent CTA 1 Text":"Request an Appointment","Pages - Agent CTA 2 Text":"Get a quote","Pages - Agent Community Involvement":null,"Pages - Agent Coursework":null,"Pages - Agent Education":null,"Pages - Agent Event Section Title":null,"Pages - Agent FA Designations":null,"Pages - Agent FA Philosophy":null,"Pages - Agent Headshot":{"alternateText":"","clickthrough_url":"","description":"","details":"","sizes":[{"height":500,"url":"//dynl.mktgcdn.com/p/ztgEbCP-6PUrEvJmV80G1gsFBQzfjxudkCtHjCKWq_U/500x500.jpg","width":500},{"height":450,"url":"//dynl.mktgcdn.com/p/ztgEbCP-6PUrEvJmV80G1gsFBQzfjxudkCtHjCKWq_U/450x450.jpg","width":450},{"height":196,"url":"//dynl.mktgcdn.com/p/ztgEbCP-6PUrEvJmV80G1gsFBQzfjxudkCtHjCKWq_U/196x196.jpg","width":196}]},"Pages - Agent Insurance Designations":null,"Pages - Agent Languages":null,"Pages - Agent LinkedIn":null,"Pages - Agent Military Services":null,"Pages - Agent Products 1 Header":"Featured Insurance Products","Pages - Agent Products 1 disclosures":null,"Pages - Agent Products 2 Header":"Financial Services","Pages - Agent Products 2 disclosures":null,"Pages - Agent Quote CTA text":"Request a Free Quote","Pages - Agent Quote CTA url":null,"Pages - Agent Quote Disclaimer Text":null,"Pages - Agent Quote Form Phone text":"for more information","Pages - Agent Quote Form Title":null,"Pages - Agent Residence":null,"Pages - Agent States Licensed":"CO","Pages - Agent Title":null,"Pages - Agent Title 1":null,"Pages - Agent Title 1 Company":"BANKERS LIFE AND CASUALTY COMPANY","Pages - Agent Title 2":null,"Pages - Agent information section header":"Meet Melissa Rodriguez","Pages - Agent other locations":null,"Pages - Agent previous work experience":null,"Pages - Agent year - FA":null,"Pages - Agent year - Insurance Agent":null,"Pages - Agent year joined":null,"Pages - FA or IAR Designation":null,"Pages - Hearsay":false,"Pages - Hearsay Workspace ID (GroupID)":null,"Pages - Notification Banner":null,"Pages - Video Section":[{"description":"Do you have six months' worth saved of living expenses?\nUse life insurance to help protect your family's future.","youtubeId":"2TyUYOTe2Mw"},{"description":"Life insurance that pays benefits while you're living?\nBeyond just covering funeral expenses, certain Bankers Life policies offer living benefits, which can be used to help replace lost income or other needs.","youtubeId":"S8vb85RFTZw"},{"description":"Universal life insurance can play a vital role in your retirement strategy. It provides long-term, permanent life insurance coverage plus more!","youtubeId":"jDdA2kC0a_w"},{"description":"Find out how life insurance can be an important aspect of retirement planning.  Learn about the different types of life insurance and why life insurance is important for everyone, no matter their age.","youtubeId":"jOk9Eoo2yWg"},{"description":"Let our knowledgeable agents help take some of the confusion out of Medicare Supplement insurance. In our video you will learn how a Bankers Life agent can help you make your important insurance decisions.","youtubeId":"VRKF32I7v8o"},{"description":"Bankers Life and Casualty Company clients Rick and Jan Tshudy of Palmyra, Pennsylvania share their story about choosing critical illness insurance.","youtubeId":"Acsjj0a-M1I"}],"Pages URL":"https://agents.bankerslife.com/co/denver/3401-quebec-st/melissa-rodriguez","Profile Type":[],"Recognition Banner":null,"Recognition Date":null,"Recognition Text":null,"State License Numbers":null,"Territory":null,"Title":null},"description":"With a history dating back to 1879, Bankers Life provides a broad selection of life insurance and health insurance products designed especially for Americans who are near or in retirement. With more than 260 offices across the country, our more than 4,200 insurance agents/producers live and work in the communities they serve. Our agents/producers take the time to get to know you as their customers, listen to your needs and values, and are dedicated to helping you meet your goals for a secure retirement. Get to know Bankers Life - and learn why our more than 1.5 million customers trust us to help protect their financial future, ensuring a healthier and rewarding retirement. The Bankers Life brand is a part of CNO Financial Group, Inc., whose companies provide insurance solutions that help protect the health and retirement needs of working Americans and retirees.","displayAddress":"","distance":"10.09","dropoffLatitude":0,"dropoffLongitude":0,"emails":["melissa.rodriguez@bankerslife.com"],"externalReviews":{},"facebookCta":{"indeterminate":false,"timestamp":202003311838398210,"type":"CALL_NOW","value":"(303) 557-2251","valueVersion":[]},"facebookPageUrl":"","fax":"","feedbackUrl":"","gallery":[{"alternateText":"","clickthrough_url":"","description":"","details":"","sizes":[{"height":500,"url":"//dynl.mktgcdn.com/p/ztgEbCP-6PUrEvJmV80G1gsFBQzfjxudkCtHjCKWq_U/500x500.jpg","width":500},{"height":450,"url":"//dynl.mktgcdn.com/p/ztgEbCP-6PUrEvJmV80G1gsFBQzfjxudkCtHjCKWq_U/450x450.jpg","width":450},{"height":196,"url":"//dynl.mktgcdn.com/p/ztgEbCP-6PUrEvJmV80G1gsFBQzfjxudkCtHjCKWq_U/196x196.jpg","width":196}]}],"hours":{"additionalText":"","days":[{"day":"MONDAY","intervals":[{"end":1700,"start":800}]},{"day":"TUESDAY","intervals":[{"end":1700,"start":800}]},{"day":"WEDNESDAY","intervals":[{"end":1700,"start":800}]},{"day":"THURSDAY","intervals":[{"end":1700,"start":800}]},{"day":"FRIDAY","intervals":[{"end":1700,"start":800}]},{"day":"SATURDAY","intervals":[]},{"day":"SUNDAY","intervals":[]}],"holidayHours":[]},"id":15545826,"instagramHandle":"","iosAppUrl":"","keywords":[],"labels":[89039,96176,97308],"languages":[],"latitude":39.76509026475578,"linkedLocations":{},"listings":{"bing":{"placeId":"","url":"http://www.bing.com/maps?ss=ypid.YN873x13871094514555452235\u0026mkt=en-US"},"foursquare":{"placeId":"","url":"https://foursquare.com/venue/5e616ac8f04f090008deb5b9"},"googleMyBusiness":{"placeId":"ChIJ_4D3bYN7bIcRoKufW1MWqzw","url":"https://maps.google.com/maps?cid=4371612410568485792"}},"locale":"en","logo":"//dynl.mktgcdn.com/p/EMSDHktAVdNc_NoBq8N5JRi0VTyfFjigVGmw3sUpveo/500x500.jpg","logoAlternateText":"","longitude":-104.90423949936475,"mealsServed":[],"name":"Melissa Rodriguez, Bankers Life Agent","paymentMethod":[],"phone":"(303) 557-2251","phones":[{"number":"3035572251","type":"MAIN"},{"number":"3038022020","type":"ALTERNATE"}],"pickupLatitude":0,"pickupLongitude":0,"postalCode":"80207","priceRange":0,"primaryLocale":"en","products":[],"profileLocale":"en","reviews":{},"routableLatitude":39.76550467379237,"routableLongitude":-104.9034911630496,"services":[],"specialOffer":{"description":"","url":""},"specialties":[],"state":"CO","stateName":"Colorado","sublocality":"","twitterHandle":"","types":["LOCATION"],"tz":"America/Denver","uber":{"clientId":"","linkText":"","tripBrandingDescription":"","tripBrandingText":"","tripBrandingUrl":"","url":"https://m.uber.com/ul/?action=setPickup\u0026client_id=KXQcwoj2Zb8ymDzKgVgbIaDE5iAE_TAj\u0026dropoff%5Bformatted_address%5D=3401%20Quebec%20St%2C%20Ste%206500%2C%20Denver%2C%20CO\u0026dropoff%5Blatitude%5D=39.76550467379237\u0026dropoff%5Blongitude%5D=-104.9034911630496\u0026dropoff%5Bnickname%5D=Melissa%20Rodriguez%2C%20Bankers%20Life%20Agent\u0026pickup=my_location","wrappedUrl":"http://a.gotoloc.com/uber/F3cnS6-IWWY"},"url":"co/denver/3401-quebec-st/melissa-rodriguez","urls":{"external":{"displayUrl":"https://agents.bankerslife.com/co/denver/3401-quebec-st/melissa-rodriguez","preferDisplayUrl":false,"url":"https://agents.bankerslife.com/co/denver/3401-quebec-st/melissa-rodriguez"}},"utcOffsets":[{"offset":-21600,"start":1583658000},{"offset":-25200,"start":1604217600},{"offset":-21600,"start":1615712400}],"videos":[],"walkingLatitude":0,"walkingLongitude":0,"website":{"displayUrl":"https://agents.bankerslife.com/co/denver/3401-quebec-st/melissa-rodriguez","preferDisplayUrl":false,"url":"https://agents.bankerslife.com/co/denver/3401-quebec-st/melissa-rodriguez"},"yearEstablished":""},{"address1":"3401 Quebec St","address2":"Ste 6500","addressVisible":false,"androidAppUrl":"","associations":[],"attire":"UNSPECIFIED","brands":[],"city":"Denver","cityLatitude":39.755092,"cityLongitude":-104.988123,"closed":false,"closedDate":0,"corporateCode":"Z0473","country":"US","countryName":"United States","customByName":{"2nd Address 1":null,"2nd Address 2":null,"2nd City":null,"2nd Country Code":null,"2nd State":null,"2nd Zip Code":null,"AR License Number":null,"Additional FA Only Requirements":null,"Agent":true,"Agent First Name":"Rachel","Agent ID":null,"Agent Last Name":"Hall","Alert Banner Background Color":null,"Alert Banner CTA Text":null,"Alert Banner CTA URL":null,"Alert Banner Date Posted":null,"Alert Banner Font Color":null,"Alert Banner Text":null,"Alert Banner Title":null,"Article Dates":["3/6/20","2/20/20","2/6/20","7/22/19","5/1/19","4/16/19"],"Articles":[{"alternateText":"women-with-long-term-care-insurance","clickthrough_url":"https://www.bankerslife.com/insights/understanding-insurance/help-control-where-you-receive-care-with-long-term-care-insurance/","description":"Help Control Where You Receive Care with Long-Term Care Insurance","details":"Long-term care requires significant assets, so many people turn to long-term care insurance. Find out how it can help you control where you receive care.","sizes":[{"height":465,"url":"//dynl.mktgcdn.com/p/paypLhkU8r6_4lhSWBHUYEnw-voatvGZG7ZybfIqycU/843x465.jpg","width":843},{"height":341,"url":"//dynl.mktgcdn.com/p/paypLhkU8r6_4lhSWBHUYEnw-voatvGZG7ZybfIqycU/619x341.jpg","width":619},{"height":330,"url":"//dynl.mktgcdn.com/p/paypLhkU8r6_4lhSWBHUYEnw-voatvGZG7ZybfIqycU/600x330.jpg","width":600},{"height":108,"url":"//dynl.mktgcdn.com/p/paypLhkU8r6_4lhSWBHUYEnw-voatvGZG7ZybfIqycU/196x108.jpg","width":196}]},{"alternateText":"SECURE-Act-helps-grow-IRAs","clickthrough_url":"https://www.bankerslife.com/insights/personal-finance/how-the-secure-act-affects-your-iras/","description":"How the SECURE Act Affects Your IRAs","details":"You've probably heard about the SECURE Act, but you may not be sure if and how it affects you personally. The reality is, the Setting Every Community up for Retirement Enhancement Act of 2019, (SECURE Act), affects every single American who's saving for retirement.","sizes":[{"height":465,"url":"//dynl.mktgcdn.com/p/CxJvYvZyL8FC8EKmN-IeU1h1h00EHVxjOctmUSAVz40/843x465.jpg","width":843},{"height":341,"url":"//dynl.mktgcdn.com/p/CxJvYvZyL8FC8EKmN-IeU1h1h00EHVxjOctmUSAVz40/619x341.jpg","width":619},{"height":330,"url":"//dynl.mktgcdn.com/p/CxJvYvZyL8FC8EKmN-IeU1h1h00EHVxjOctmUSAVz40/600x330.jpg","width":600},{"height":108,"url":"//dynl.mktgcdn.com/p/CxJvYvZyL8FC8EKmN-IeU1h1h00EHVxjOctmUSAVz40/196x108.jpg","width":196}]},{"alternateText":"senior-in-home-prepared-for-aging-in-place","clickthrough_url":"https://www.bankerslife.com/insights/life-events/5-ways-prepare-your-home-for-aging-in-place/","description":"5 Ways to Prepare Your Home for Aging in Place","details":"Many Baby Boomers want to age in place or stay in their own homes as they get older. Here are some ways to help prepare your home for aging in place.","sizes":[{"height":465,"url":"//dynl.mktgcdn.com/p/SpCW1KIFebVfm-ZTlG6KDcgxmmYKtvUpfHEzXx6G10I/843x465.jpg","width":843},{"height":341,"url":"//dynl.mktgcdn.com/p/SpCW1KIFebVfm-ZTlG6KDcgxmmYKtvUpfHEzXx6G10I/619x341.jpg","width":619},{"height":330,"url":"//dynl.mktgcdn.com/p/SpCW1KIFebVfm-ZTlG6KDcgxmmYKtvUpfHEzXx6G10I/600x330.jpg","width":600},{"height":108,"url":"//dynl.mktgcdn.com/p/SpCW1KIFebVfm-ZTlG6KDcgxmmYKtvUpfHEzXx6G10I/196x108.jpg","width":196}]},{"alternateText":"family-with-life-insurance","clickthrough_url":"https://www.bankerslife.com/insights/understanding-insurance/what-is-life-insurance/","description":"What is Life Insurance?","details":"Many Americans lack understanding about life insurance. Check out our guide to learn all about the different types and find out if it's right for you.","sizes":[{"height":465,"url":"//dynl.mktgcdn.com/p/ntAlKhAJONpVFz3ac5S3QwYg4yHYT1pJPsZxw7f9IR8/843x465.jpg","width":843},{"height":341,"url":"//dynl.mktgcdn.com/p/ntAlKhAJONpVFz3ac5S3QwYg4yHYT1pJPsZxw7f9IR8/619x341.jpg","width":619},{"height":330,"url":"//dynl.mktgcdn.com/p/ntAlKhAJONpVFz3ac5S3QwYg4yHYT1pJPsZxw7f9IR8/600x330.jpg","width":600},{"height":108,"url":"//dynl.mktgcdn.com/p/ntAlKhAJONpVFz3ac5S3QwYg4yHYT1pJPsZxw7f9IR8/196x108.jpg","width":196}]},{"alternateText":"family-with-retirement-annuity","clickthrough_url":"https://www.bankerslife.com/insights/personal-finance/about-annuities-for-retirement/","description":"Annuities for Retirement","details":"A retirement annuity offers a way to protect the money you've saved, while providing extra retirement income. Learn more on our blog!","sizes":[{"height":465,"url":"//dynl.mktgcdn.com/p/z9uV75bO8GtCBR2n1v2wm_IGiIYirHBPDKaR4u09Fao/843x465.jpg","width":843},{"height":341,"url":"//dynl.mktgcdn.com/p/z9uV75bO8GtCBR2n1v2wm_IGiIYirHBPDKaR4u09Fao/619x341.jpg","width":619},{"height":330,"url":"//dynl.mktgcdn.com/p/z9uV75bO8GtCBR2n1v2wm_IGiIYirHBPDKaR4u09Fao/600x330.jpg","width":600},{"height":108,"url":"//dynl.mktgcdn.com/p/z9uV75bO8GtCBR2n1v2wm_IGiIYirHBPDKaR4u09Fao/196x108.jpg","width":196}]},{"alternateText":"couples-researching-medicare","clickthrough_url":"https://www.bankerslife.com/insights/understanding-insurance/14-medicare-terms-know/","description":"14 Medicare Terms to Know","details":"Studies show many pre-Medicare adults have low confidence in their ability to understand insurance terms. Here's a glossary of Medicare words to know.","sizes":[{"height":465,"url":"//dynl.mktgcdn.com/p/XY8ooMpc1PLBV-3kcTB0r6LbUChZ52HuF8LZG-9Z6Cc/843x465.jpg","width":843},{"height":341,"url":"//dynl.mktgcdn.com/p/XY8ooMpc1PLBV-3kcTB0r6LbUChZ52HuF8LZG-9Z6Cc/619x341.jpg","width":619},{"height":330,"url":"//dynl.mktgcdn.com/p/XY8ooMpc1PLBV-3kcTB0r6LbUChZ52HuF8LZG-9Z6Cc/600x330.jpg","width":600},{"height":108,"url":"//dynl.mktgcdn.com/p/XY8ooMpc1PLBV-3kcTB0r6LbUChZ52HuF8LZG-9Z6Cc/196x108.jpg","width":196}]}],"Associated Locations":null,"Branch ID":null,"Branch Name":null,"Branch-Agent linked location":null,"CA License Number":null,"Core CTA text":null,"Direct Dial Phone Number":3036063021,"Exempt From ETL":null,"FAQ Answer 1":null,"FAQ Answer 2":null,"FAQ Answer 3":null,"FAQ Answer 4":null,"FAQ Answer 5":null,"FAQ Answer 6":null,"FAQ Answer 7":null,"FAQ Answer 8":null,"FAQ Question 1":null,"FAQ Question 2":null,"FAQ Question 3":null,"FAQ Question 4":null,"FAQ Question 5":null,"FAQ Question 6":null,"FAQ Question 7":null,"FAQ Question 8":null,"FL License Number":null,"Footer Disclosure":"Check the background of our firm with FINRA's BrokerCheck. Visit \u003ca href=\"https://brokercheck.finra.org/\"\u003ebrokercheck.org\u003c/a\u003e.\n\nMedicare Supplement insurance policies are underwritten by Colonial Penn Life Insurance Company. COLONIAL PENN, BANKERS LIFE AND THEIR LICENSED AGENTS/PRODUCERS ARE NOT CONNECTED WITH OR ENDORSED BY THE US GOVERNMENT OR THE FEDERAL MEDICARE PROGRAM.\n\nPolicies may have limitations and exclusions. For costs and complete details of coverage, contact the agent/producer.\n\nThese products and their features and riders may not be available in all states. Bankers Life and Casualty Company is not licensed in and does not solicit business in New York.\n\nThis is an insurance solicitation. A licensed insurance agent/producer may contact you.\n\nBankers Life is a marketing brand of various subsidiaries of CNO Financial Group, Inc., including Bankers Life Securities, Inc., Bankers Life Advisory Services, Inc., Bankers Life and Casualty Company and select policies sold in New York by Bankers Conseco Life Insurance Company (BCLIC). BCLIC is authorized to sell insurance in New York.\n\nNon-affiliated insurance products are offered through Bankers Life Securities General Agency, Inc. (dba BL General Insurance Agency, Inc., AK, AL, CA, NV, PA). Securities and variable annuity products and services are offered by \u003cstrong class=\"Footer-text--underline\"\u003eBankers Life Securities, Inc\u003c/strong\u003e. Member \u003ca href=\"http://www.finra.org/\"\u003eFINRA\u003c/a\u003e/\u003ca href=\"https://www.sipc.org/\"\u003eSIPC\u003c/a\u003e, (dba BL Securities, Inc., AL, GA, IA, IL, MI, NV, PA).  Advisory products and services are offered by Bankers Life Advisory Services, Inc. SEC Registered Investment Adviser (dba BL Advisory Services, Inc., AL, GA, IA, MT, NV, PA). \u003cstrong\u003eInvestments are: Not Guaranteed—Involve Risk—May Lose Value\u003c/strong\u003e. Home Office: 111 East Wacker Drive, Suite 1900, Chicago, IL 60601 Bankers Life Securities Customer Call Center: (844) 553-9083.\n\nMedicare Supplement insurance underwritten by Colonial Penn Life Insurance Company. All other lines of insurance are underwritten by Bankers Life and Casualty Company.    \n\nBankers Life Financial Advisors (FA) and Investment Adviser Representative (IAR) may not be authorized to conduct business or provide investment services in every state and jurisdiction. Before an FA and/or IAR is permitted to open a client account or provide investment services, we determine if the FA and/or IAR is appropriately authorized to provide such services in the state where the client is located.","GMB tracking tag":null,"Geomodifier":null,"Hero Image":null,"Licensed In":null,"Location Page Meta Description":null,"Location Page Meta Title":null,"Location Photo":null,"Locator Zip Codes":[],"Pages - Agent About Section Description":"\u003cstrong\u003eStrength in numbers\u003c/strong\u003e\nThe Bankers Life agent force ranks among the top in the nation, with more than 4,200 dedicated agents in more than 260 sales offices. In 2018, we served more than 1.5 million policyholders and managed over $17 billion in assets.\n\n\u003cstrong\u003eExtensive product portfolio\u003c/strong\u003e\nAs you enter and navigate retirement, Bankers Life will be by your side every step of the way, helping to protect your financial security. Our extensive product portfolio includes life insurance, supplemental health insurance and annuities.\n\n\u003cstrong\u003eService you can trust\u003c/strong\u003e\nOur agents live in the communities they serve and travel to clients' homes and businesses. They can show you how to help safeguard against unexpected health costs, generate guaranteed income, protect your loved ones and promote an enduring legacy.\n\n\u003cstrong\u003eCommunity involvement\u003c/strong\u003e\nBankers Life is proud to support the Alzheimer's Association® and Meals on Wheels Chicago, two outstanding community partners that share our commitment to causes affecting our customers and their families.","Pages - Agent About Section Link":"https://www.bankerslife.com","Pages - Agent About Section Link Text":"bankerslife.com","Pages - Agent About Section Title":"About Bankers Life","Pages - Agent About section photo":{"alternateText":"","clickthrough_url":"","description":"","details":"","sizes":[{"height":223,"url":"//dynl.mktgcdn.com/p/acFfnvbuheK1VrC08pYWlQ2iploCch8GXBDF9Vi7aGM/196x223.png","width":196}]},"Pages - Agent Bankers Life Designations":null,"Pages - Agent Business Philosophy":"I believe building a strong retirement plan provides peace of mind. I'm dedicated to educating you on the innovative insurance planning solutions we offer, providing personal service and helping to make certain you can enjoy the life of your retirement.","Pages - Agent CTA 1 Text":"Request an Appointment","Pages - Agent CTA 2 Text":"Get a quote","Pages - Agent Community Involvement":null,"Pages - Agent Coursework":null,"Pages - Agent Education":null,"Pages - Agent Event Section Title":null,"Pages - Agent FA Designations":null,"Pages - Agent FA Philosophy":null,"Pages - Agent Headshot":{"alternateText":"","clickthrough_url":"","description":"","details":"","sizes":[{"height":1452,"url":"//dynl.mktgcdn.com/p/d85cxdwEGV6azucSnpl5zYZfhHt0qrYX66i0CM9mfYA/937x1452.jpg","width":937},{"height":959,"url":"//dynl.mktgcdn.com/p/d85cxdwEGV6azucSnpl5zYZfhHt0qrYX66i0CM9mfYA/619x959.jpg","width":619},{"height":450,"url":"//dynl.mktgcdn.com/p/d85cxdwEGV6azucSnpl5zYZfhHt0qrYX66i0CM9mfYA/290x450.jpg","width":290},{"height":303,"url":"//dynl.mktgcdn.com/p/d85cxdwEGV6azucSnpl5zYZfhHt0qrYX66i0CM9mfYA/196x303.jpg","width":196}]},"Pages - Agent Insurance Designations":null,"Pages - Agent Languages":null,"Pages - Agent LinkedIn":null,"Pages - Agent Military Services":null,"Pages - Agent Products 1 Header":"Featured Insurance Products","Pages - Agent Products 1 disclosures":null,"Pages - Agent Products 2 Header":"Financial Services","Pages - Agent Products 2 disclosures":null,"Pages - Agent Quote CTA text":"Request a Free Quote","Pages - Agent Quote CTA url":null,"Pages - Agent Quote Disclaimer Text":null,"Pages - Agent Quote Form Phone text":"for more information","Pages - Agent Quote Form Title":null,"Pages - Agent Residence":null,"Pages - Agent States Licensed":"AZ, CO, UT, MT, NE","Pages - Agent Title":null,"Pages - Agent Title 1":"UNIT FIELD TRAINER - INSURANCE SALES","Pages - Agent Title 1 Company":"BANKERS LIFE AND CASUALTY COMPANY","Pages - Agent Title 2":null,"Pages - Agent information section header":"Meet Rachel Hall","Pages - Agent other locations":null,"Pages - Agent previous work experience":null,"Pages - Agent year - FA":null,"Pages - Agent year - Insurance Agent":null,"Pages - Agent year joined":null,"Pages - FA or IAR Designation":null,"Pages - Hearsay":false,"Pages - Hearsay Workspace ID (GroupID)":null,"Pages - Notification Banner":null,"Pages - Video Section":[{"description":"Do you have six months' worth saved of living expenses?\nUse life insurance to help protect your family's future.","youtubeId":"2TyUYOTe2Mw"},{"description":"Life insurance that pays benefits while you're living?\nBeyond just covering funeral expenses, certain Bankers Life policies offer living benefits, which can be used to help replace lost income or other needs.","youtubeId":"S8vb85RFTZw"},{"description":"Universal life insurance can play a vital role in your retirement strategy. It provides long-term, permanent life insurance coverage plus more!","youtubeId":"jDdA2kC0a_w"},{"description":"Find out how life insurance can be an important aspect of retirement planning.  Learn about the different types of life insurance and why life insurance is important for everyone, no matter their age.","youtubeId":"jOk9Eoo2yWg"},{"description":"Let our knowledgeable agents help take some of the confusion out of Medicare Supplement insurance. In our video you will learn how a Bankers Life agent can help you make your important insurance decisions.","youtubeId":"VRKF32I7v8o"},{"description":"Bankers Life and Casualty Company clients Rick and Jan Tshudy of Palmyra, Pennsylvania share their story about choosing critical illness insurance.","youtubeId":"Acsjj0a-M1I"}],"Pages URL":"https://agents.bankerslife.com/co/denver/3401-quebec-st/rachel-hall","Profile Type":[],"Recognition Banner":null,"Recognition Date":null,"Recognition Text":null,"State License Numbers":null,"Territory":null,"Title":null},"description":"With a history dating back to 1879, Bankers Life provides a broad selection of life insurance and health insurance products designed especially for Americans who are near or in retirement. With more than 260 offices across the country, our more than 4,200 insurance agents/producers live and work in the communities they serve. Our agents/producers take the time to get to know you as their customers, listen to your needs and values, and are dedicated to helping you meet your goals for a secure retirement. Get to know Bankers Life - and learn why our more than 1.5 million customers trust us to help protect their financial future, ensuring a healthier and rewarding retirement. The Bankers Life brand is a part of CNO Financial Group, Inc., whose companies provide insurance solutions that help protect the health and retirement needs of working Americans and retirees.","displayAddress":"","distance":"10.09","dropoffLatitude":0,"dropoffLongitude":0,"emails":["rachel.hall@bankerslife.com"],"externalReviews":{},"facebookCta":{"indeterminate":false,"timestamp":202003311838389840,"type":"CALL_NOW","value":"(303) 894-3121","valueVersion":[]},"facebookPageUrl":"","fax":"","feedbackUrl":"","gallery":[{"alternateText":"","clickthrough_url":"","description":"","details":"","sizes":[{"height":500,"url":"//dynl.mktgcdn.com/p/ztgEbCP-6PUrEvJmV80G1gsFBQzfjxudkCtHjCKWq_U/500x500.jpg","width":500},{"height":450,"url":"//dynl.mktgcdn.com/p/ztgEbCP-6PUrEvJmV80G1gsFBQzfjxudkCtHjCKWq_U/450x450.jpg","width":450},{"height":196,"url":"//dynl.mktgcdn.com/p/ztgEbCP-6PUrEvJmV80G1gsFBQzfjxudkCtHjCKWq_U/196x196.jpg","width":196}]},{"alternateText":"","clickthrough_url":"","description":"","details":"","sizes":[{"height":1452,"url":"//dynl.mktgcdn.com/p/d85cxdwEGV6azucSnpl5zYZfhHt0qrYX66i0CM9mfYA/937x1452.jpg","width":937},{"height":959,"url":"//dynl.mktgcdn.com/p/d85cxdwEGV6azucSnpl5zYZfhHt0qrYX66i0CM9mfYA/619x959.jpg","width":619},{"height":450,"url":"//dynl.mktgcdn.com/p/d85cxdwEGV6azucSnpl5zYZfhHt0qrYX66i0CM9mfYA/290x450.jpg","width":290},{"height":303,"url":"//dynl.mktgcdn.com/p/d85cxdwEGV6azucSnpl5zYZfhHt0qrYX66i0CM9mfYA/196x303.jpg","width":196}]}],"hours":{"additionalText":"","days":[{"day":"MONDAY","intervals":[{"end":1700,"start":800}]},{"day":"TUESDAY","intervals":[{"end":1700,"start":800}]},{"day":"WEDNESDAY","intervals":[{"end":1700,"start":800}]},{"day":"THURSDAY","intervals":[{"end":1700,"start":800}]},{"day":"FRIDAY","intervals":[{"end":1700,"start":800}]},{"day":"SATURDAY","intervals":[]},{"day":"SUNDAY","intervals":[]}],"holidayHours":[]},"id":15545717,"instagramHandle":"","iosAppUrl":"","keywords":[],"labels":[89039,96176,97308],"languages":[],"latitude":39.7650988511962,"linkedLocations":{},"listings":{"bing":{"placeId":"","url":"https://www.bing.com/maps?ss=ypid.YN873x9913995994277962693"},"foursquare":{"placeId":"","url":"https://foursquare.com/venue/5e61674da65d4e0009b923f1"},"googleMyBusiness":{"placeId":"ChIJaa1h6sh7bIcRQSjNRHS-PmE","url":"https://maps.google.com/maps?cid=7007247476814850113"}},"locale":"en","logo":"//dynl.mktgcdn.com/p/EMSDHktAVdNc_NoBq8N5JRi0VTyfFjigVGmw3sUpveo/500x500.jpg","logoAlternateText":"","longitude":-104.90427973249997,"mealsServed":[],"name":"Rachel Hall, Bankers Life Agent","paymentMethod":[],"phone":"(303) 894-3121","phones":[{"number":"3038943121","type":"MAIN"},{"number":"3038022020","type":"ALTERNATE"}],"pickupLatitude":0,"pickupLongitude":0,"postalCode":"80207","priceRange":0,"primaryLocale":"en","products":[],"profileLocale":"en","reviews":{},"routableLatitude":39.76548926370416,"routableLongitude":-104.9035099385127,"services":[],"specialOffer":{"description":"","url":""},"specialties":[],"state":"CO","stateName":"Colorado","sublocality":"","twitterHandle":"","types":["LOCATION"],"tz":"America/Denver","uber":{"clientId":"","linkText":"","tripBrandingDescription":"","tripBrandingText":"","tripBrandingUrl":"","url":"https://m.uber.com/ul/?action=setPickup\u0026client_id=KXQcwoj2Zb8ymDzKgVgbIaDE5iAE_TAj\u0026dropoff%5Bformatted_address%5D=3401%20Quebec%20St%2C%20Ste%206500%2C%20Denver%2C%20CO\u0026dropoff%5Blatitude%5D=39.76548926370416\u0026dropoff%5Blongitude%5D=-104.9035099385127\u0026dropoff%5Bnickname%5D=Rachel%20Hall%2C%20Bankers%20Life%20Agent\u0026pickup=my_location","wrappedUrl":"http://a.gotoloc.com/uber/F3cnS6-HWmc"},"url":"co/denver/3401-quebec-st/rachel-hall","urls":{"external":{"displayUrl":"https://agents.bankerslife.com/co/denver/3401-quebec-st/rachel-hall","preferDisplayUrl":false,"url":"https://agents.bankerslife.com/co/denver/3401-quebec-st/rachel-hall"}},"utcOffsets":[{"offset":-21600,"start":1583658000},{"offset":-25200,"start":1604217600},{"offset":-21600,"start":1615712400}],"videos":[],"walkingLatitude":0,"walkingLongitude":0,"website":{"displayUrl":"https://agents.bankerslife.com/co/denver/3401-quebec-st/rachel-hall","preferDisplayUrl":false,"url":"https://agents.bankerslife.com/co/denver/3401-quebec-st/rachel-hall"},"yearEstablished":""},{"address1":"3401 Quebec St","address2":"Ste 6500","addressVisible":false,"androidAppUrl":"","associations":[],"attire":"UNSPECIFIED","brands":[],"city":"Denver","cityLatitude":39.755092,"cityLongitude":-104.988123,"closed":false,"closedDate":0,"corporateCode":"H3078","country":"US","countryName":"United States","customByName":{"2nd Address 1":null,"2nd Address 2":null,"2nd City":null,"2nd Country Code":null,"2nd State":null,"2nd Zip Code":null,"AR License Number":null,"Additional FA Only Requirements":null,"Agent":true,"Agent First Name":"Jacob","Agent ID":null,"Agent Last Name":"Jennings","Alert Banner Background Color":null,"Alert Banner CTA Text":null,"Alert Banner CTA URL":null,"Alert Banner Date Posted":null,"Alert Banner Font Color":null,"Alert Banner Text":null,"Alert Banner Title":null,"Article Dates":["3/6/20","2/20/20","2/6/20","7/22/19","5/1/19","4/16/19"],"Articles":[{"alternateText":"women-with-long-term-care-insurance","clickthrough_url":"https://www.bankerslife.com/insights/understanding-insurance/help-control-where-you-receive-care-with-long-term-care-insurance/","description":"Help Control Where You Receive Care with Long-Term Care Insurance","details":"Long-term care requires significant assets, so many people turn to long-term care insurance. Find out how it can help you control where you receive care.","sizes":[{"height":465,"url":"//dynl.mktgcdn.com/p/paypLhkU8r6_4lhSWBHUYEnw-voatvGZG7ZybfIqycU/843x465.jpg","width":843},{"height":341,"url":"//dynl.mktgcdn.com/p/paypLhkU8r6_4lhSWBHUYEnw-voatvGZG7ZybfIqycU/619x341.jpg","width":619},{"height":330,"url":"//dynl.mktgcdn.com/p/paypLhkU8r6_4lhSWBHUYEnw-voatvGZG7ZybfIqycU/600x330.jpg","width":600},{"height":108,"url":"//dynl.mktgcdn.com/p/paypLhkU8r6_4lhSWBHUYEnw-voatvGZG7ZybfIqycU/196x108.jpg","width":196}]},{"alternateText":"SECURE-Act-helps-grow-IRAs","clickthrough_url":"https://www.bankerslife.com/insights/personal-finance/how-the-secure-act-affects-your-iras/","description":"How the SECURE Act Affects Your IRAs","details":"You've probably heard about the SECURE Act, but you may not be sure if and how it affects you personally. The reality is, the Setting Every Community up for Retirement Enhancement Act of 2019, (SECURE Act), affects every single American who's saving for retirement.","sizes":[{"height":465,"url":"//dynl.mktgcdn.com/p/CxJvYvZyL8FC8EKmN-IeU1h1h00EHVxjOctmUSAVz40/843x465.jpg","width":843},{"height":341,"url":"//dynl.mktgcdn.com/p/CxJvYvZyL8FC8EKmN-IeU1h1h00EHVxjOctmUSAVz40/619x341.jpg","width":619},{"height":330,"url":"//dynl.mktgcdn.com/p/CxJvYvZyL8FC8EKmN-IeU1h1h00EHVxjOctmUSAVz40/600x330.jpg","width":600},{"height":108,"url":"//dynl.mktgcdn.com/p/CxJvYvZyL8FC8EKmN-IeU1h1h00EHVxjOctmUSAVz40/196x108.jpg","width":196}]},{"alternateText":"senior-in-home-prepared-for-aging-in-place","clickthrough_url":"https://www.bankerslife.com/insights/life-events/5-ways-prepare-your-home-for-aging-in-place/","description":"5 Ways to Prepare Your Home for Aging in Place","details":"Many Baby Boomers want to age in place or stay in their own homes as they get older. Here are some ways to help prepare your home for aging in place.","sizes":[{"height":465,"url":"//dynl.mktgcdn.com/p/SpCW1KIFebVfm-ZTlG6KDcgxmmYKtvUpfHEzXx6G10I/843x465.jpg","width":843},{"height":341,"url":"//dynl.mktgcdn.com/p/SpCW1KIFebVfm-ZTlG6KDcgxmmYKtvUpfHEzXx6G10I/619x341.jpg","width":619},{"height":330,"url":"//dynl.mktgcdn.com/p/SpCW1KIFebVfm-ZTlG6KDcgxmmYKtvUpfHEzXx6G10I/600x330.jpg","width":600},{"height":108,"url":"//dynl.mktgcdn.com/p/SpCW1KIFebVfm-ZTlG6KDcgxmmYKtvUpfHEzXx6G10I/196x108.jpg","width":196}]},{"alternateText":"family-with-life-insurance","clickthrough_url":"https://www.bankerslife.com/insights/understanding-insurance/what-is-life-insurance/","description":"What is Life Insurance?","details":"Many Americans lack understanding about life insurance. Check out our guide to learn all about the different types and find out if it's right for you.","sizes":[{"height":465,"url":"//dynl.mktgcdn.com/p/ntAlKhAJONpVFz3ac5S3QwYg4yHYT1pJPsZxw7f9IR8/843x465.jpg","width":843},{"height":341,"url":"//dynl.mktgcdn.com/p/ntAlKhAJONpVFz3ac5S3QwYg4yHYT1pJPsZxw7f9IR8/619x341.jpg","width":619},{"height":330,"url":"//dynl.mktgcdn.com/p/ntAlKhAJONpVFz3ac5S3QwYg4yHYT1pJPsZxw7f9IR8/600x330.jpg","width":600},{"height":108,"url":"//dynl.mktgcdn.com/p/ntAlKhAJONpVFz3ac5S3QwYg4yHYT1pJPsZxw7f9IR8/196x108.jpg","width":196}]},{"alternateText":"family-with-retirement-annuity","clickthrough_url":"https://www.bankerslife.com/insights/personal-finance/about-annuities-for-retirement/","description":"Annuities for Retirement","details":"A retirement annuity offers a way to protect the money you've saved, while providing extra retirement income. Learn more on our blog!","sizes":[{"height":465,"url":"//dynl.mktgcdn.com/p/z9uV75bO8GtCBR2n1v2wm_IGiIYirHBPDKaR4u09Fao/843x465.jpg","width":843},{"height":341,"url":"//dynl.mktgcdn.com/p/z9uV75bO8GtCBR2n1v2wm_IGiIYirHBPDKaR4u09Fao/619x341.jpg","width":619},{"height":330,"url":"//dynl.mktgcdn.com/p/z9uV75bO8GtCBR2n1v2wm_IGiIYirHBPDKaR4u09Fao/600x330.jpg","width":600},{"height":108,"url":"//dynl.mktgcdn.com/p/z9uV75bO8GtCBR2n1v2wm_IGiIYirHBPDKaR4u09Fao/196x108.jpg","width":196}]},{"alternateText":"couples-researching-medicare","clickthrough_url":"https://www.bankerslife.com/insights/understanding-insurance/14-medicare-terms-know/","description":"14 Medicare Terms to Know","details":"Studies show many pre-Medicare adults have low confidence in their ability to understand insurance terms. Here's a glossary of Medicare words to know.","sizes":[{"height":465,"url":"//dynl.mktgcdn.com/p/XY8ooMpc1PLBV-3kcTB0r6LbUChZ52HuF8LZG-9Z6Cc/843x465.jpg","width":843},{"height":341,"url":"//dynl.mktgcdn.com/p/XY8ooMpc1PLBV-3kcTB0r6LbUChZ52HuF8LZG-9Z6Cc/619x341.jpg","width":619},{"height":330,"url":"//dynl.mktgcdn.com/p/XY8ooMpc1PLBV-3kcTB0r6LbUChZ52HuF8LZG-9Z6Cc/600x330.jpg","width":600},{"height":108,"url":"//dynl.mktgcdn.com/p/XY8ooMpc1PLBV-3kcTB0r6LbUChZ52HuF8LZG-9Z6Cc/196x108.jpg","width":196}]}],"Associated Locations":null,"Branch ID":null,"Branch Name":null,"Branch-Agent linked location":null,"CA License Number":null,"Core CTA text":null,"Direct Dial Phone Number":3036063011,"Exempt From ETL":null,"FAQ Answer 1":null,"FAQ Answer 2":null,"FAQ Answer 3":null,"FAQ Answer 4":null,"FAQ Answer 5":null,"FAQ Answer 6":null,"FAQ Answer 7":null,"FAQ Answer 8":null,"FAQ Question 1":null,"FAQ Question 2":null,"FAQ Question 3":null,"FAQ Question 4":null,"FAQ Question 5":null,"FAQ Question 6":null,"FAQ Question 7":null,"FAQ Question 8":null,"FL License Number":null,"Footer Disclosure":"Check the background of our firm with FINRA's BrokerCheck. Visit \u003ca href=\"https://brokercheck.finra.org/\"\u003ebrokercheck.org\u003c/a\u003e.\n\nMedicare Supplement insurance policies are underwritten by Colonial Penn Life Insurance Company. COLONIAL PENN, BANKERS LIFE AND THEIR LICENSED AGENTS/PRODUCERS ARE NOT CONNECTED WITH OR ENDORSED BY THE US GOVERNMENT OR THE FEDERAL MEDICARE PROGRAM.\n\nPolicies may have limitations and exclusions. For costs and complete details of coverage, contact the agent/producer.\n\nThese products and their features and riders may not be available in all states. Bankers Life and Casualty Company is not licensed in and does not solicit business in New York.\n\nThis is an insurance solicitation. A licensed insurance agent/producer may contact you.\n\nBankers Life is a marketing brand of various subsidiaries of CNO Financial Group, Inc., including Bankers Life Securities, Inc., Bankers Life Advisory Services, Inc., Bankers Life and Casualty Company and select policies sold in New York by Bankers Conseco Life Insurance Company (BCLIC). BCLIC is authorized to sell insurance in New York.\n\nNon-affiliated insurance products are offered through Bankers Life Securities General Agency, Inc. (dba BL General Insurance Agency, Inc., AK, AL, CA, NV, PA). Securities and variable annuity products and services are offered by \u003cstrong class=\"Footer-text--underline\"\u003eBankers Life Securities, Inc\u003c/strong\u003e. Member \u003ca href=\"http://www.finra.org/\"\u003eFINRA\u003c/a\u003e/\u003ca href=\"https://www.sipc.org/\"\u003eSIPC\u003c/a\u003e, (dba BL Securities, Inc., AL, GA, IA, IL, MI, NV, PA).  Advisory products and services are offered by Bankers Life Advisory Services, Inc. SEC Registered Investment Adviser (dba BL Advisory Services, Inc., AL, GA, IA, MT, NV, PA). \u003cstrong\u003eInvestments are: Not Guaranteed—Involve Risk—May Lose Value\u003c/strong\u003e. Home Office: 111 East Wacker Drive, Suite 1900, Chicago, IL 60601 Bankers Life Securities Customer Call Center: (844) 553-9083.\n\nMedicare Supplement insurance underwritten by Colonial Penn Life Insurance Company. All other lines of insurance are underwritten by Bankers Life and Casualty Company.    \n\nBankers Life Financial Advisors (FA) and Investment Adviser Representative (IAR) may not be authorized to conduct business or provide investment services in every state and jurisdiction. Before an FA and/or IAR is permitted to open a client account or provide investment services, we determine if the FA and/or IAR is appropriately authorized to provide such services in the state where the client is located.","GMB tracking tag":null,"Geomodifier":null,"Hero Image":null,"Licensed In":"CO, MY, WY, WI, MI","Location Page Meta Description":null,"Location Page Meta Title":null,"Location Photo":null,"Locator Zip Codes":[],"Pages - Agent About Section Description":"\u003cstrong\u003eStrength in numbers\u003c/strong\u003e\nThe Bankers Life agent force ranks among the top in the nation, with more than 4,200 dedicated agents in more than 260 sales offices. In 2018, we served more than 1.5 million policyholders and managed over $17 billion in assets.\n\n\u003cstrong\u003eExtensive product portfolio\u003c/strong\u003e\nAs you enter and navigate retirement, Bankers Life will be by your side every step of the way, helping to protect your financial security. Our extensive product portfolio includes life insurance, supplemental health insurance and annuities.\n\n\u003cstrong\u003eService you can trust\u003c/strong\u003e\nOur agents live in the communities they serve and travel to clients' homes and businesses. They can show you how to help safeguard against unexpected health costs, generate guaranteed income, protect your loved ones and promote an enduring legacy.\n\n\u003cstrong\u003eCommunity involvement\u003c/strong\u003e\nBankers Life is proud to support the Alzheimer's Association® and Meals on Wheels Chicago, two outstanding community partners that share our commitment to causes affecting our customers and their families.","Pages - Agent About Section Link":"https://www.bankerslife.com","Pages - Agent About Section Link Text":"bankerslife.com","Pages - Agent About Section Title":"About Bankers Life","Pages - Agent About section photo":{"alternateText":"","clickthrough_url":"","description":"","details":"","sizes":[{"height":223,"url":"//dynl.mktgcdn.com/p/acFfnvbuheK1VrC08pYWlQ2iploCch8GXBDF9Vi7aGM/196x223.png","width":196}]},"Pages - Agent Bankers Life Designations":"2020 Executive Council Branch, 2019 Greatest Branch  Growth Award, 2013 Rookie Branch Manager of the Year","Pages - Agent Business Philosophy":"Offering solutions that help to meet the needs of clients today and for retirement. Building personal relationships by listening to better understand your retirement goals.","Pages - Agent CTA 1 Text":"Request an Appointment","Pages - Agent CTA 2 Text":"Get a quote","Pages - Agent Community Involvement":null,"Pages - Agent Coursework":null,"Pages - Agent Education":null,"Pages - Agent Event Section Title":null,"Pages - Agent FA Designations":null,"Pages - Agent FA Philosophy":"Offering solutions that help to meet the needs of clients today and for retirement. Building personal relationships by listening to better understand your retirement goals.","Pages - Agent Headshot":{"alternateText":"","clickthrough_url":"","description":"","details":"","sizes":[{"height":516,"url":"//dynl.mktgcdn.com/p/jpouAp7q2VDomGlffObZZIhL3DYgEhcMjj7VNhQefM4/308x516.png","width":308},{"height":450,"url":"//dynl.mktgcdn.com/p/jpouAp7q2VDomGlffObZZIhL3DYgEhcMjj7VNhQefM4/268x450.png","width":268},{"height":328,"url":"//dynl.mktgcdn.com/p/jpouAp7q2VDomGlffObZZIhL3DYgEhcMjj7VNhQefM4/196x328.png","width":196}]},"Pages - Agent Insurance Designations":"Certified Long Term Care: CLTC","Pages - Agent Languages":null,"Pages - Agent LinkedIn":"https://www.linkedin.com/in/jake-jennings-21a53393/","Pages - Agent Military Services":null,"Pages - Agent Products 1 Header":"Featured Insurance Products","Pages - Agent Products 1 disclosures":null,"Pages - Agent Products 2 Header":"Financial Services","Pages - Agent Products 2 disclosures":null,"Pages - Agent Quote CTA text":"Request a Free Quote","Pages - Agent Quote CTA url":null,"Pages - Agent Quote Disclaimer Text":null,"Pages - Agent Quote Form Phone text":"for more information","Pages - Agent Quote Form Title":null,"Pages - Agent Residence":"Wife of 16 years Anna.  7 children: Cecilia, Adelina, Samuel, Veronica, Noah, Emila, and Mary.  Regina is due in May.","Pages - Agent States Licensed":"CO, WI, WY, MI, MT","Pages - Agent Title":null,"Pages - Agent Title 1":"Branch Sales Manager - Insurance Agent","Pages - Agent Title 1 Company":"BANKERS LIFE AND CASUALTY COMPANY","Pages - Agent Title 2":"Financial Advisor, Bankers Life Securities, Inc.","Pages - Agent information section header":"Meet Jacob Jennings","Pages - Agent other locations":null,"Pages - Agent previous work experience":null,"Pages - Agent year - FA":"2008","Pages - Agent year - Insurance Agent":"2002","Pages - Agent year joined":"2002","Pages - FA or IAR Designation":"FA","Pages - Hearsay":false,"Pages - Hearsay Workspace ID (GroupID)":null,"Pages - Notification Banner":null,"Pages - Video Section":[{"description":"Do you have six months' worth saved of living expenses?\nUse life insurance to help protect your family's future.","youtubeId":"2TyUYOTe2Mw"},{"description":"Life insurance that pays benefits while you're living?\nBeyond just covering funeral expenses, certain Bankers Life policies offer living benefits, which can be used to help replace lost income or other needs.","youtubeId":"S8vb85RFTZw"},{"description":"Universal life insurance can play a vital role in your retirement strategy. It provides long-term, permanent life insurance coverage plus more!","youtubeId":"jDdA2kC0a_w"},{"description":"Find out how life insurance can be an important aspect of retirement planning.  Learn about the different types of life insurance and why life insurance is important for everyone, no matter their age.","youtubeId":"jOk9Eoo2yWg"},{"description":"Let our knowledgeable agents help take some of the confusion out of Medicare Supplement insurance. In our video you will learn how a Bankers Life agent can help you make your important insurance decisions.","youtubeId":"VRKF32I7v8o"},{"description":"Bankers Life and Casualty Company clients Rick and Jan Tshudy of Palmyra, Pennsylvania share their story about choosing critical illness insurance.","youtubeId":"Acsjj0a-M1I"}],"Pages URL":"https://agents.bankerslife.com/co/denver/3401-quebec-st/jacob-jennings","Profile Type":[],"Recognition Banner":null,"Recognition Date":null,"Recognition Text":null,"State License Numbers":null,"Territory":null,"Title":null},"description":"With a history dating back to 1879, Bankers Life provides a broad selection of life insurance and health insurance products designed especially for Americans who are near or in retirement. With more than 260 offices across the country, our more than 4,200 insurance agents/producers live and work in the communities they serve. Our agents/producers take the time to get to know you as their customers, listen to your needs and values, and are dedicated to helping you meet your goals for a secure retirement. Get to know Bankers Life - and learn why our more than 1.5 million customers trust us to help protect their financial future, ensuring a healthier and rewarding retirement. The Bankers Life brand is a part of CNO Financial Group, Inc., whose companies provide insurance solutions that help protect the health and retirement needs of working Americans and retirees.","displayAddress":"","distance":"10.09","dropoffLatitude":0,"dropoffLongitude":0,"emails":["jacob.jennings@bankerslife.com"],"externalReviews":{},"facebookCta":{"indeterminate":false,"timestamp":202003311838366490,"type":"CALL_NOW","value":"(303) 974-9451","valueVersion":[]},"facebookPageUrl":"","fax":"","feedbackUrl":"","gallery":[{"alternateText":"","clickthrough_url":"","description":"","details":"","sizes":[{"height":500,"url":"//dynl.mktgcdn.com/p/ztgEbCP-6PUrEvJmV80G1gsFBQzfjxudkCtHjCKWq_U/500x500.jpg","width":500},{"height":450,"url":"//dynl.mktgcdn.com/p/ztgEbCP-6PUrEvJmV80G1gsFBQzfjxudkCtHjCKWq_U/450x450.jpg","width":450},{"height":196,"url":"//dynl.mktgcdn.com/p/ztgEbCP-6PUrEvJmV80G1gsFBQzfjxudkCtHjCKWq_U/196x196.jpg","width":196}]}],"hours":{"additionalText":"","days":[{"day":"MONDAY","intervals":[{"end":1700,"start":800}]},{"day":"TUESDAY","intervals":[{"end":1700,"start":800}]},{"day":"WEDNESDAY","intervals":[{"end":1700,"start":800}]},{"day":"THURSDAY","intervals":[{"end":1700,"start":800}]},{"day":"FRIDAY","intervals":[{"end":1700,"start":800}]},{"day":"SATURDAY","intervals":[]},{"day":"SUNDAY","intervals":[]}],"holidayHours":[]},"id":15545716,"instagramHandle":"","iosAppUrl":"","keywords":[],"labels":[89042,97308],"languages":[],"latitude":39.76510192082701,"linkedLocations":{},"listings":{"bing":{"placeId":"","url":"http://www.bing.com/maps?ss=ypid.YN873x214462072525223967\u0026mkt=en-US"},"foursquare":{"placeId":"","url":"https://foursquare.com/venue/5e616b9d35ec690008a13438"},"googleMyBusiness":{"placeId":"ChIJKxNo6cp7bIcRJbJ-ugjWRyA","url":"https://maps.google.com/maps?cid=2326063065537098277"}},"locale":"en","logo":"//dynl.mktgcdn.com/p/EMSDHktAVdNc_NoBq8N5JRi0VTyfFjigVGmw3sUpveo/500x500.jpg","logoAlternateText":"","longitude":-104.90425425151433,"mealsServed":[],"name":"Jacob Jennings, Bankers Life Agent and Bankers Life Securities Financial Advisor","paymentMethod":[],"phone":"(303) 974-9451","phones":[{"number":"3039749451","type":"MAIN"},{"number":"3038022020","type":"ALTERNATE"}],"pickupLatitude":0,"pickupLongitude":0,"postalCode":"80207","priceRange":0,"primaryLocale":"en","products":[],"profileLocale":"en","reviews":{},"routableLatitude":39.76549777422141,"routableLongitude":-104.90350591519918,"services":[],"specialOffer":{"description":"","url":""},"specialties":[],"state":"CO","stateName":"Colorado","sublocality":"","twitterHandle":"","types":["LOCATION"],"tz":"America/Denver","uber":{"clientId":"","linkText":"","tripBrandingDescription":"","tripBrandingText":"","tripBrandingUrl":"","url":"https://m.uber.com/ul/?action=setPickup\u0026client_id=KXQcwoj2Zb8ymDzKgVgbIaDE5iAE_TAj\u0026dropoff%5Bformatted_address%5D=3401%20Quebec%20St%2C%20Ste%206500%2C%20Denver%2C%20CO\u0026dropoff%5Blatitude%5D=39.76549777422141\u0026dropoff%5Blongitude%5D=-104.90350591519918\u0026dropoff%5Bnickname%5D=Jacob%20Jennings%2C%20Bankers%20Life%20Agent%20and%20Bankers%20Life%20Securities%20Financial%20Advisor\u0026pickup=my_location","wrappedUrl":"http://a.gotoloc.com/uber/F3cnS6-HWmY"},"url":"co/denver/3401-quebec-st/jacob-jennings","urls":{},"utcOffsets":[{"offset":-21600,"start":1583658000},{"offset":-25200,"start":1604217600},{"offset":-21600,"start":1615712400}],"videos":[],"walkingLatitude":0,"walkingLongitude":0,"website":{},"yearEstablished":""}]
{"bing":{"placeId":"","url":"http://www.bing.com/maps?ss=ypid.YN873x104796936407541898\u0026mkt=en-US"},"foursquare":{"placeId":"","url":"https://foursquare.com/venue/5e616b30b8d4ed000735b3d3"},"googleMyBusiness":{"placeId":"ChIJJ0cPD4WHbIcROllyHSkdIXg","url":"https://maps.google.com/maps?cid=8656232021207701818"}}